November 24, 2009
With the holidays all but upon us, many of us are venturing into friends and family's homes to partake of the happy festivities.   Here are some ideas to get you beyond that bottle of wine.  Add your own in the comments section – let's really create a great list!
1. Go Homemade!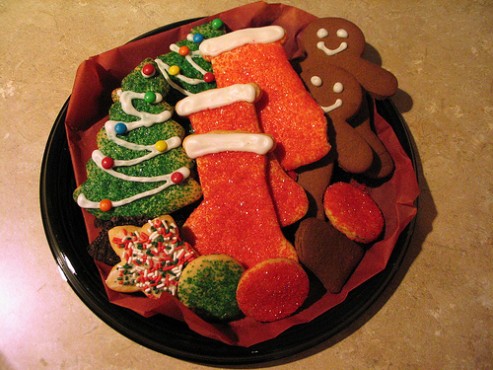 Cookies, Banana bread, cake, candied nuts tied with a ribbon.  Personal.  Heartfelt.  Perfect.
2. Serving pieces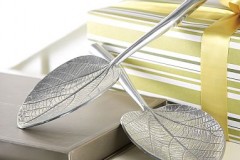 New serving sets will make your hostess smile.  I love these from Pottery Barn ($39 + Free Shipping).
3. OXO cheese set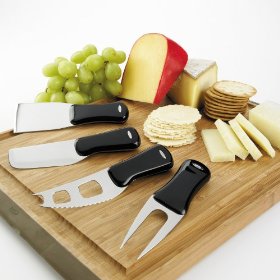 I know, I know.  You're thinking I work for OXO by now, but I promise I do not.  This cheese set is divine.  $25 from Amazon: OXO 4-Piece Cheese Knife Set
4. A New Cookbook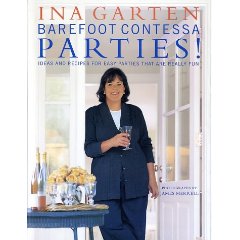 Ina Garten's Barefoot Contessa series is a proven winner.  Amazon: Ina Garten.  The whole series is in Costco's book section currently too.
5. Bottle Stoppers
These are so stunningly beautiful, they don't even need commentary.  Pottery Barn and I want them ($19 + Free Shipping).
6. Spreaders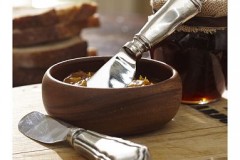 Similar to the servers, these are just fun and all entertainers can use more.  Again from Pottery Barn ($19 + Free Shipping).
7. Amaryllis Plant Kit
These amaryllis bulb kits often come pre-planted in the pot, so the recipient just adds water and enjoys beautiful blooms well into the new year.  $10 from Amazon: Indoor Amaryllis Kit – Athene – Pure White
8. Initial Cutting Board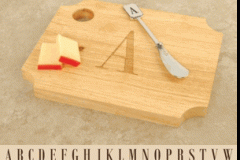 These cutting boards are available with any initial, and I can't think of anyone who wouldn't be thrilled to receive one.  www.giftitwomen.com ($22)
9. Kitchen Soap Gift Set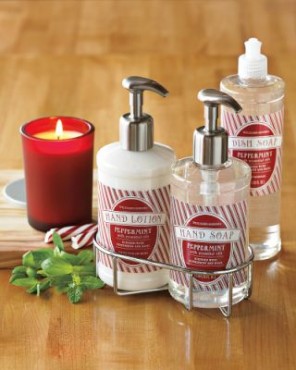 Peppermint!  A great daily reminder of friendship and good times.  www.williams-sonoma.com ($12.50-40).
10. If your hosts have some adorables, bring the gift for them.
Bring an offering that is age-appropriate and self-sufficient and you will be a hero in the eyes of the adults and the adorables.
I know you all have more!  What have you received and what have you given?

Share this post
You might like...
Category: Holidays
Tags: hostess gifts |
4 Comments »
on November 24, 2009 10:05 am

I love those serving spoons and of course, the Oxo Cheese Set!

---

on November 24, 2009 10:22 am

This is a good and timely post with some different ideas.

---

Jeff

on November 28, 2009 10:00 am

What if you have a male host? Maybe a dozen golf balls? BTW, why is it no one ever sends a man flowers?

---

Laurie B.

on November 28, 2009 1:02 pm

One of my favorite hostess gifts (if it's someone who appreciates cooking or gardening) is a small rosemary plant. You can find them in the shape of a little Christmas tree. They smell amazing and are so great to use in cooking.

---
Leave Us Some Comment-Love