May 22, 2013
The Running Man and I were lucky to have grandparents in town which afforded us the luxury of a quick trip away from the adorables.
The grandparents, in turn, were lucky enough to experience Boden's flag football game in the pouring rain.  (Or should I say, Lucky for us??)
We left Sunday morning for a 3.5 hour drive north to the Vermont country.
Friends, it is gorgeous in Vermont.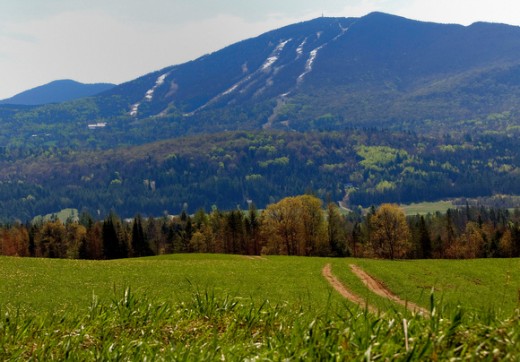 We thoroughly enjoyed biking around these hills (um, hello I'm out of shape!), eating our way through fabulous restaurants, and sleeping for copious amounts of uninterrupted time.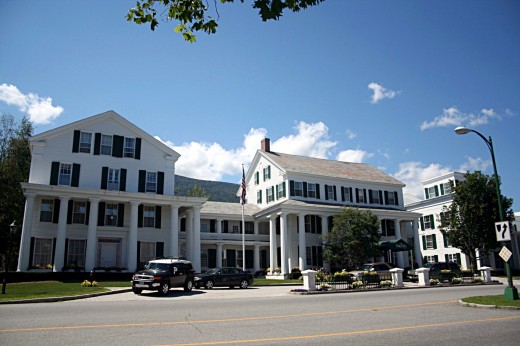 We visited Manchester Village, and stayed at the Equinox Resort.   Sunday night rate, friends, was what made this possible.  It's a gorgeous hotel.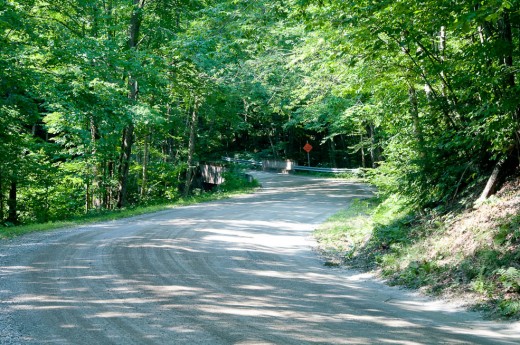 And we drove and biked these stunning country roads.  The greens were so beautiful.  Fresh.  Alive.  Spring!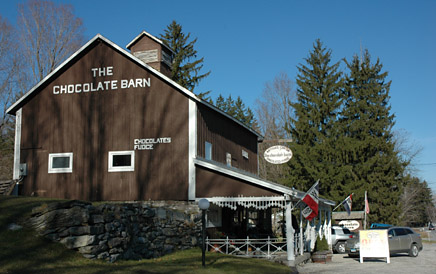 If you are driving Route 7A south of Manchester, I highly recommend this place – The Chocolate Barn.  I have nothing but love for this barn.
And their Dark Chocolate Walnut Fudge.
Especially the fudge.
Then we continued to drive country roads south through Massachusetts and into Stockbridge where we visited the Normal Rockwell Museum.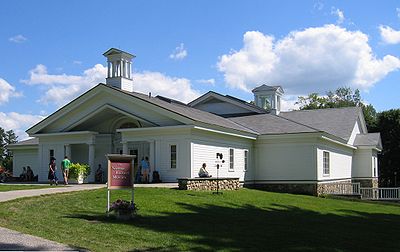 Their collection has changed since the last time we visited.  I really missed my favorite painting, "Family Tree":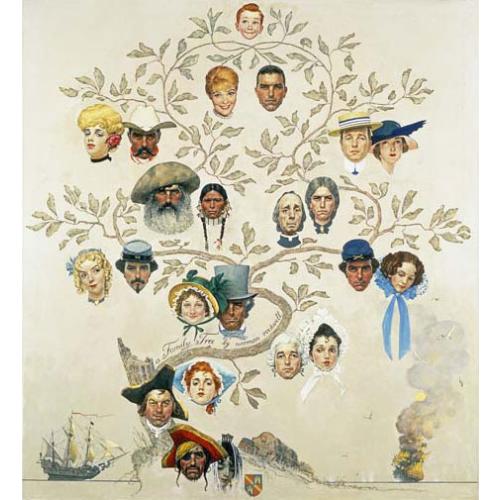 In case you were wondering, my family tree closely resembles the left side, and The Running Man's the right.  I have a sordid family history: Amish, Jewish, Mafia, you name it…  It would be rather colorful, just like this.
The Running Man's history is Quaker and upright, just like this.
Then we drove home, were greeted warmly by the adorables, and my mom remarked that my boys were just like Wally and the Beav from Leave it to Beaver.
I was pleased as punch.
Have you gotten away from your adorables?  How long do you think is optimal?  Where did you go/ what did you do?  Any tips?

Share this post
You might like...
Category: Lovey-Dovey Time, Travel
2 Comments »
Marykate

on May 24, 2013 6:46 am

Looks like a great trip!!! Vermont is so pretty, like so so so pretty. And love the Norman Rockwell Museum – was there years ago. I love his work – he captures everyday life in such a way that he makes it not "normal" and very special. Love his humor too.

---

on May 25, 2013 8:12 am

Love Vermont! Such a nice quick trip!

---
Leave Us Some Comment-Love