February 12, 2014
This past weekend I was involved in a great bake sale to raise money for Sudden Cardiac Arrest in children.
Being a Bake Sale newbie, I scoured Pinterest and the rest of the internet looking for tips.  I found tons of recipe ideas, but surprisingly little in the way of merchandising ideas.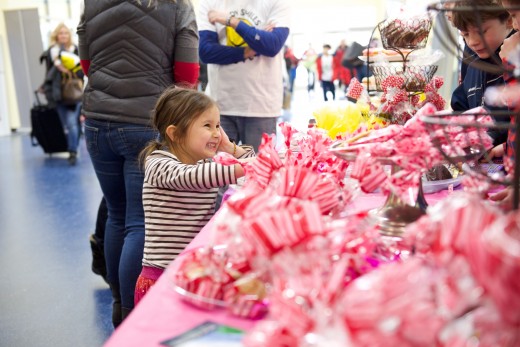 So here's what I learned:
1) Choose a great cause and the money will raise itself.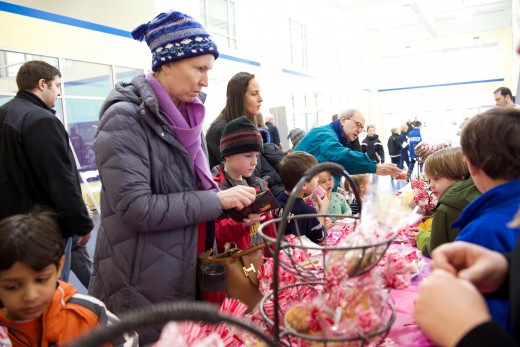 2) Package everything in CLEAR bags (I bought some bags that were fully printed, and hello, buyers couldn't see the goods).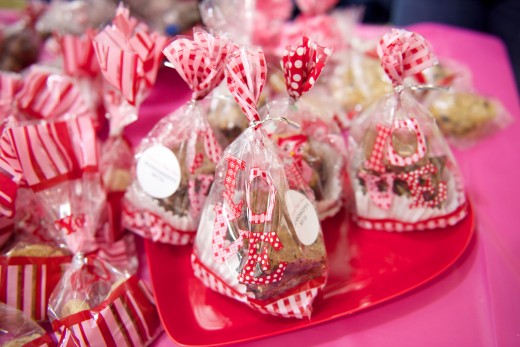 3) Label things so buyers can read what they are.  Avery makes round labels that went through my printer.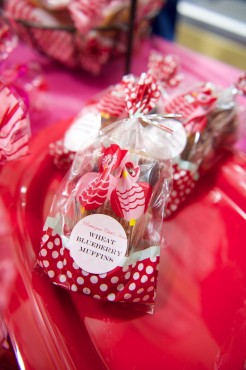 4) Set the items that include nuts in one area for customers with allergies.
5) Bring a variety of platters and baskets for displaying.  Multiple-tiered baskets worked particularly well to add some height to the table.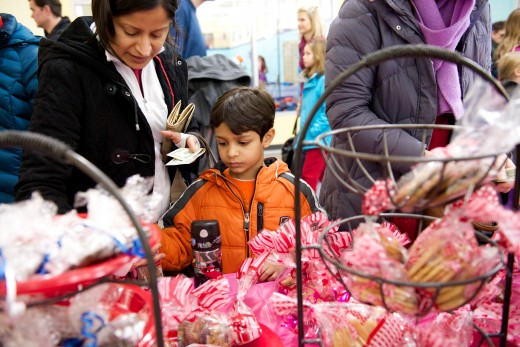 Here's what sold the fastest:
– Rolo Pretzel bites
– Packaged, store-bought candy
– Brownies
– Loaves of bread
– cupcakes
And the GREAT news: we made $846 in 2 hours to put AEDs in all CT schools and places where youth play sports.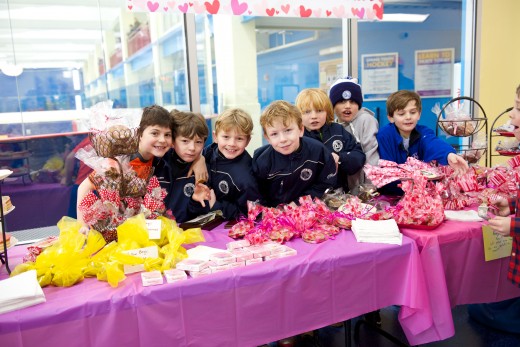 These boys had a great day.
Do you have any tips for bake sales?  What's worked for you in the past?
Gorgeous photos by Lauren Henry Photography, a mom on our hockey team who takes fabulous shots of our games.  Are we lucky or what??
Share this post
You might like...
Category: Activities, Fundraising
1 Comment »
Marykate

on February 12, 2014 5:49 am

So great! It is amazing how much money bake sales raise and the kids can really get involved which is so fun. When I had one for the Red Cross Sandy a mom made home made doggie treats – everyone loved those. And as always 'many hands make light work' – the more people who help the easier it is. And just like life – think real estate – location, location, location! It looks like you had a great one – somewhere in a visible high traffic area.
What a great cause!! And successful sale – congrats!

---
Leave Us Some Comment-Love