February 8, 2010
Happy Monday to you!
Since we've been talking a lot about organizing here of late, I've been scouring for things to help you in this endeavor.
And I found a good one.
Say hello to Mabel's Labels for all of your adorables' stuff!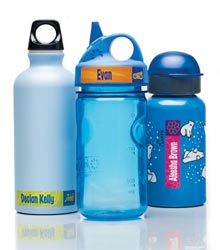 These are the new LOL Sticky Labels which you can win in the *giveaway* below.
You can stick them anywhere, and they really "stay stuck".  Scout's honor.
And check out these Camp and School Combo packs: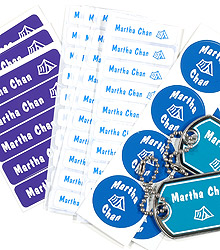 They also have these super-cute "Mama Cards" to pass out when you want to schedule playdates: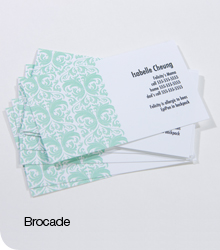 PS, these come in a variety of styles; I just picked the brocade to show you.
Giveaway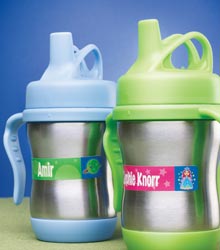 So you can win one set of 45 Label Out Loud Labels for your adorable just by leaving a comment by Friday, February 12th and I'll choose the winner using Random.org on Saturday, the 13th.
You can get an extra entry by emailing 5 of your friends about The Good Stuff Guide (or tweeting or leaving something about TGSG as your status update on Facebook).  As always, I trust ya!
Mabel's Labels has a variety of other fun things on their website too; go check them out at www.mabel.ca.
Good luck and have a great day!

Share this post
You might like...
Category: For Kids, Organizing
Tags: labels, Mabels Labels |
22 Comments »
on February 8, 2010 10:40 am

I am in love with these. They are so adorable!

---

Sarah

on February 8, 2010 11:28 am

I've been meaning to get some labels! These are cute ones:)

---

Emily

on February 8, 2010 1:01 pm

I am addicted to my label maker. I would love to win these labels!

---

on February 8, 2010 2:40 pm

I've wanted to order these for the longest time, but have just never done it. Thanks for the chance to win!

---

on February 8, 2010 3:01 pm

Also tweeted about the giveaway.

---

on February 8, 2010 3:18 pm

Love these!

---

Kerry

on February 8, 2010 3:45 pm

I love Mabels Labels! My daughter is starting pre-school and I would love to win a new set for her. Thanks!!

---

NewfieHun

on February 8, 2010 3:46 pm

I've been using Mabel's labels for years and LOVE them. They survive the dishwasher, microwave, washer and dryer. An awesome product!

---

Samantha

on February 8, 2010 3:48 pm

Samantha here from Mabel's Labels. What a great post! I sometimes wonder how I lived without my Mama Cards

---

Patricia

on February 8, 2010 4:25 pm

I love mabels labels!

---

on February 8, 2010 5:59 pm

I have been needing some labels for my children's sippy cups for school!

---

on February 8, 2010 7:15 pm

…And on Facebook!

---

Heidi Farmer

on February 8, 2010 8:59 pm

You rock, thanks!

---

Julie

on February 9, 2010 8:04 am

These would definitely be put to good use.

---

Sandi

on February 9, 2010 8:18 am

I am moving into a new house. Your site has given me a lot of great ideas. I would love to win mabel's labels!

---

Sara

on February 9, 2010 9:40 pm

Those labels look adorable… so useful!! AND will defiantely be mentioning this great sight on FB

---

LMM

on February 10, 2010 1:27 pm

Love the labels! Thanks!

---

on February 11, 2010 2:11 pm

I would love these labels, but I would have to hide them from my three year old or our whole house would be labeled! Or, she would just put them ALL on one piece of paper.

---

Sharon

on February 11, 2010 2:31 pm

I would love to win thanks!

---

Laura

on February 11, 2010 2:39 pm

I've always wanted a label maker!!!

---

on February 11, 2010 3:48 pm

these are adorable!!

---

Joy G

on February 11, 2010 4:53 pm

This is fantastic!

---
Leave Us Some Comment-Love