August 20, 2009
…and a lot of love, and you get this: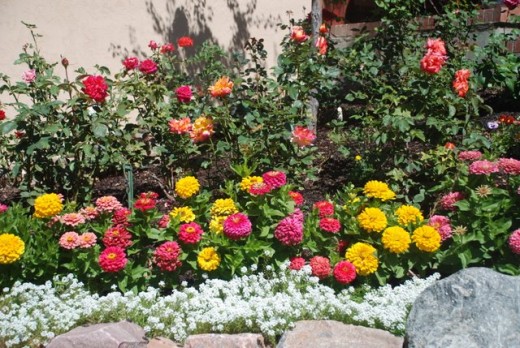 This is the front garden of a home in Colorado.  While it required some serious manual labor to achieve this level of beauty, the reward is spectacular.  Particularly for those of us who didn't spend the hours to plant it.
Above: white alyssum, zinnias, and roses.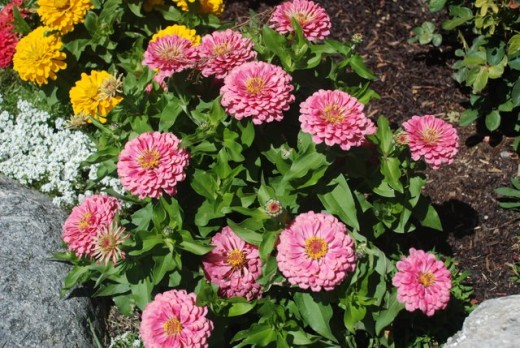 Zinnias are perhaps my favorite.  Maybe.  They just radiate happiness.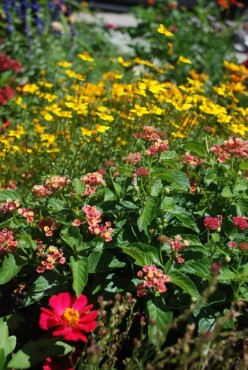 Zinnias, lantanas, and some pretty yellow flowers whose name is escaping us.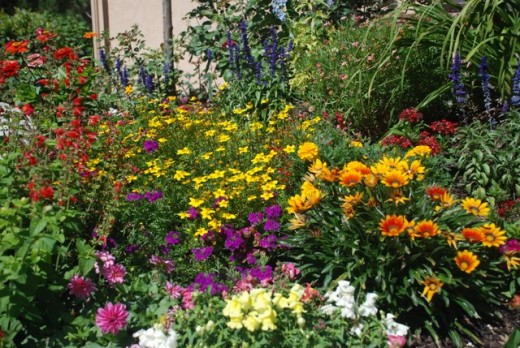 Gerbera daisies, dahlias, snapdragons, verbenia, and red salvia.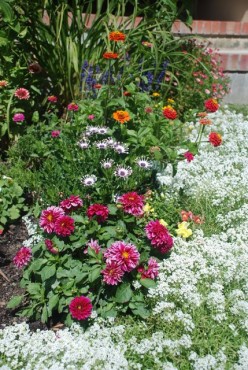 White alyssum, dahlias, African daisies, and zinnias.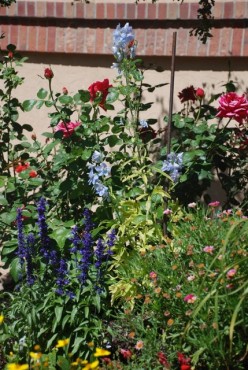 Blue Delphinium, blue salvia, and roses.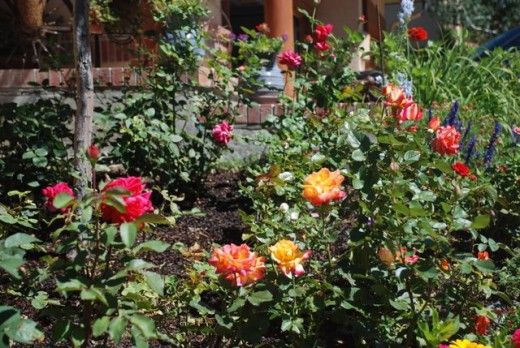 The same combo from a different angle.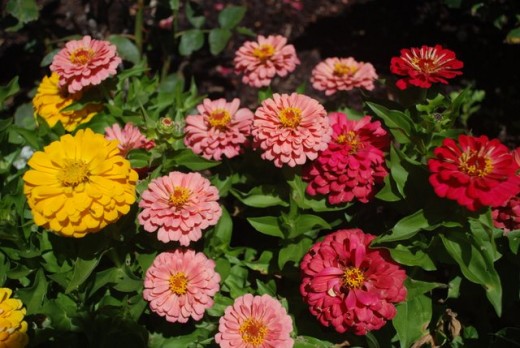 And just in case you didn't get enough of the zinnias, here they are in a bevy of colors.
So here's how you can create this beauty:
1. Move to Colorado.
2. Dig a garden, preferably on a slope.
3. Plant a few rose bushes.
4. Cram as many annuals in as possible, particularly zinnias, dahlias, and alyssum.
5. Water it like crazy.
6. Have the Colorado sun beat down.
7. Water it some more.
8. Enjoy the fruits of your labor.

Share this post
You might like...
Category: Garden
Tags: annual gardens, flowers, summer garden |
2 Comments »
on August 22, 2009 11:06 am

Beautiful! Is this Whitney's? I don't have the discipline or patience do plant like this, but I aspire to!

---

on August 25, 2009 1:40 pm

I wish it were mine! I have neither the patience nor the discipline. But it is beautiful!

---
Leave Us Some Comment-Love