April 16, 2010
A very happy Home Tour Friday to you!
Today we're going to see an unbelievable home with vistas that will take your breath away.
And we're heading to the mecca of wine country – Healdsburg – located in lush Sonoma County, California.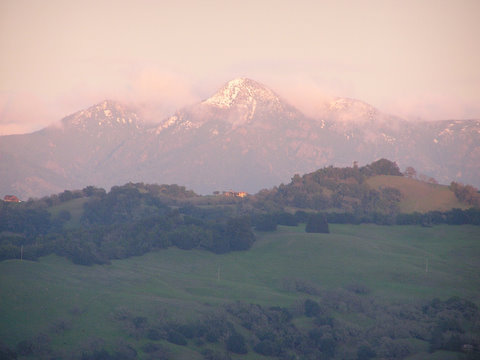 This home is set high above the Russian River with sweeping mountain and valley views.
Gorgeous!  Wish you were here.
I just heard you draw in your breath all the way from here.
(I did too.)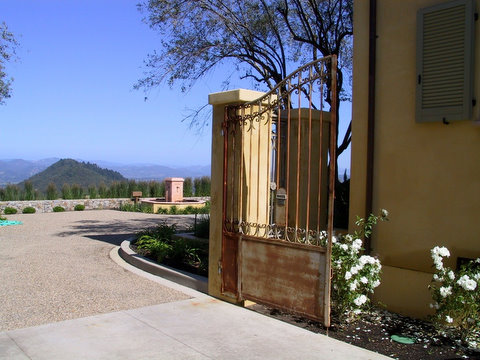 As you ascend up the mountain, these gates signify that something great is in store.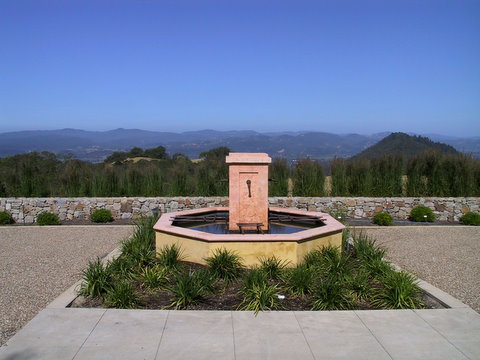 The fountain just cements the fact.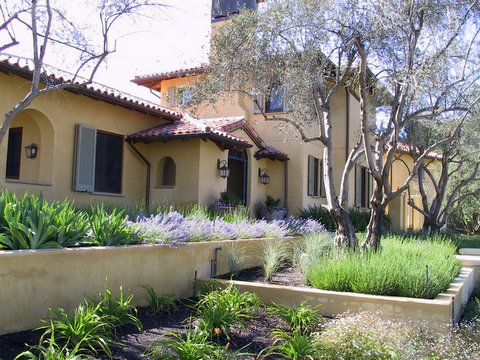 As you approach the front door, the varying levels of raised beds create a sense of abundance and elegance.  Plus, all that lavender smells heavenly.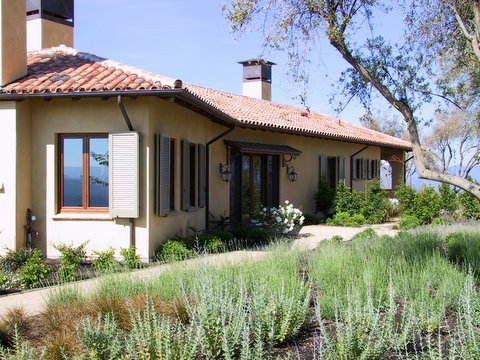 This green-built home features a solar-powered hot-water heating system both for the home and the pool as well as a solar-powered electric system.  And the utility bills reflect this!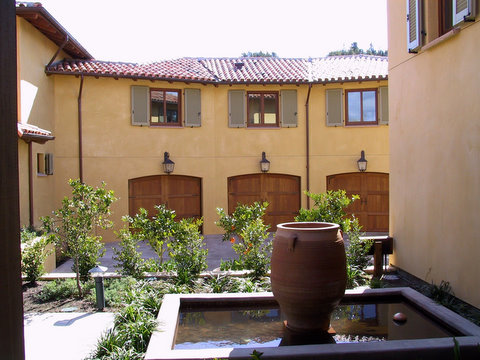 I just love, love, love this garage and resulting courtyard!  That's an art studio above the garage.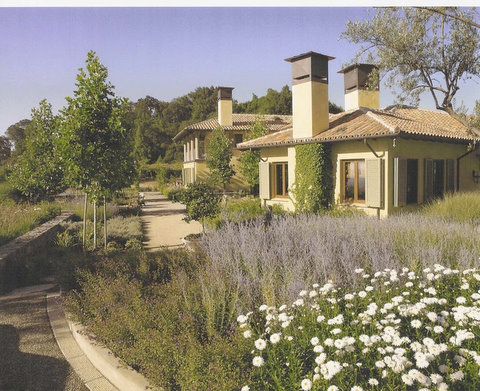 Another view of the home with it's beautiful surrounding vegetation.   This home was recently completed and notice how mature the plantings already are.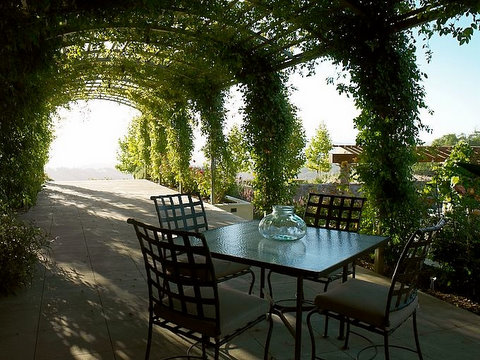 Now just get me a cold drink and leave me here forever.
Seriously.
Many thanks to Jon Stoumen, Architect LEED AP of Palo Alto for this breathtaking home tour.  Visit his website at: www.stoumen.com.
Have a great weekend!

Share this post
You might like...
Category: Home Tours
Tags: healdsburg, Home tour Friday |
5 Comments »
on April 16, 2010 9:34 am

First of all, I just LOVE Healdsburg, and this home is beautiful!!

---

on April 16, 2010 11:09 am

Absolutely stunning. Now we just need to get inside the house!

---

Melissa

on April 16, 2010 4:56 pm

The views are amazing! Lovely home.

---

Ingmar

on April 17, 2010 10:23 am

If I ever get put under house arrest for anything, please make me do it here. Insane.

---

on April 24, 2010 5:37 pm

Absolutely stunning. Now we just need to get inside the house!

---
Leave Us Some Comment-Love