January 25, 2011
I've been wanting to share about our airboating adventure through the Everglades in south Florida.  We actually did this over our Christmas trip, but the days have just been packed here and I haven't had a chance to publish this until today.  Um, how is it the end of January already??!?
Enjoy!
Here is our first boat – we have a second boat full of family too.  We're like a troop movement wherever we go.  That's Driver Dan on the bow.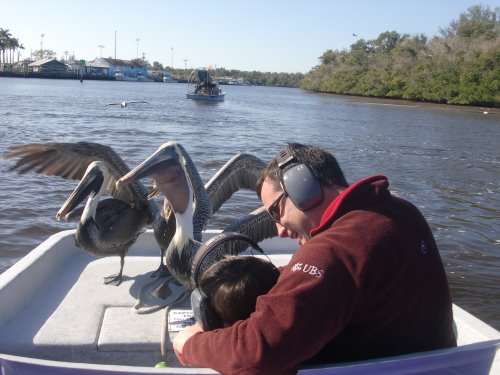 I quickly moved to the second row – these pelicans were a little too close for comfort.  Younger adorable handled it much better than mama.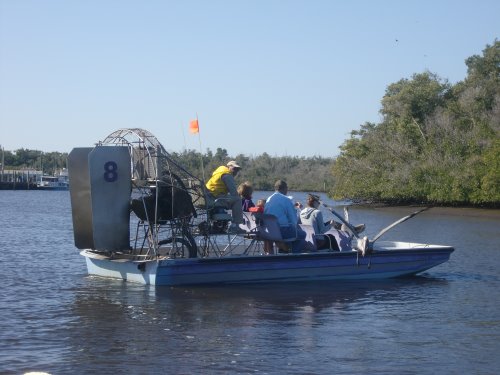 This is our second boat – my elder adorable is in this one!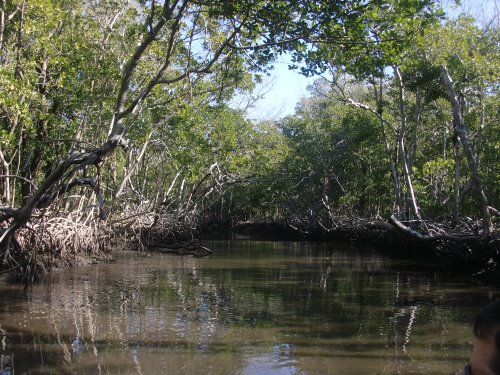 Now this is what we're traveling through – tons of miles of water lanes lined with mangroves.  The water is really low and it was cold, so no alligators in these parts right now.  (Phew!)
And just so you can get a feel of what the ride is like: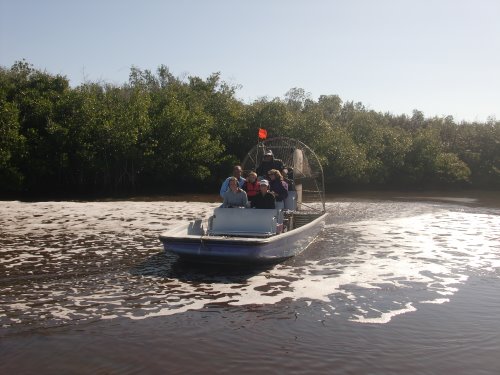 These boats can skim on about 6 inches of water – they are SOOO fun.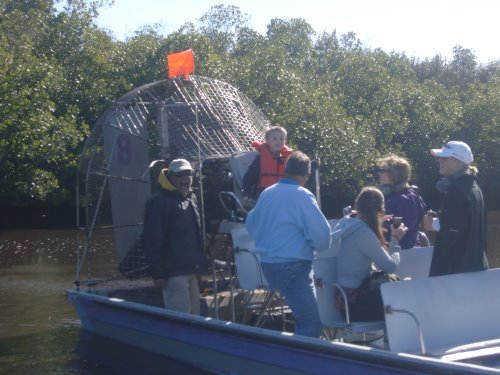 Here's my elder adorable driving the boat!
And younger adorable on ours.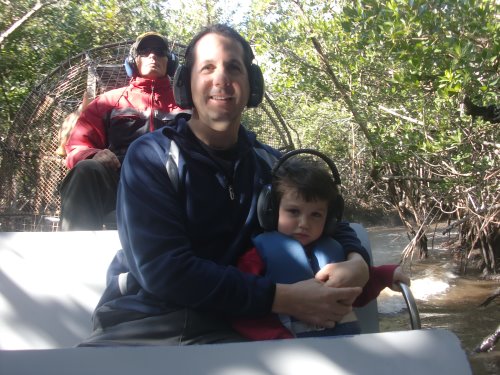 As much as it doesn't look like it from the photo, the adorables LOVED it.  This is the Running Man's brother doing hold duty.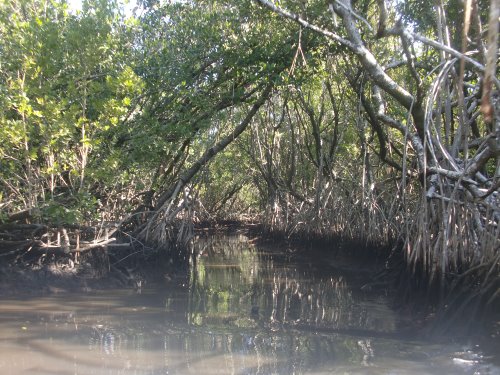 More murky mangroves.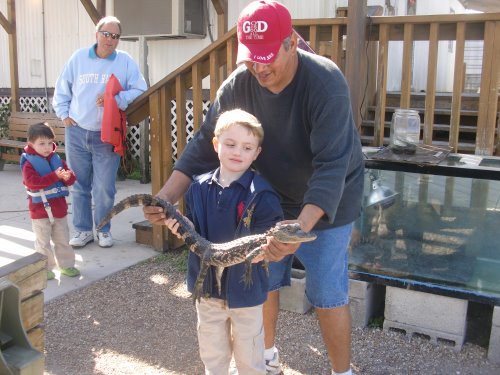 And at the end, there's an alligator to hold.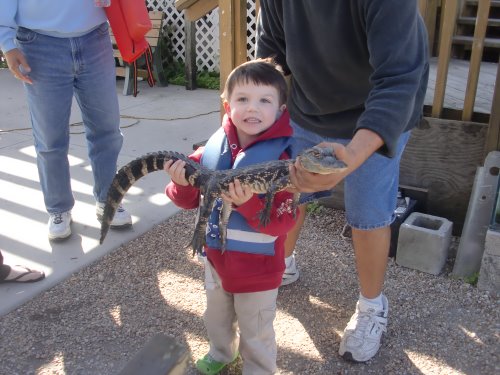 And then after it was all over, we drove 7 miles and saw this: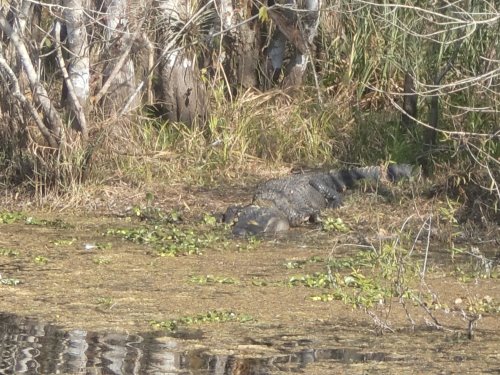 And I was ever so glad I hadn't seen this fella from just a few feet away in a boat!

Share this post
You might like...
Category: Activities, Family Trippin'
Tags: Airboating, everglades city, Family trip to Florida |
3 Comments »
on January 25, 2011 10:33 am

Wow. Looks like so much fun! I bet the boys loved it!

---

on January 25, 2011 2:16 pm

Looks like a fun time, but I'm with you regarding the alligator. For some reason, they really scare me.

---

Jenny Hout

on January 25, 2011 10:31 pm

loved the video! felt like I was on the boat too! I'm with you Christy…alligator scare the crap outta me too! Never would do this if they were around!

---
Leave Us Some Comment-Love