February 3, 2012
written by Cathy Baker, mom of two amazing girls, from Missouri
I simply adore porches. I do not have a porch. I wish I did. Porches invite you to slow down…sit, rest, soak up some fresh air, replenish. They invite guests to sit, stay, connect. They invite couples to swing, hold hands, savor the moment. They invite families a cozy place to unwind, share and be together. I mean really, what's not to love about porches?
Please, come, take a tour with me to some amazing porches I found on pinterest!
How fun to be able to sit and visit with friends who stop by…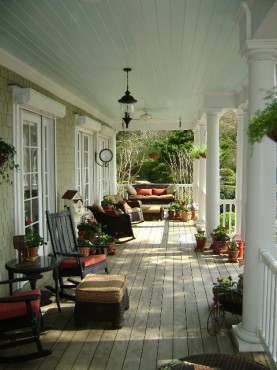 A porch and a fireplace…I'm in love…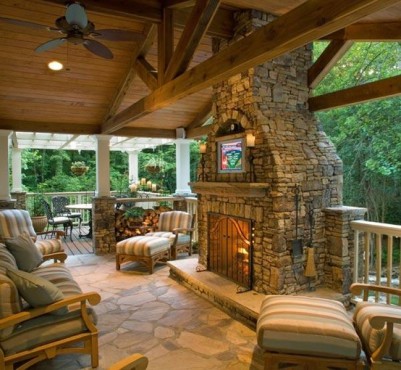 I could see many evenings spent here with my family…
Love the brick…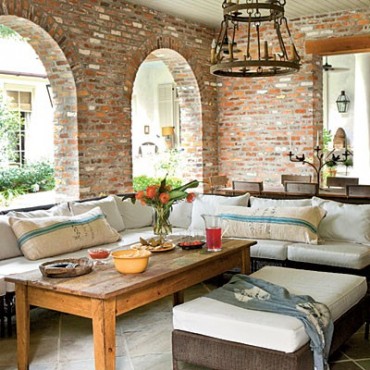 Yes, even in snow, I'd love a porch like this…just set a portable heater by my feet!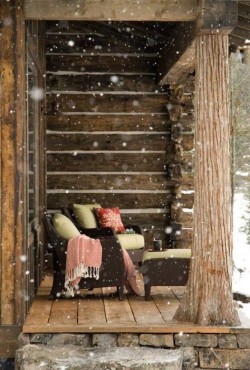 Beautiful stone…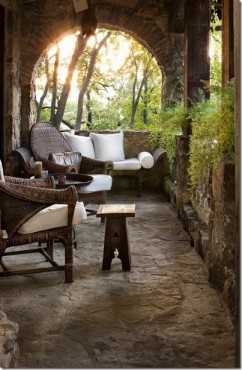 I could so see myself enjoying this porch in my retirement years…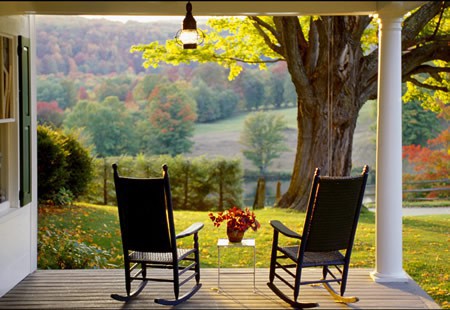 A good book…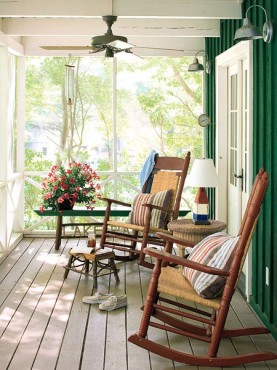 Quiet morning reflections…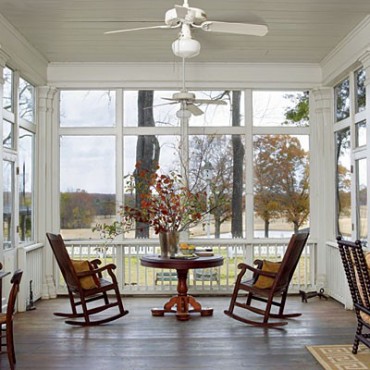 Holding hands with  my love…love the turquoise…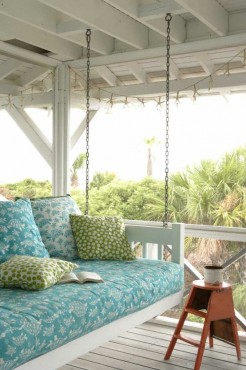 A warm cup of cocoa…
If you are lucky enough to have an amazing porch…I invite you to pause today and enjoy it!

Share this post
You might like...
Category: Outdoor Space
Tags: porch, porches |
3 Comments »
on February 4, 2012 2:28 am

LOVE the fireplace in the 3rd picture,
Also adore the beautiful stone-work in the 6th picture.
Such lovely photos!

---

on February 4, 2012 7:19 am

Beautiful! 1st and 4th are my favorites! The 5th is great, too!

---

Chani M

on February 5, 2012 1:20 am

Never underestimate the comfort of an awesome porch during a crazy storm!! The house I lived in as a teenager had sloped roofs over the porch and we used to sit and watch the rain come down in sheets, was amazing!!!

---
Leave Us Some Comment-Love