June 19, 2012
written by Cathy Baker, mom of two amazing girls, from Missouri
In case you did not know about some of America's amazing hidden treasures, let me introduce you to our National Park Service. I love how the National Park Service protects so many beautiful natural wonders, as well as persevering so much of our country's history! Of course there are well known ones like the Grand Canyon, Yellowstone, The Smokies, and Acadia.  There are also hundreds lesser known ones. To find ones near you, check out the NPS website.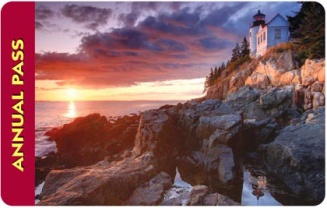 If you want to make this a year of park-hopping, I would highly recommend purchasing the Annual Pass. It's good for one year from time of purchase. It is $80, so you do have to go to lots of parks to make it worth the money.  Parks can range from $5 to $25 for entry fees.  Last summer we hit Grand Canyon, Mesa Verde, Petrified Forest, Sunset Crater, Glen Canyon, and the Great Sand Dunes – so we definitely got our money out of the annual pass. We also drove over to the St. Louis Arch one day where we got discounted tickets to go to the top! Also note, up to 4 adults (plus children) can enter on one pass – so grandparents can come along for free.  They also have a lifetime senior pass for only $10 and then you could tag along free with the grandparents!
So when you venture out to your first park, I highly recommend you stop in the visitor center and purchase a PASSPORT book.  At every national park and historic site, they have a stamp with a date that is unique to that park and you can stamp your book. I purchased these for our girls before our big trip and they LOVED finding the stamps at each location to add to their book (oh, who am I kidding, I LOVED finding the stamps too!). They do have a children's passport that is available, but I decided to purchase the 'grown-up' version for them, so that it can grow with them throughout their entire lives. The passport program has been around for 25 years now, so I imagine it will be around in another 25 when they are taking their children to the parks.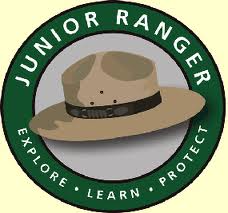 Lastly, one the 'funnest' parts of the National Parks is their Jr. Ranger program for the kiddos! At most parks, your child can get a Jr. Ranger Badge that is unique to that park. Here's how it works, when you arrive at the park, you stop in the visitor center and ask for a Jr. Ranger book. Of all the parks we visited last summer, all the books were free, but one park did ask for a 50 cent donation. Each book is a bit different, and most are divided by age range, making it interesting for all ages of kiddos.  It's like a treasure hunt through the park – the kids have to find the answers – fill in their book – and when it's completed they return it to a park ranger or visitor center. Then, (the really fun part!) – they actually get to be 'sworn-in' as Jr. Rangers. Here are pics our girls 'swearing-in' ceremonies at the Grand Canyon and at Mesa Verde.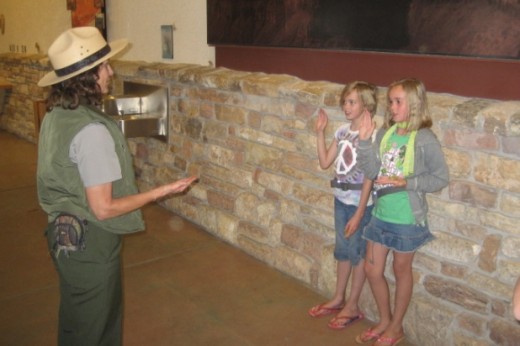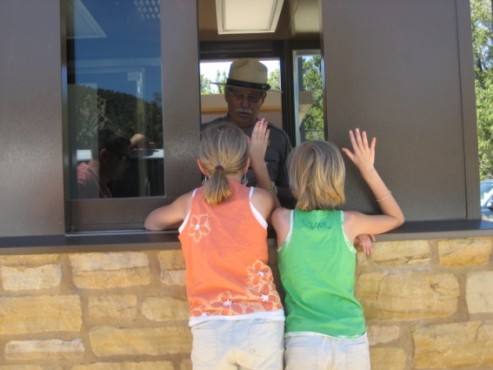 I also just discovered this NPS website for kids, called WebRangers which looks like it could keep the kiddos entertained learning about the national parks for hours!
Which park will you be venturing too first?

Share this post
You might like...
Category: Random and Fun, Travel
Tags: Jr. Ranger Program, National Parks |
2 Comments »
on June 19, 2012 8:30 am

We did some of the Jr. Rangers program last summer and will do some more in day trips this year. My son really enjoyed it, and we got to know some new parts of Virginia and North Carolina.

If you're a Military family, you can get the National Parks pass for FREE:
http://www.moneywisemoms.com/2012/06/free-park-pass-for-military-families/

---

Cathy Baker

on June 19, 2012 9:29 am

Thanks for sharing the info for military families! Glad to hear that they do that!

---
Leave Us Some Comment-Love