June 30, 2010
Today, we're in for a special gardening treat.
The Association of Professional Landscape Designers (APLD) bestowed the coveted title of "Landscape Designer of the Year" to James Doyle Design Associates of Greenwich, CT, for their Harmony Farm project.
And we get a tour…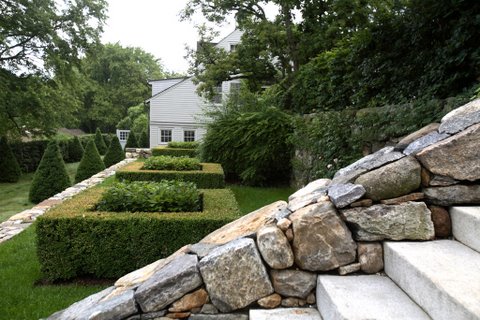 Here's a view of this traditional rustic Connecticut home dating from the early 1800's.  Retaining walls and lawn steps ease the slope of the land.  Antique European climbing roses adorn the stone retaining walls.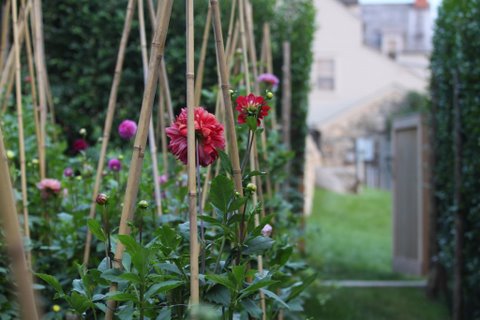 An enclosed cutting garden consists of annuals and perennials, including these gorgeous dahlias.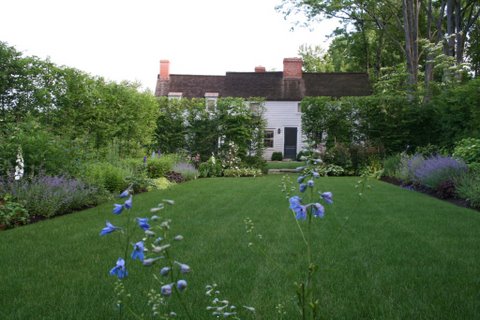 The perennial garden features cool toned colors and is framed with sheared Carpinus betulus.  The home lies beyond.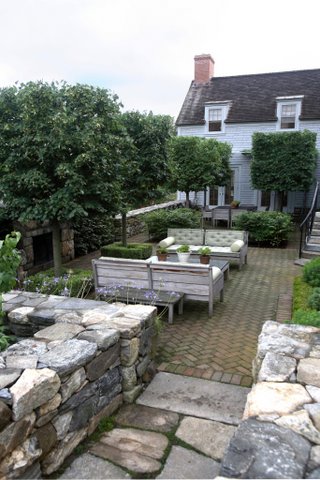 The brick patio terrace separated into outdoor rooms by aerial hedges offers entertaining spaces off the residence.  Custom teak furniture and a stone fireplace make this a spectacular retreat.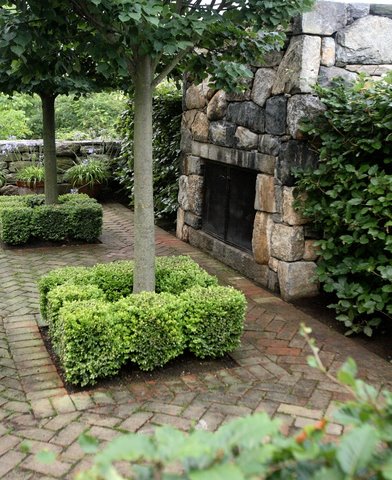 A detail of the brick patio and custom stone fireplace.
Gorgeous!
Special thanks to the Association of Professional Landscape Designers (APLD) and James Doyle Design Associates for allowing me to share your work!
Many thanks to Neil Landino for use of his photographs.

Share this post
You might like...
Category: Garden
Tags: Association of Professional Landscape Designers (APLD), James Doyle Landscape Designers, Landscape Designer of the Year |
4 Comments »
Leave Us Some Comment-Love