September 30, 2011
Howdy ya'll!
For some reason I just felt like going to Texas today.
Austin especially.
Hill Country most definitely.
So join me to see a spectacular contemporary home set high on 5 acres overlooking the gorgeousness that is Texas.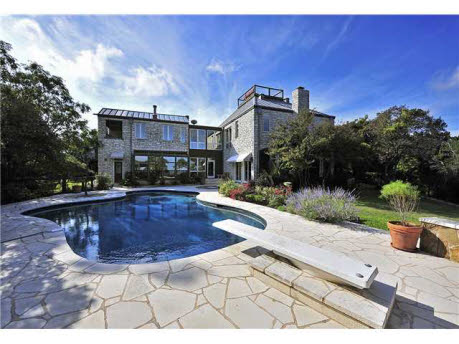 And there's a pool!
Great landscaping here to welcome you in.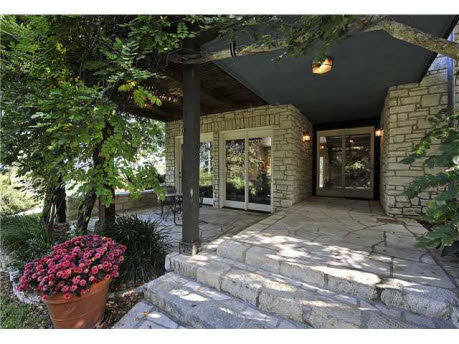 Get ready to see loads of limestone quarried just a few miles away.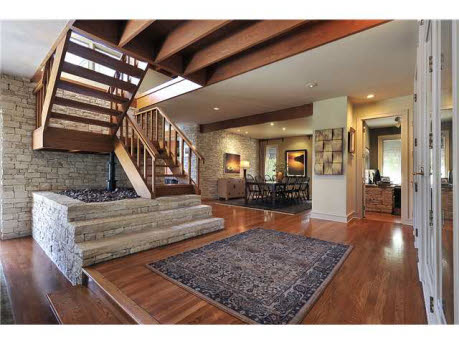 This home was built in 1981, and I love the open floorplan.  I assume it's been updated since then.
Dining room..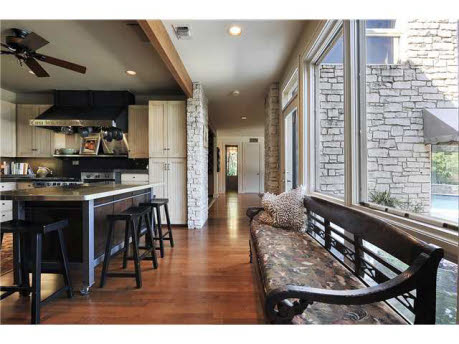 Kitchen.
Love the vista and the light-colored cabinets.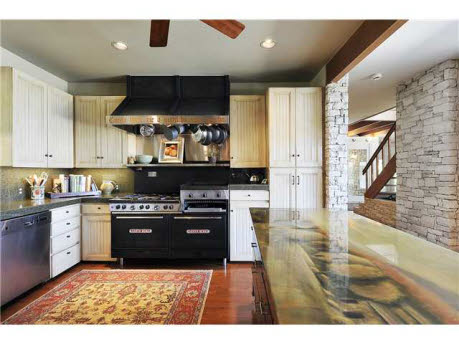 I wish, wish I had another shot of this island art.  Is it a photo??  Is it a painting??  I've never seen anything like it.
Have you?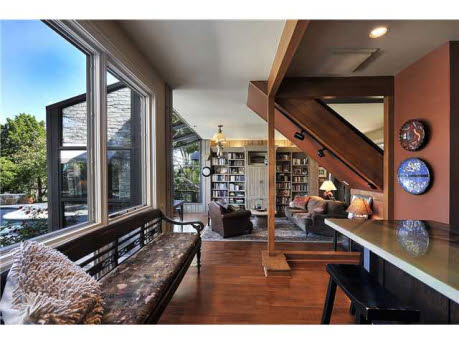 Opens directly to the family room with those gorgeous built-ins.
(Sorry, I'm contemplating re-doing our office/library and all I can notice anywhere is cabinetry.)
Love these huge, Texas-sized windows too.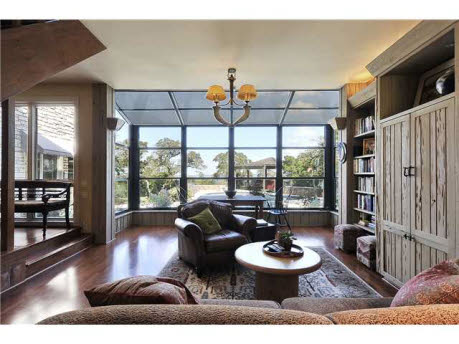 The family room – interesting how those windows start at the ceiling – no wonder there's so much light.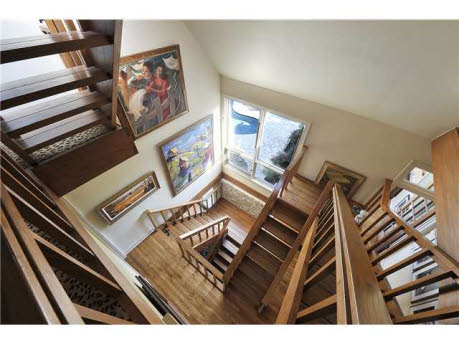 Very, very cool staircase.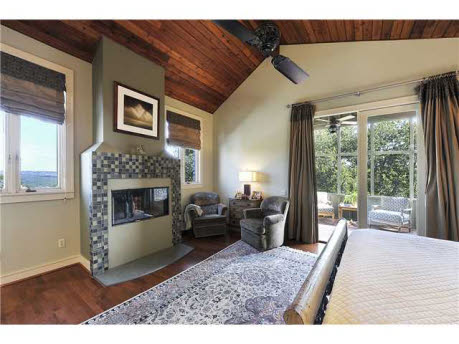 Master Bedroom with a fireplace for those crisp Hill Country evenings.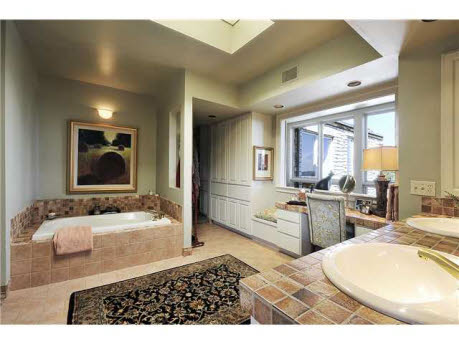 Master Bath.  Love all the cabinets.  (sorry, couldn't help myself)
Office.  I love offices built out of nooks in the stairways.  That way, you're still part of the action, but tucked away a little.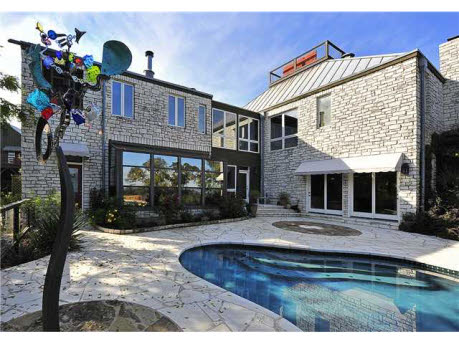 I. So. Want. This.
(with a pool floatie)
Ha!  You can see the stellar family window jutting out there.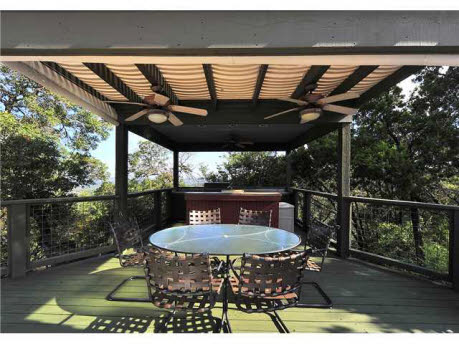 I think I'd need a bigger table – we'd be here for ALL of our entertaining and family meals and holidays.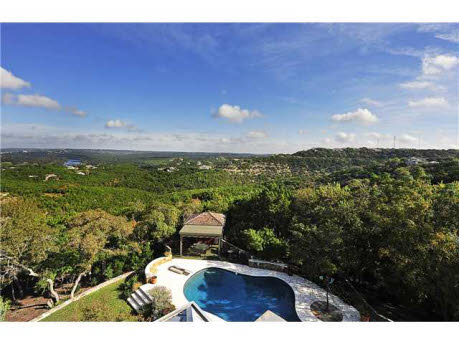 Um, gorgeous!!
So what was your favorite room?
Have a great weekend!!
Share this post
You might like...
Category: Home Tours
3 Comments »
on September 30, 2011 3:04 pm

Wow, this house is just full of gorgeous!

---

Jessica Crump

on October 3, 2011 8:33 pm

Wow when can I move in? I love the kitchen. That island is amazing!

---

on October 11, 2011 11:50 am

I love all the limestone. Ah-mazing. I'm with you on the kitchen, but I think most of my time would be spent in the outdoor areas.

---
Leave Us Some Comment-Love