April 12, 2012
By Contributing Writer, Sarah Farthing.
When my boys were babies I felt like there were products galore to meet their needs at different ages and stages. I usually had more than one option to choose from that would work well for our family, whether it was diapers, wipes, toothpaste, sippy cups, crib sheets… you name it!
Now my boys are 5 and I find myself wondering sometimes how this age group has been overlooked in product development from my favorite companies!   One recent example is shampoo/body wash. I have two kids that are old enough to shower independently, for the most part, yet I had to search high and low to find a shampoo and body wash I like that was packaged so that it was functional for them to use alone in the shower. (Why Johnson & Johnson doesn't make something, I have no idea, but my kids associate that bottle with babies and they were eager to move on!)
At long last, I found it and I'm here to spread the word!!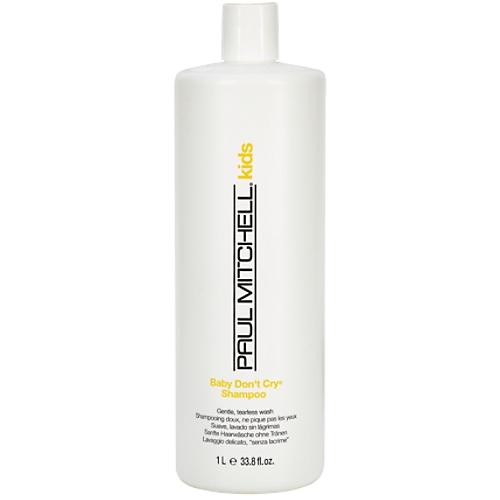 I finally took my predicament to a beauty supply store. I explained that I didn't want to buy separate bottles of shampoo and body wash for kids. I did not want my kids or my bathroom to smell like watermelon/grape/raspberry, etc… I wanted a fresh, simple fragrance that smelled like clean. I also did not want to buy small bottles that I would have to constantly replace. I also was not going to put in the shower a flip top lid that required my young kids to hold a heavy, slippery bottle upside down while squeezing just enough to dispense the right amount of product on the loofah they are also trying to hold…  Whew.  I definitely knew what I didn't want and the salesperson was very patient while I gave her details.
I am happy to report she helped me find a great product and system that makes showers so much easier for my kids: Paul Mitchell kids Baby Don't Cry Shampoo*. I purchased a 1 Liter bottle and and a pump that was sold separately. My kids use one pump for their hair and one pump for their body- easy to remember. We waste so much less product now and there's no need to pick the bottle up!  This is tear free, safe for babies too, and smells wonderful!  I cannot stop smelling their fresh, clean hair after they are snug in their pajamas for the night.  It is gentle on their skin, doesn't dry them out and gets them nice and clean after hours of playing outside.
If you have kids at this stage now, or when you get there, give this a try, I think you'll love it!
*I know it's called 'shampoo' but if you read the fine print on the bottle, it's for bodies too!

Share this post
You might like...
Category: Gear
5 Comments »
Mollie A

on April 12, 2012 11:24 am

Is it tear free as well? If it could work for both my babies, I'd be all over it!

---

Jennifer

on April 12, 2012 11:29 am

Awesome! I'll have to look for this for Emily.

---

Megan

on April 12, 2012 12:00 pm

Love the pump idea! You are right…a lot gets wasted!

---

Mama Nolte

on April 12, 2012 12:04 pm

I will look for this product and a pump soon. Great idea.

---

on April 12, 2012 12:15 pm

It says "Gentle, tearless wash" on the bottle so my answer is it claims to be! My boys use it head to toe and haven't complained about it stinging but they are getting pretty good at keeping it out of their eyes. I assume if they put Baby Don't Cry on it that it must be gentle enough for all ages. It smells soooo good, definitely get it a try (they have smaller bottles than the giant 1 liter we got to fit our pump).

---
Leave Us Some Comment-Love