August 11, 2010
A whole week of Back-To-School Giveaways – Day 3!
Today I'd like to introduce you to a new product that I just LOVE: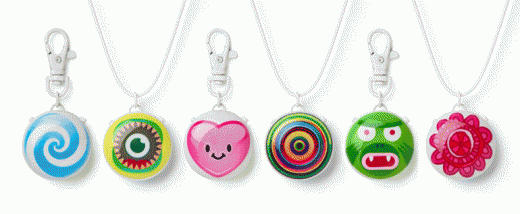 Meet the Talkatoo: a handy little device that lets you record and share messages with your adorable.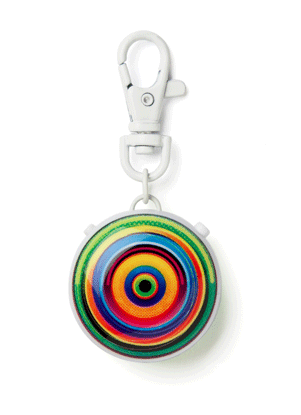 On the side is a lock button that allows you to record.  You simply push the little button with the red dot and record your message.  Then lock it back up and listen to your message over and over.
(Little hands would have a hard time unlocking it, but it's pretty easy for an adult.)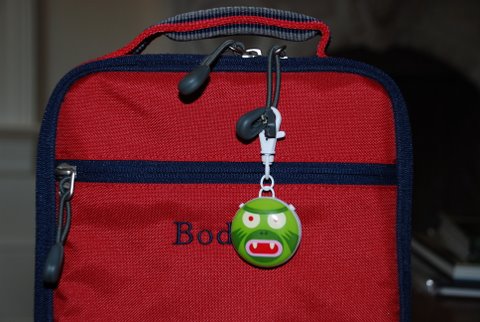 How cute is that??  I can't wait for lunchtime!
Giveaway
You can win one Talkatoo  just by leaving a comment by Tuesday, August 17th and I'll choose the winner using Random.org on Wednesday, the 18th.
Here's how to gain extra entries:
Do you subscribe by email or RSS to The Good Stuff Guide? I love my subscribers, so you get an extra entry. Wahoo!
Email 5 of your friends about The Good Stuff Guide and tell them what a rockin' website this is.  We'd love to have them join us!
Tweet about this Father's Day Week of Giveaways (Just cut and paste): It's a whole week of #Giveaways for Back-to-School at The Good Stuff Guide @GoodStuffGuide http://su.pr/2TJPO2
Share the news of this giveaway on your Facebook status (Just cut and paste): It's a whole week of Giveaways for Back-to-School @The Good Stuff Guide http://su.pr/2TJPO2
"Like" the The Good Stuff Guide on Facebook and receive the latest news and your chance at additional giveaways.
(Feel free to do them all – that's a total of 6 entries!)
Good luck!
And many thanks to Talkatoo for this awesome giveaway!
You can find the Talkatoos
on Amazon for $16.99 with free Super Saver shipping!

Share this post
You might like...
Category: Gear
Tags: back-to-school week of giveaways, recordable device, talkatoo |
72 Comments »
Stacey

on August 12, 2010 2:32 pm

This is too cute!

---

susie

on August 12, 2010 2:35 pm

i love these! great for while i can still gush to my littles how much i love them in a message before it gets embarrassing! i'm a fb fan too!!!

---

on August 13, 2010 7:56 am

I would love to win!

---

on August 13, 2010 7:56 am

I subscribe via rss feed

---

on August 13, 2010 7:56 am

I tweeted about this giveaway! @thecravetosave

---

on August 13, 2010 7:57 am

I am a fb fan!

---

Lauren

on August 13, 2010 8:49 am

These are adorable!

---

Julie

on August 13, 2010 9:28 am

Way cute!

---

Laura

on August 13, 2010 11:58 am

These are great would love to win!

---

Laura

on August 13, 2010 12:00 pm

email subscriber

---

Laura

on August 13, 2010 12:01 pm

http://twitter.com/LAURAWI18/status/21075401575

---

Laura

on August 13, 2010 12:01 pm

Like You on Facebook

---

Lauren

on August 13, 2010 12:42 pm

I'm on Facebook, too.

---

Katie Fisher

on August 13, 2010 9:52 pm

I love it. Kids love these things.

---

Elizabeth H

on August 13, 2010 10:07 pm

I subscribed for RSS too! These are an awesome idea. Wish I had thought of it!

---

on August 16, 2010 9:34 am

So cute!

---

on August 16, 2010 9:34 am

FB fan

---

on August 16, 2010 10:14 am

This is fabulous!!! It will totally replace my (or be in addtion to…) my lunchbox notes =)

---

Kim Derrick

on August 16, 2010 4:40 pm

I like you on face book

---

Kim Derrick

on August 16, 2010 4:40 pm

I receive emails from you

---

on August 17, 2010 7:36 am

I'd love to win one. Just saw this featured in the Washington Post.

---

melissa

on August 22, 2012 10:29 am

love these!

---
Leave Us Some Comment-Love