March 15, 2013
We are heading to Texas today to see a beauty of a sprawling manse.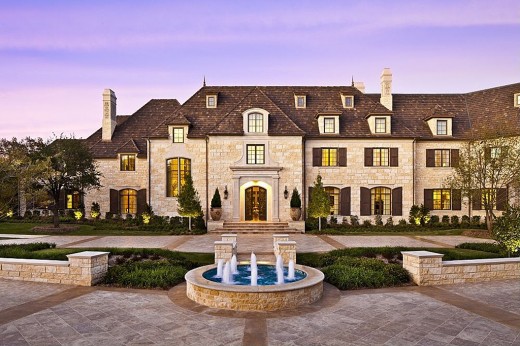 I'll just wait here patiently while you pick yourself up off the floor.
This beautiful estate was completed in 2011, after 3 years of construction.  It is situated on 3 acres in a beautiful neighborhood in Dallas and is for sale for $29,995,000.
Yes, for real.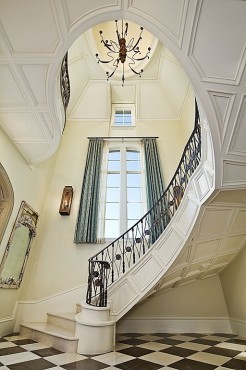 The interior design of this home just wows me: it's a great balance between visually perfect and a-mess-is-okay comfort.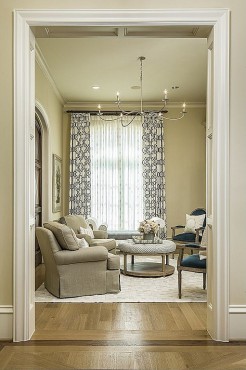 I really haven't been a fan of the whole grey palette that is sweeping the nation, but paired with my favorite navy, I'm very impressed.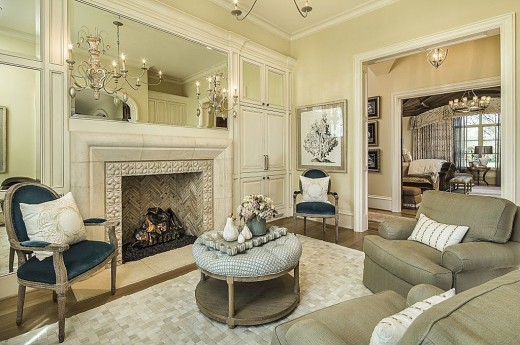 Now here's the room that made the Home Tour decision for today: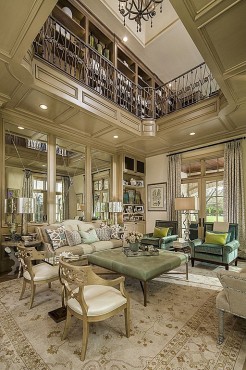 Love this 2-story library up/living room down gorgeousness.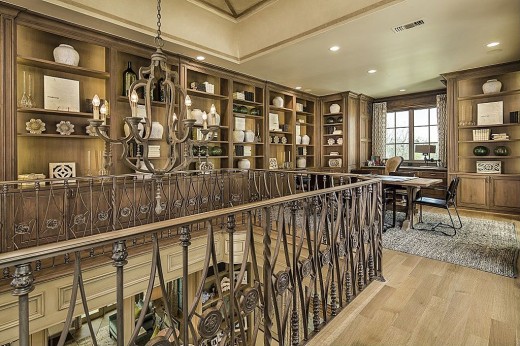 The Running Man would insist on a spiral staircase in one corner.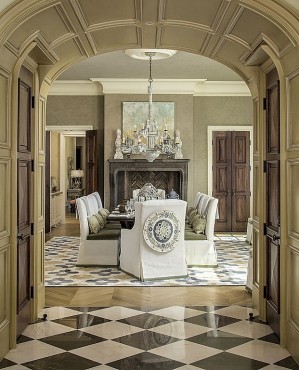 Outstanding mill work.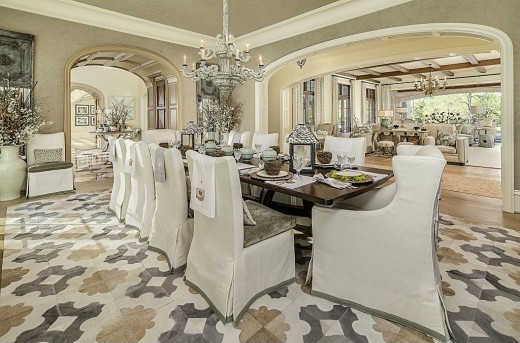 Dining Room.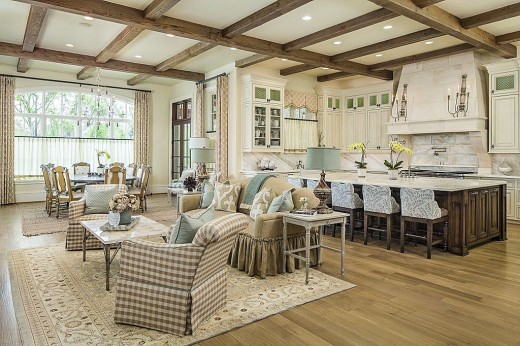 Kitchen/Eating/Hearth Room.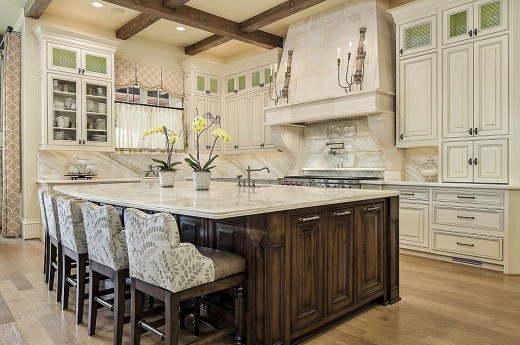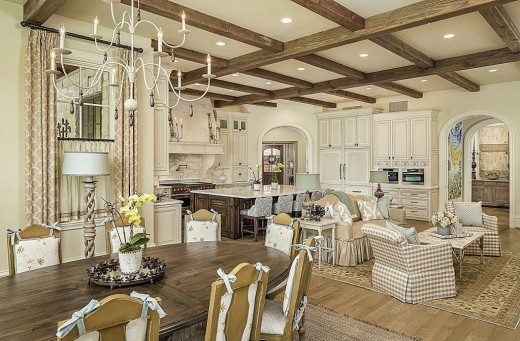 Beautiful!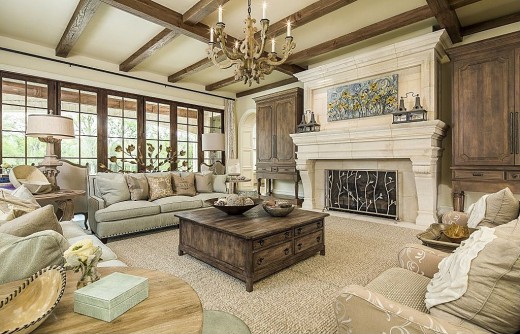 These 3 shots are of the same room from different angles.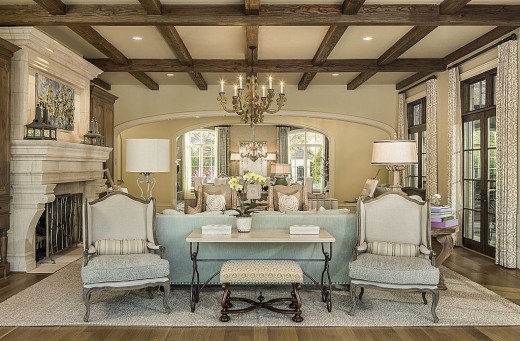 Is it the family room?  A second living room?  It's beautiful, whatever it is.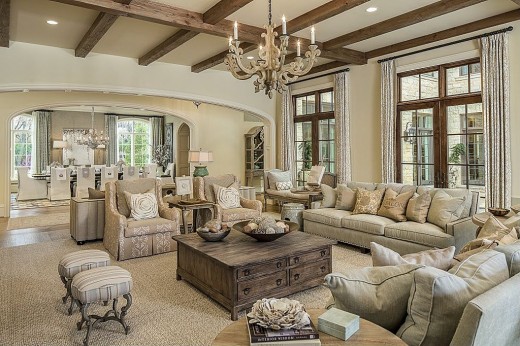 Master bedroom is…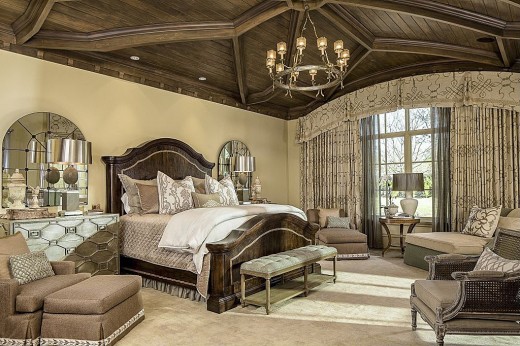 Yes, there's an indoor basketball court.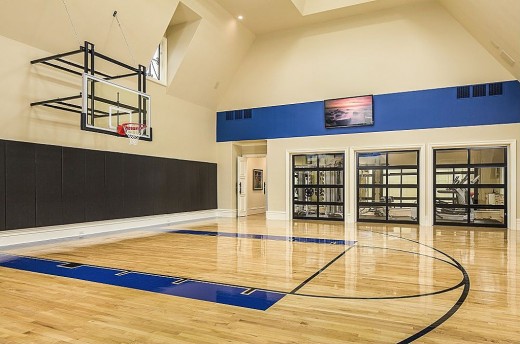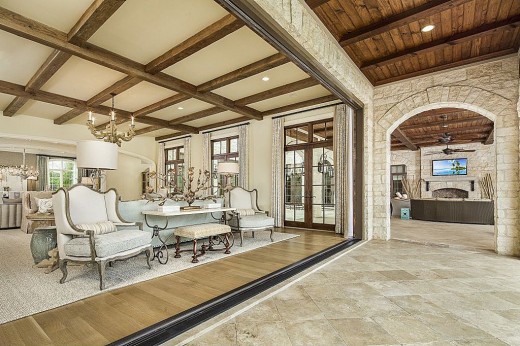 I *think* this is the same room shown in 3 shots above, but I had to show you the sliding doors to open the whole space to the outside.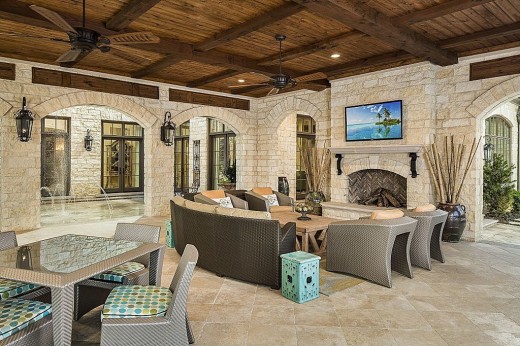 In California, they call this a loggia.  Is it the same in Texas?  It is outstanding.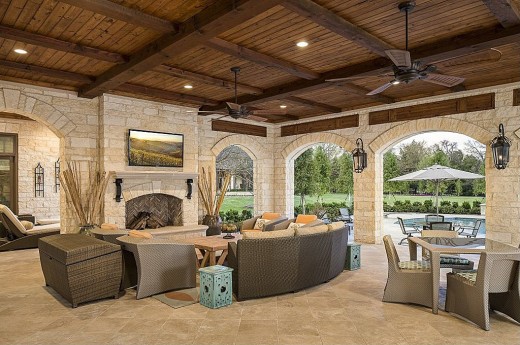 Up above, is another, perhaps more casual loggia.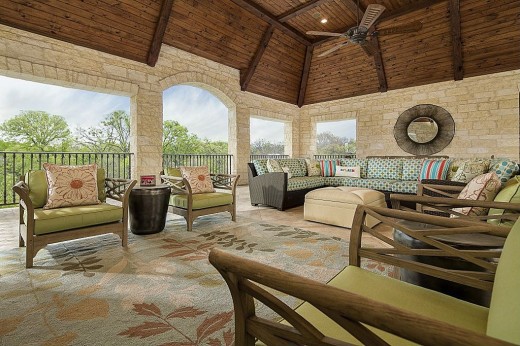 Okay, this is the fountain, and a great shot so you can see both levels of loggias.
(Ha!  I've never seen the plural of the word loggia – probably because no one has ever had 2 in the same house…)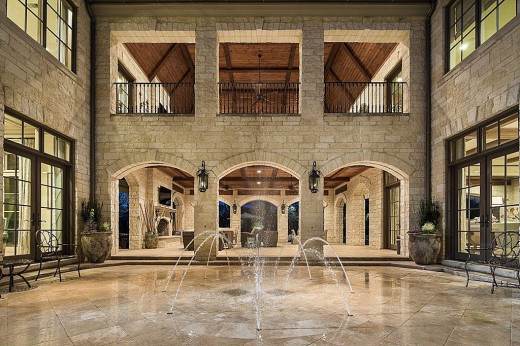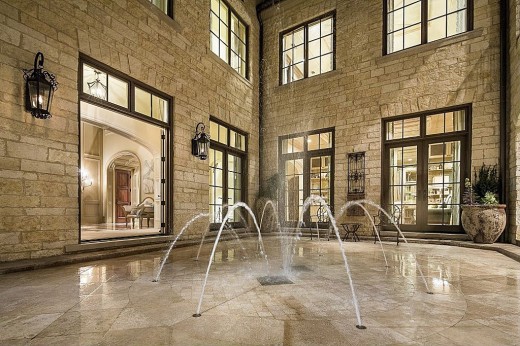 Out door pool.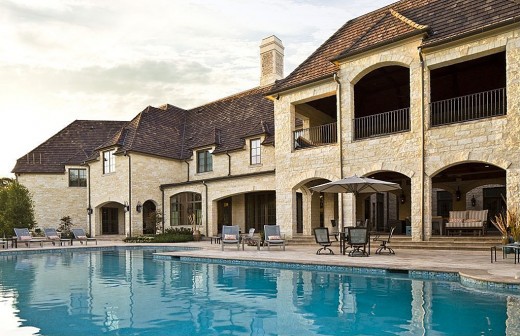 Yes, please.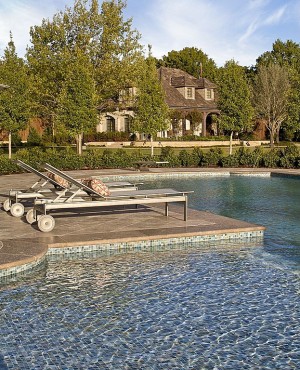 Yes, please.
And a yard (!) for the kiddos.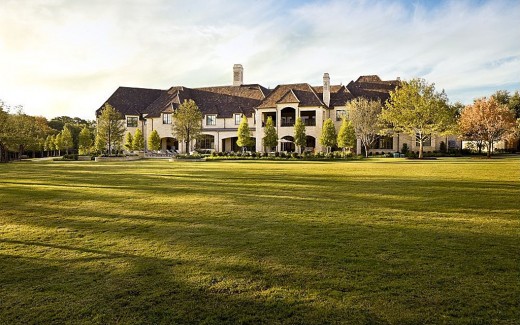 So, what was your favorite part?

Share this post
You might like...
Category: Home Tours
No Comments »
No comments yet.
Leave Us Some Comment-Love