March 29, 2013
This past weekend Team Farmer hit Philadelphia and its surrounds, where we also visited Marykate and her family (more on that next week!).  As we were driving around the beauty that is the Main Line, I decided to take you all with me.
This beauty is in Bryn Mawr was built in 1920 of solid stone.  Set on more than 2 acres of land, this home has been recently updated and gorgeously decorated.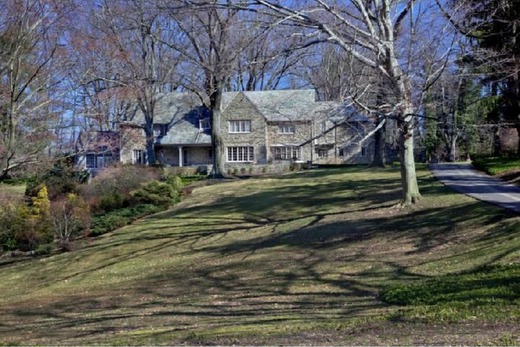 The art in the entry hallway clues you in that while traditional, this home has a contemporary streak as well.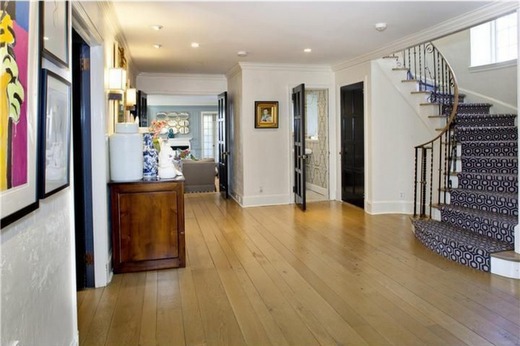 Love the gray walls here.
Another look at the room.
This room is just incredible and I would claim it for my office.  Love all that light!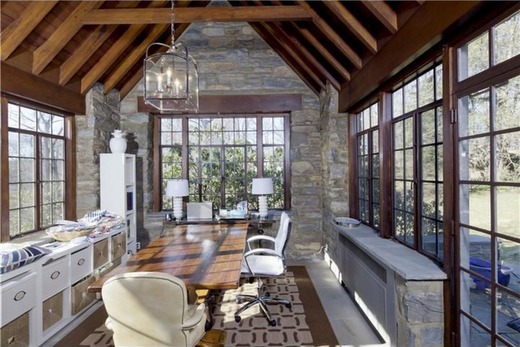 This lighting fixture is awesome – I love how it updates a classic traditional look.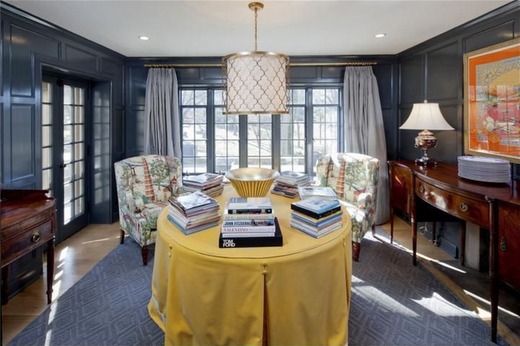 Since I love yellow and blue, this dining room is just fabulous!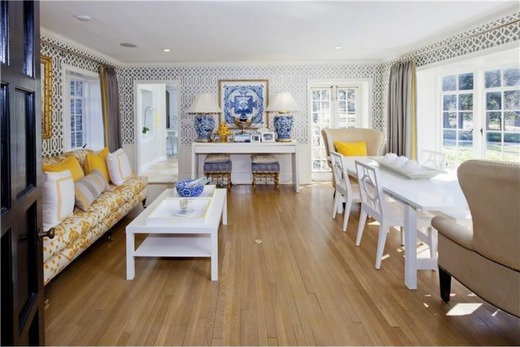 Another look.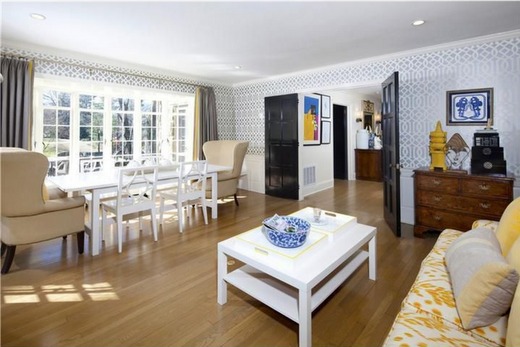 The kitchen is sleak, and contemporary, and I love the floor!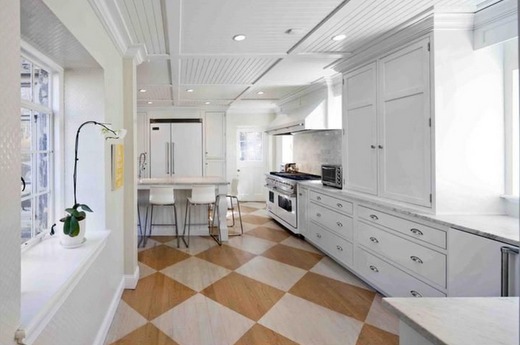 Master Bedroom.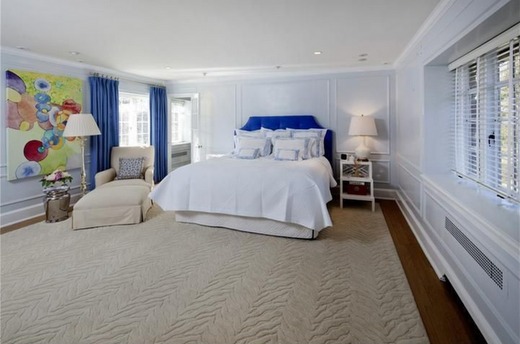 This lower levels is a surprise for home built almost a century ago – lavendar (!) and very light.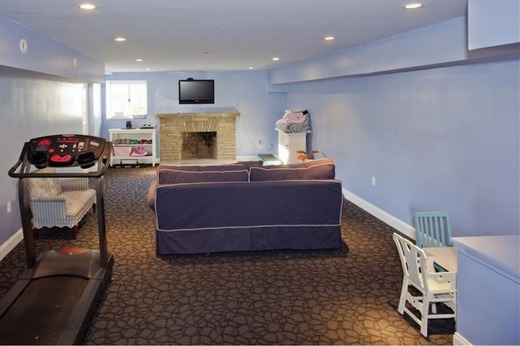 Love the work corrals, and tables for crafts.  What a dream!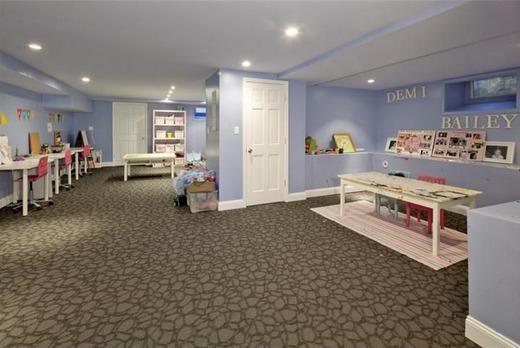 As spring arrives, this would be a welcome vista!
What room was your favorite?  What did you like about this home?
To see more, visit Zillow.com to see the listing.
Have a wonderful, wonderful Easter weekend!

Share this post
You might like...
Category: Home Tours
1 Comment »
Marykate Wurster

on March 29, 2013 8:58 pm

Ha!! This is my friends house!! Small world!!! She is a decorator and it shows! I will say she has amazing taste. I love the old stone homes – my favorite. And love the old and new together – so pretty and timeless.

---
Leave Us Some Comment-Love