July 5, 2012
According to my four-year-old, this was "The BEST day ever!"
Located off the shore of Greenwich, there is a little island owned by the town and residents can request camping passes to spend the night there.
(Ha!  Marykate just wrote about this little island in "Island Living".  It really is that great.  If you're ever in the area, drop me a line and I'll take you out there.)
One very organized family gets all the passes for one night and luckily, the Running Man and the boys were invited.
So 9 daddios and 12 kiddos made the trip out via the ferry to spend the night.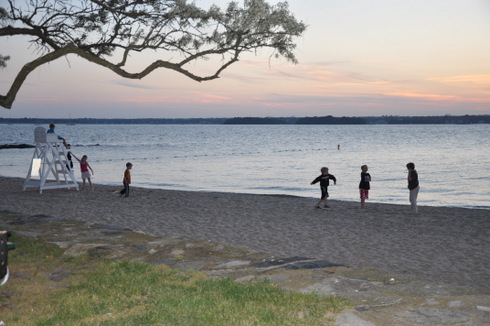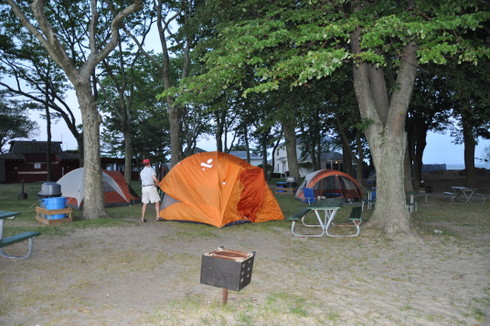 Camping sites… That's the Running Man setting up his tent.
And then there was a Treasure Hunt.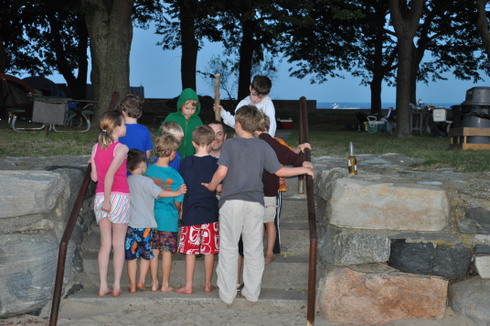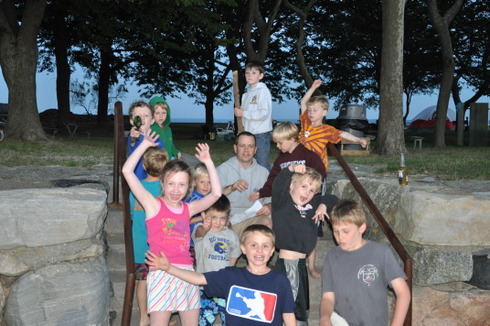 And off they go…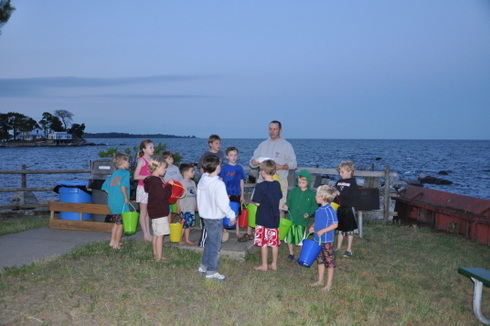 After they picked up their buckets…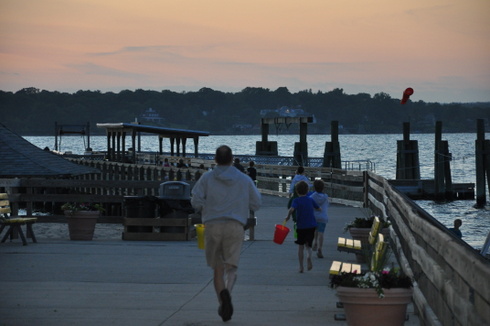 It was a race down the dock to retrieve the next item…
head lamps!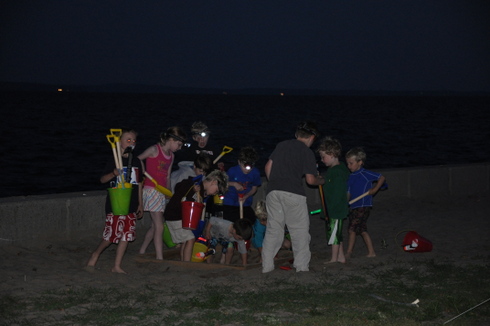 Then a dig into the sand for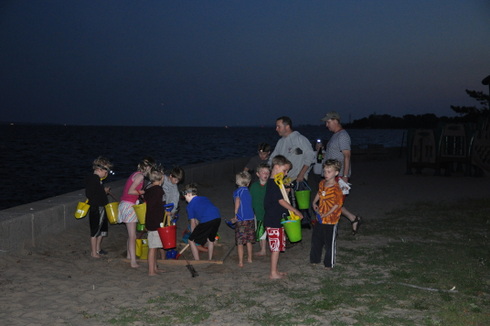 Shovels!
On top of a big cookout, s'mores, games, and plenty of running, the adorables slept like rocks in their tents.
And that is when our little adorable woke up and instantly said, "This is the best day EVER!"
So we're hoping this very organized family will invite us again next year.  Pretty, pretty please.
And the best part??
The moms and I went out for a fabulous dinner and a (so-s0) movie.  Then I went home and enjoyed the quiet house until morning.
Ahh, heaven!
Many thanks to Lisa Lejdstrom for photos!

Share this post
You might like...
Category: Activities
2 Comments »
Julie R.

on July 6, 2012 5:47 am

that sounds awesome!!!!! Definitely a family to keep on you Christmas gift list. (and the so-so movie what what???)

---

jeff

on July 6, 2012 7:58 am

very fun!

---
Leave Us Some Comment-Love