April 12, 2013
Probably because I'm missing Downton Abbey something fierce right now (though this last season left a bad taste in my mouth – no spoilers in case you haven't seen it, but SEE IT!), it's time to return to England for a castle tour.
Are you with me?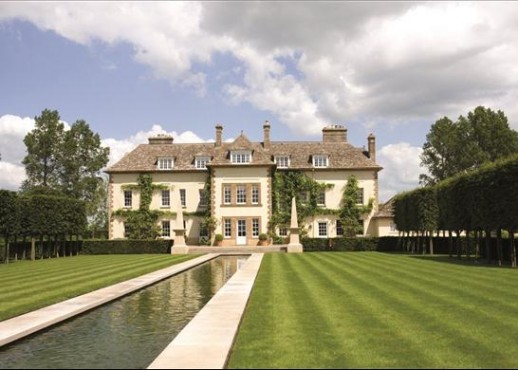 I'd like you to meet Thornhill Park in Dorset, England.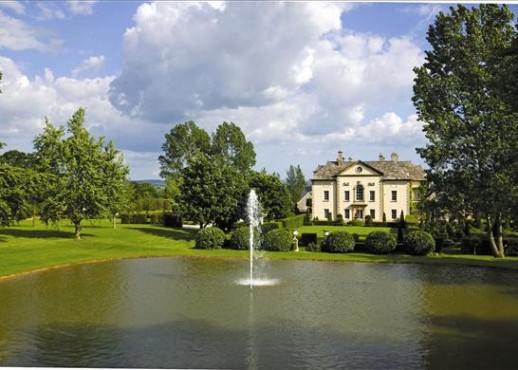 Set in exceptional gardens on over 144 acres, this castle has far reaching views over its own deer park, a coach house, walled garden and cottages.
Yes, read that "cottages".  Plural.
Check out this ceiling!  And I love how, otherwise, the room is homey and comfortable.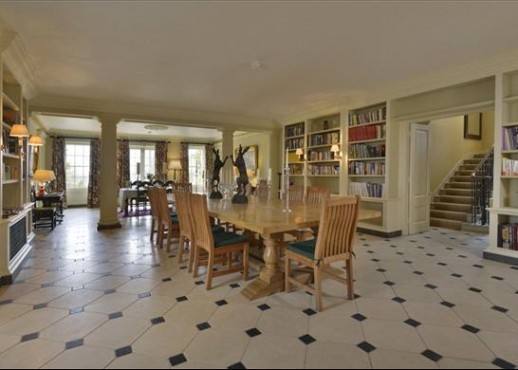 Here's a library/dining room combo I was talking about before…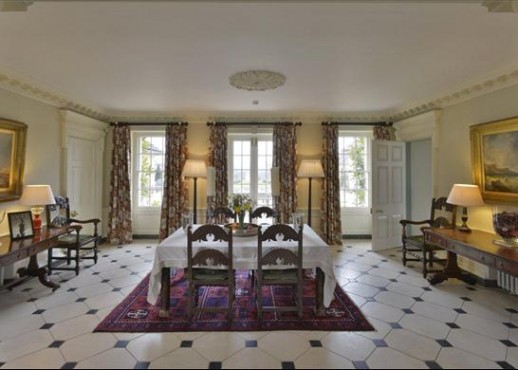 This is the formal dining area that you see beyond the more informal table there.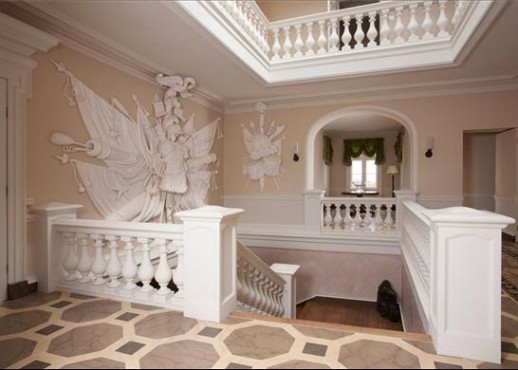 Love the floor and balustrades!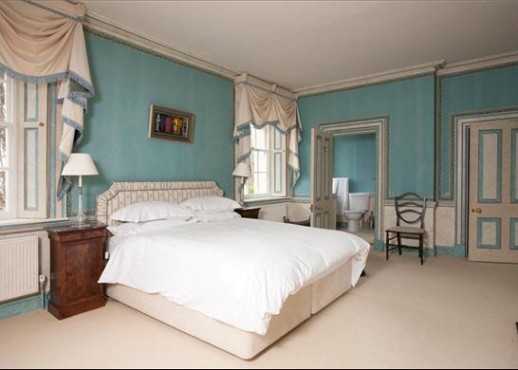 There are 9 bedrooms in the main home.  Love the blue of this one.  Very Jane Austen.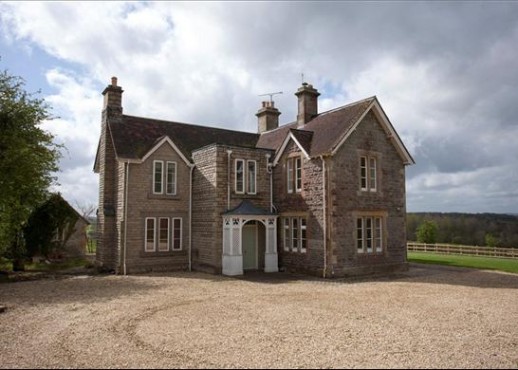 And this is one of the cottages to house all those visitors you'll be sure to have.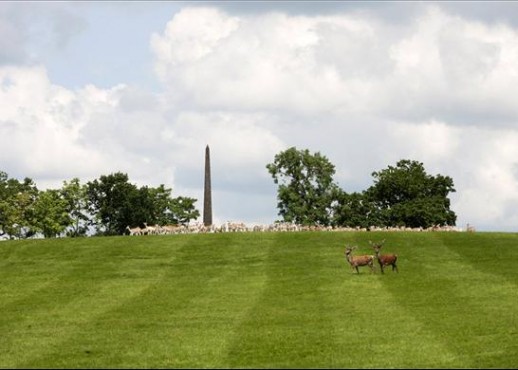 The deer park is lush and green.  Care for a hunt?
Or a stroll?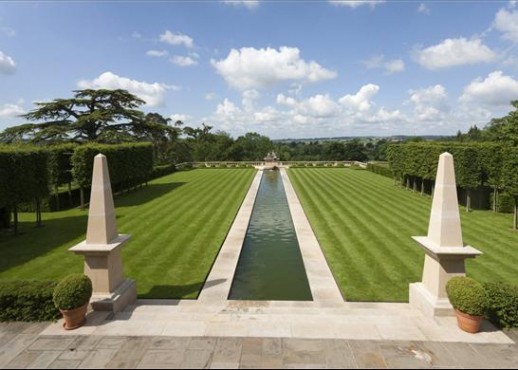 I love the ability of English gardeners!  This is perfectly landscaped.  The meticulously designed grounds include a walled garden, croquet lawn, deer park, lakes and woodland.
This castle is listed by Knight Frank for £6,750,000 or USD $10,344,082.18.
Hmmm…
If you would like to spend hours pouring over other British, Scottish and Irish Castles for sale, visit BISH – British & Irish Stately Homes.  I think I cut myself off after 3 hours.  Good Luck!!
Happy, happy weekend all!
Share this post
You might like...
Category: Home Tours
1 Comment »
Marykate

on April 13, 2013 8:39 am

So fun to virtually tour! Stunning!!

---
Leave Us Some Comment-Love