December 15, 2011
Written by Cathy Baker, mom of 2 girls, from Republic, Missouri
What is it about secret places? Secret hiding places? They just invite you to come in, to escape a 'magical' place. Lately I've wanted a 'secret place' for me, oops, I mean my girls, to sneak off to! Oh the secrets they could share, the books they could read, the stories they could tell to their dolls. Or if they were feeling more adventurous, the escapades they could go on – spying, saving the world, or creating their own magical land!
Lately, my own secret place has been pinterest.com – Oh the joy I have in escaping to distant places, touring amazing homes, and being inspired to try new things! (side note: If you haven't checked out pinterest, their site says you need an invite to join – which a friend can either send, or you can 'request' one – they sent me a request within 24 hours of my ask!)
Well look at these secret hiding places I've discovered on pinterest.
What fun to turn an old wardrobe into this! This would be especially fun for any kid that loves the classic story of The Lion, the Witch, and the Wardrobe!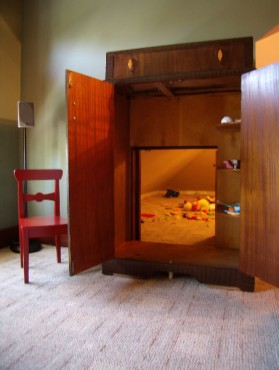 And how about this…a climbing wall. I can so picture this in a boy's room, although I think my girls would love it too!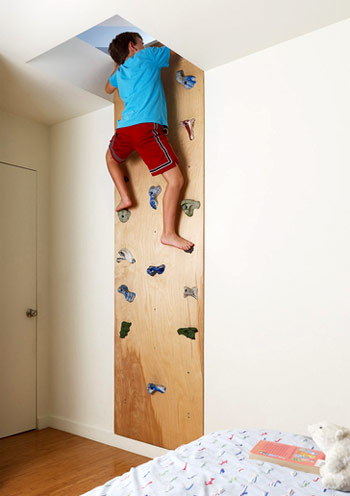 I like the 'openness' of this one, yet it still looks like a fun place to go! I wonder if my girls would read more books if they had a fun place to climb to for just that purpose!?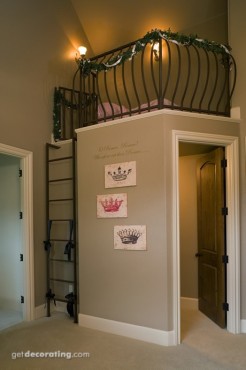 Under the stairs are perfect places to create secret hiding places and cute playhouses!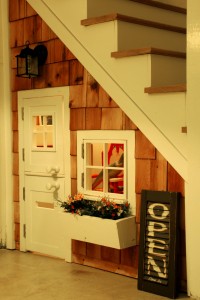 Don't forget the little ones – this would be an easy one to make today! This could also work at the end of a dresser.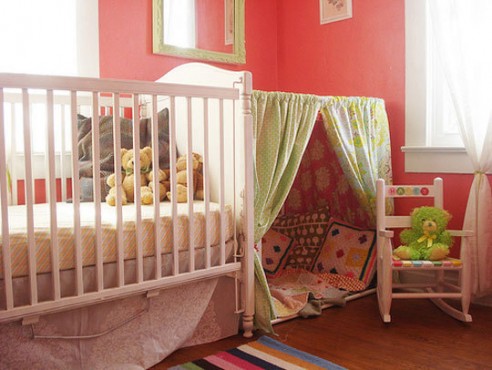 How about this place for your teen?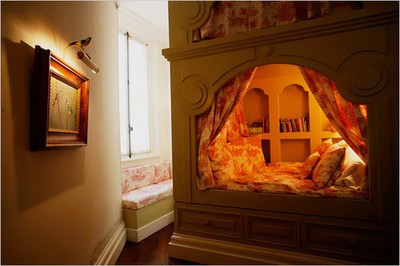 And lastly, a place just for you! Oh I could so see myself cuddling up with a great novel, sipping some hot cocoa, Christmas piano music playing the background. Oh.Sweet.Sigh.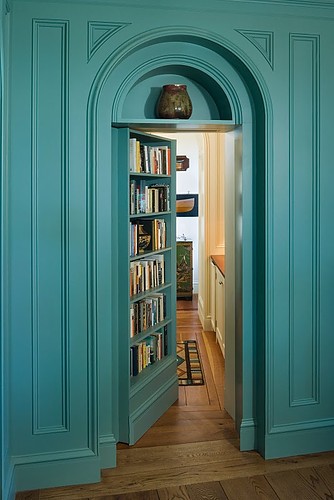 So, does your house have a secret room?! Do share!

Share this post
You might like...
Category: For The Home, Playrooms
Tags: hiding nooks, Secret rooms |
7 Comments »
on December 15, 2011 9:07 am

Oh I love this! What great imaginations and escapes!

---

Mama Nolte

on December 15, 2011 9:29 am

Beautiful and fun!

---

Christine

on December 15, 2011 10:59 am

I'm an adult and I totally want a rock wall in my room now.

---

Heidi Farmer

on December 15, 2011 11:32 am

me too!!

---

on December 15, 2011 5:51 pm

So great! I am constantly trying to figure out how to put secret hiding places/passages in our house!

---

on December 15, 2011 6:03 pm

These are fantastic. My boys would love, love, love a hiding space like this!

---

Erika

on December 15, 2011 10:00 pm

I am doing the easy tent at the end of the crib this weekend!! Thanks for sharing!!!

---
Leave Us Some Comment-Love