May 14, 2012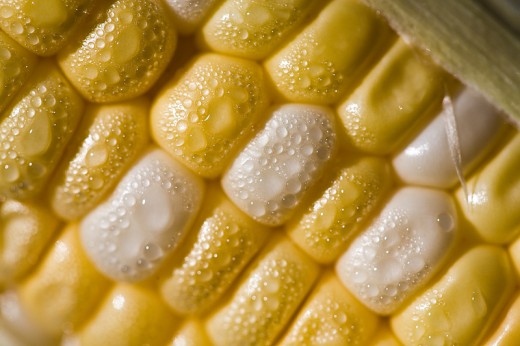 Hope you had a great Mother's Day!
Every Memorial Day I invite our old playgroup over for our town's Memorial Day parade and a 12-hour party, that usually mean lunch and dinner.  Over the next few weeks, I'll share some of my favorite recipes I make every year.  These are great for any cookout.
This first Corn Casserole is heaven.
Rich, fattening (that'd be the bacon), yummy heaven.
A once-a-year indulgence (that'd be the 2 pounds of cheese and the potato chips).
So here are the culprits that make this so fab:
4 tablespoons unsalted butter (not bad, mind you)
1 and 1/2 cup chopped red bell pepper (veggies!)
1 cup chopped green onion
2 jalapenos, seeded and chopped
1 (8-ounce) package cream cheese, softened
1 (8-ounce) package Monterey Jack cheese, cubed
1 cup sour cream
2 (16-ounce) packages frozen whole kernel corn, thawed
1 (16-ounce) package frozen white seet corn, thawed
1 (16-ounce) package bacon, cooked and crumbled
1/2 teaspoon salt
1/2 teaspoon ground black pepper
1/4 teaspoon ground red pepper
2 cups crushed potato chips
Directions:
1 ) Preheat oven to 350 degrees.,
2) In a large skillet, melt butter over medium-high heat.  Add bell pepper, green onions, and jalapenos; cook for 5-6 minutes, stirring occasionally or until veggies are tender.
3) Add cream cheese, Monterey Jack, and sour cream, stirring until cheeses are melted.  Remove from heat, and stir in corn, bacon, salt, black pepper and red pepper until mixture is combined.
4) Spoon into a 13X9 baking dish and top with crushed potato chips.
5) Bake for 30-35 minutes, or until hot and bubbly.
You will be amazed and how good this is!
Share this post
You might like...
Category: Cookin'
No Comments »
No comments yet.
Leave Us Some Comment-Love