September 15, 2010
I can't even believe we're here in fall already, but I have to tell you about Autumn at the Arboretum in Dallas.  It begins this Saturday and runs November 14th.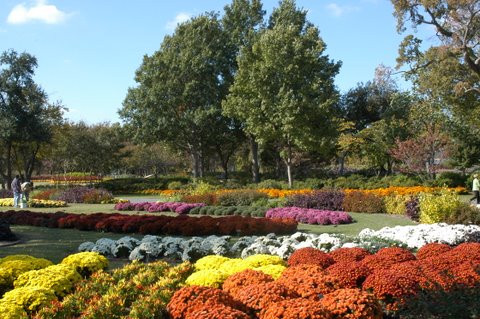 Gorgeous!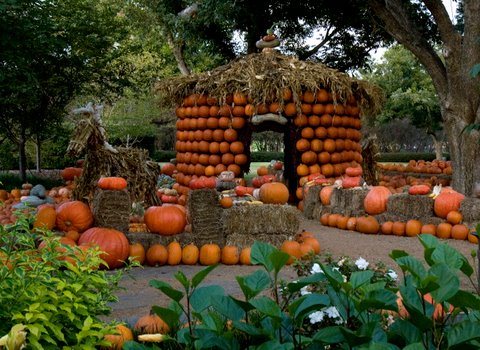 One of the 4 storybook-themed pumpkin houses…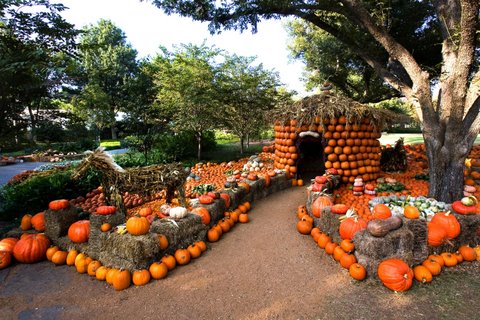 The 66 acre garden is filled with over 40,000 decorative pumpkins and gourds and over 150,000 colorful fall plants and flowers including chrysanthemums, salvia, coleus, ornamental grasses and impatiens.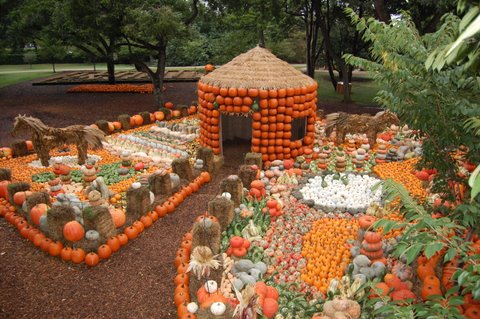 How cute is this?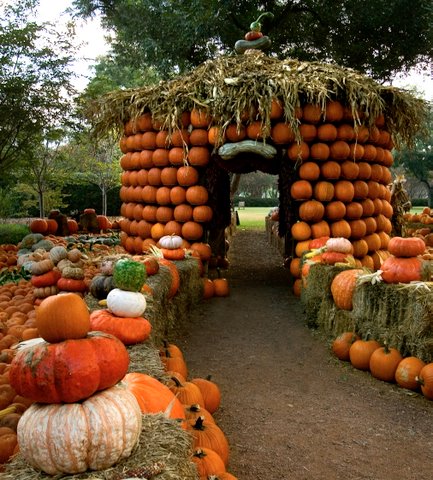 I can't even imagine how much fun my adorables would have running through these!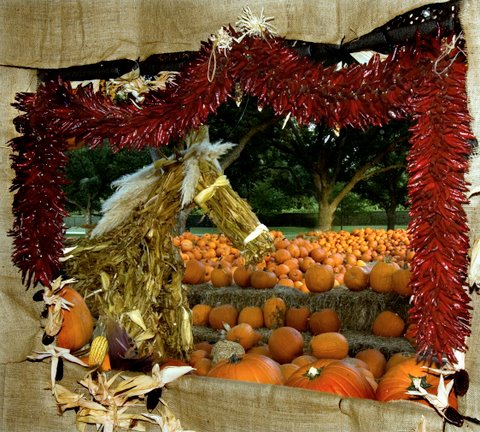 A view out the "Pumpkin Window" from inside one of the houses.
The Pumpkin Circle.
So if you're in the Dallas area, please check this out for me – I'm so jealous!  They also have Mommy and Me days on Mondays and Tuesdays (Petting Zoo, KinderMusik, Arts and Crafts, Face Painting, Strollerfit) and I'm even more jealous.  What a brilliant idea!  You can find out all the information here: Dallas Arboretum.
Facebook Giveaway today!!  Click here: The Good Stuff Guide on Facebook
Share this post
You might like...
Category: Activities, Family Trippin'
Tags: Autumn at the Arboretum, Dallas Arboretum, Pumpkin festival |
4 Comments »
sf

on September 15, 2010 2:58 pm

The Arboretum pictures reminds me of beautifulwalks at the University of Michigan Arboretum (although never with such fun displays as the pumpkins here)

---

on September 15, 2010 5:14 pm

Wow! How fun it would be to see this!

---

on September 16, 2010 8:07 pm

I live about twenty minutes away from this place and I can tell you that it is even more beautiful in person! They have all kinds of cool events throughout the year but their fall activities are definitely my favorite.

---

Heidi Farmer

on September 16, 2010 8:23 pm

Lynsi, I am so jealous! I was so impressed with all the activities for mommy and me time. I would definitely be there all the time if I lived close!

---
Leave Us Some Comment-Love