January 16, 2013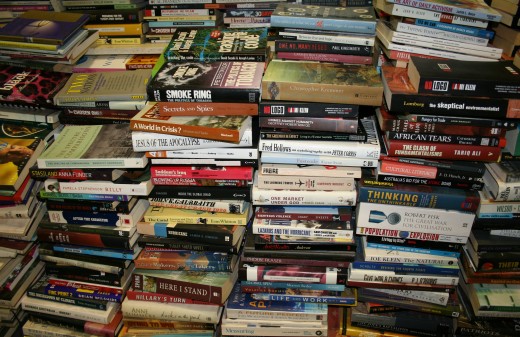 This past year, I have been addicted to reading.
On my iPhone.
Seriously, get me help, addicted.
I prefer my phone over any other tablet device simply because I always have it with me.
In the grocery store, in the post office line, waiting for appointments, there I am with my head bowed over my phone reading library books.
(and kinda bummed when it's time to stop…)
So here's how you can download and read library books from your iPhone (and other mobile devices).
1) Download Overdrive (it's free!) from the AppStore.

2) Follow the directions on screen – you enter your zip to find your library.
3) Enter your library card number when prompted and you are in business!
A little tip: my sister and I traded library cards because each of our libraries allows us to check out around 20 books per card.  So we have both of our cities libraries loaded so we can check a different system when our own library doesn't have a book or it is checked out.  Next step: getting a New York Public Library card!
That's it!  Do you prefer to read a traditional book, or read on a device?
Which device do you prefer?  Let us know!
Share this post
You might like...
Category: Brilliant
4 Comments »
RLR at Mom's Magic

on January 16, 2013 10:54 am

This looks so much easier than when I originally loaded OverDrive to our iPad! In fact, I never use it because it was so. darn. hard! But I just put it on my phone – yippee!
I confess, I love a read, hold-it-in-my-hands, take notes in it if I want, book that is MINE.
I'll be using this app on my phone, and may reload to the iPad for the kids. My daughter's teacher will be adding e-readers to the classroom next week, so I think that's something she'll enjoy having at home, too. As for my son, anything electronic is a hit!

---

on January 16, 2013 12:20 pm

LOVE this!! Downloaded and found my library! Thanks for sharing! More good stuff from the GSG!

---

Heidi Farmer

on January 16, 2013 2:27 pm

I take no responsibility when you become totally and completely addicted!

---

Marykate Wurster

on January 19, 2013 12:07 am

Thank you, thank you, so doing this! Now!

---
Leave Us Some Comment-Love