November 6, 2012
written by Cathy Baker, mom of two tween girls, living in the Missouri Ozarks
Just a friendly reminder to vote today!! Democracy. It IS a wonderful thing.  Here's a bit of  election humor, what the candidates would look like if they switched hair: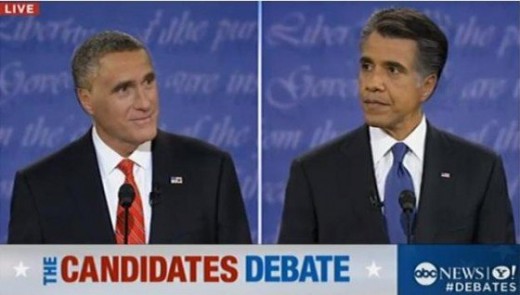 Also, with my girls getting older, and understanding more about the election process, it's got me thinking. How am I teaching them about the democratic process?! What responsibilities do I have as a parent to instill in them this right, this responsibility, this privilege of being able to vote?  And how can I best do this? If anyone has any ideas to share, I'd love to hear it!  I did find these ideas over at A Grande Life blog…
Also, I might just have to make up a Jello Poke Cake to enjoy while we watch the election results come in tonight.  I LOVE America!
Share this post
You might like...
Category: Random and Fun
Tags: Voting |
3 Comments »
Anne Schenendorf

on November 6, 2012 7:21 am

This cake is adorable! So festive! I am inspired…

---

Marykate Wurster

on November 6, 2012 7:50 pm

Love the hair pics! very funny!

---

Julie R.

on November 7, 2012 6:41 am

I engage my son by taking him to vote with me. I have done that for YEARS since he was young. (I think back then it was more about the bake sale at the polling site. =)
In fact this year I wanted to go while he was at school, but he insisted that the go with me. I usually let him mark my ballot for me too.

---
Leave Us Some Comment-Love