April 11, 2012
Written by Cathy Baker, mom of two amazing girls, from Missouri
Our dinner conversation usually begins with something like, "How was your day?" or "How was school today?" And while those are important questions to ask, I've discovered that asking 'off the wall' questions at dinner has created an avalanche of conversation, creativity and laughter around our dinner table.
It began when my mom found this book of questions at a garage sale (called KidChat, unfortunately out of print now) and I decided to put it in our napkin holder. Every night we ask two to three questions out of the book. This is something we've all come to look forward to at dinnertime. Since we are now over half-way through the book, I was looking for other ideas out there to continue this fun activity. Here are some resources I found to help spark some engaging and 'off the wall' conversation at the dinner table.
I did find the same authors of KidChat have sets of questions on cards available, called Chat Packs. Only $8.95 at Barnes & Noble. Here's the kid's version.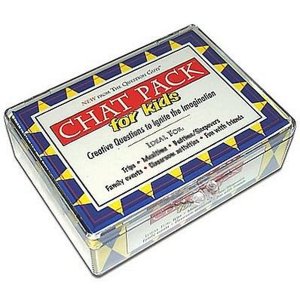 This looks like a really great book – Dinner Talk, available at Barnes & Noble for $12.95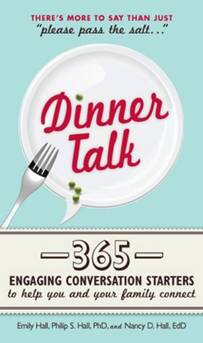 If you have an iphone, I found this app called "Quizzler Family" at the App Store for 99 cents.  It gives you random questions to ask at dinner, or anytime you find yourself 'waiting' somewhere as a family.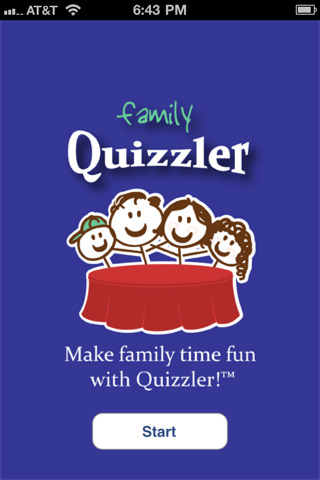 And here's a DIY idea, brought to you by How Does She blog – with over 100 questions to get you started. Print them out, cut them apart, and put them on a jar on your dining room table.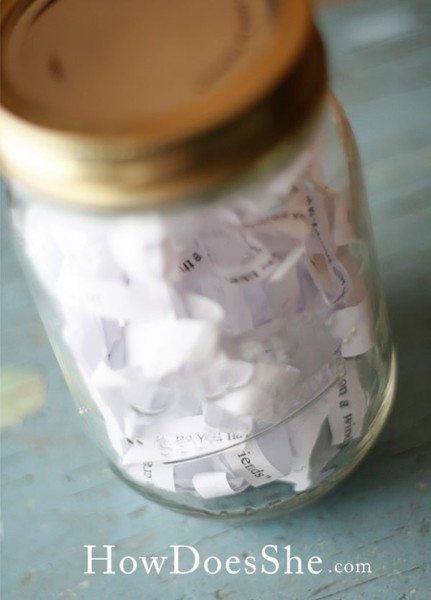 Here's some questions from our KidChat book to get you started at tonight's dinner! Have fun!
If your hair had to be a different color than it actually is, what color would you want it to be?
If you could change one rule your parents have set for you, what would you change?
If, whenever you turned on a drinking fountain, you could get any drink of your choice to spout up, what drink do you think you'd chose most often?
What is one really nice thing you could do for a teacher to make her or him happy?
Share this post
You might like...
Category: Activities
Tags: Family Dinner Conversations |
2 Comments »
on April 11, 2012 11:25 am

What great ideas!!

---

Heidi Farmer

on April 11, 2012 4:29 pm

I love these ideas! I usually press my boys after the initial "how was your day?" with "who did you play with today?", "What did you eat for lunch?", "Did anyone say anything funny today?" Usually one of these will get them talking, and then with the floodgates open, to get only 1 to talk at a time is the bigger challenge!

---
Leave Us Some Comment-Love