November 16, 2009
It's Monday and to brighten the start of your week, we're giving stuff away again.
Hello to all my pregnant friends!!  Those of you who are already moms, you should enter too, because you just never know… (please don't run screaming from your computer)
Today we're thrilled to give away a Fit2B Mom long pant, headband and drawstring bag kit.
Here's the pant: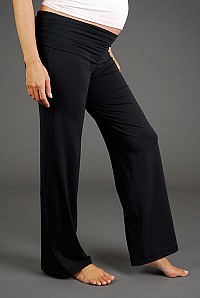 Isn't it cute?
I don't know how I could have gotten through my 2 pregnancies without a pant like this.  So comfortable, and the black color is nice and forgiving.
Actually, even though we'd never admit it, this long pant would be awesome to wear even after the adorables are born.  I promise I'll never tell.
Here's the headband…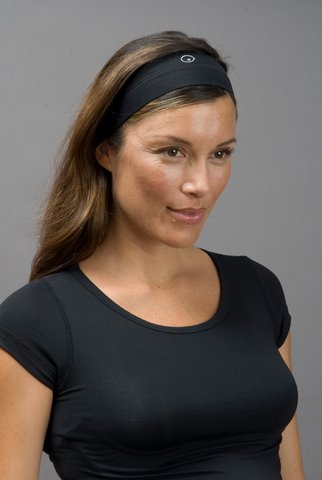 Kinda wish it came along with the model's hair and face.
And here's the bag…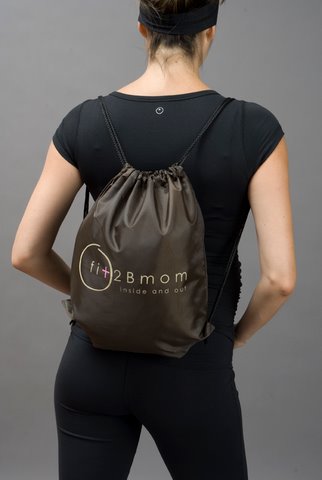 A great gym bag!
Fit2bmom was started my a mom (and she lives in my little town) who realized during her first pregnancy that there just weren't great options for workout maternity wear.  She created the company in 2005 and word is spreading fast!   An order was recently placed for a boutique in Saudi Arabia.
Giveaway
So to enter the giveaway, the usual rules apply: leave a comment by November 20th and I'll choose the winner on the 21st using Random.org.  Good luck to you!  How are you staying fit during your pregnancy?  Or, if you're aren't currently pregnant, how did you stay fit?  Share your secrets ladies!
Check out www.fit2bmom.com to see more great maternity items.  You can use FITGSG09 for 15% off orders through 12/31/09.  Be sure to check out this Skort too – it's on sale and I think it's killer cute!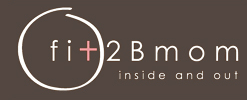 Share this post
You might like...
Category: For Moms
Tags: Fit2B Mom, Giveaway Monday |
8 Comments »
on November 16, 2009 11:11 am

OOh ooh, I want this before my next pregnancy! These look so well-made and comfortable!

---

on November 16, 2009 12:54 pm

I stayed fit chasing my other kids around with my fourth pregnancy. LOL! My sister is pregnant now and I would love to get these for her to wear. They look comfortable, which is very important during pregnancy…and yet stylish (also important). Every pregnant woman wants to "FEEL" & "LOOK" good while they are pregnant!

---

Erica Kotin

on November 16, 2009 2:13 pm

Could definitely use some great work-out stuff for my growing belly! They look so comfortable.

---

on November 16, 2009 8:08 pm

I think I could wear and love these morning, noon and night and if I wore the headband maybe it would motivate me to workout!

---

on November 17, 2009 4:24 pm

This is great. I have been trying to help my best friend find maternity clothes that are oh so fashionable!

---

Kirsten Williams

on November 18, 2009 2:01 pm

Ok, I'm not working out, but maybe these pants will inspire me!

---

Kabao

on November 19, 2009 8:16 pm

Looks stylish and comfortable!

---

on November 20, 2009 6:34 pm

I'm staying fit by running, elliptical and weight lifting.

Thanks!
Shiloah Baker pinkginghamom@yahoo.com

---
Leave Us Some Comment-Love