December 16, 2013

Written by Marykate O'Malley, mother of three wonderful children, Gladwyne Pa
I thought I was all set with my shopping, thank goodness for online shopping and free shipping which I finished up while waiting at the barber shop last weekend for my son's haircut (and thank goodness smart phones). And then this evening, at a family dinner my Aunt asks my youngest what she told Santa she wanted for Christmas. My youngest quips, "It's a surprise! I only told Santa!" The color drained from my face and the room started to spin. I was casual and cool, "well, aren't you going to tell us what it was?" She wasn't going to tell me. Any of us. Any of the adults at least. So I called in reinforcements and asked my oldest – "I am sooooo curious! Do you  know what it is?" She goes off on her mission and comes back with an Elsa costume from Frozen. Thank you God. Disaster averted. 

And so, it is not too late, here are my favorites for this season:
Kids Clothing –
Going somewhere warm? Check out Floatimini you lucky girl!
Some of my new favorites are – Kickeepants – super soft with sweet designs that make me miss baby days. And because I love polka dots (so does my sister, it is genetic) introducing The Matching Dots – super cute clothes! Check them out here! Any babies you need to buy for – how sweet are these Bonnet Friends?!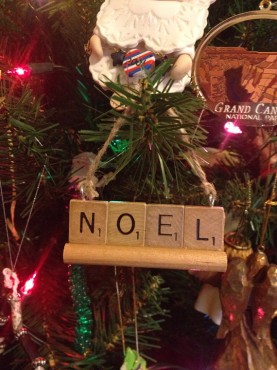 Find this cutie here! 
Kids – Toys & All that fun stuff –
Word Around and Lazer Maze were awarded Toy of the Year – have to love family game night! Check out Thinkfun! And Skylanders! One of my son's absolute favorites – his must have was Swap Force.
How fun are these Clocky Tocky alarm clocks?! And this paper airplane calendar found on www.calendars.com! I have a Piece & Tranquility personalized necklace for my oldest
For Her –
I love Tess handbags – classic and well priced. I have the Georgina in grey and adore. This time of year I always need large study totes for ice skates, and helmets and all the gear that goes along with outdoor winter fun. I have replaced my large Ikea bags with these sturdy totes from Thirty One.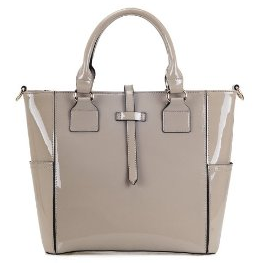 Tess Georgina in grey – lovely! 
I love Ash & Willow – adorable fun necklaces and the best part – so well priced! So well priced you will doing a "one for me, one for her" when perusing their site.
For Him –
Randolph makes great sunglasses for him and her. And how about some Altec speakers or an ihome docking station!
And for You –
In the Philadelphia area with the temperatures hovering around 30 every day a casual and warm jacket is a must. I am loving my Spyder timeless hoodie. It will certainly do the trick on the slopes as well. Or how about a Doie robe! So soft and luxurious.
And Everyone else! Check out these ideas:
Gift A Feast –  A San Fran company that ships beautifully wrapped artisan flavors and goodies. Click here for more information. Harvard Sweet sends delicious packages of gluten free goodies directly to your doorstep.
Onhand – USB drive flash wrist bands! Good Stuff Guide readers receive $10 off on any order through 1/31/1. Check out their fun products here!
I am really excited about Idiom Addict – because I love word play. Don't judge. Yes, this is my idea of a fun evening.
How cute are these pillows? Check out Eric & Christopher! And of course – Scrabble Etsy!!
Don't forget Stocking Stuffers!
Check out Glee gum products! Naturally delicious gum! They also have a great chocolate making kit. My kids love these SassaB charms and these Jorgie Girl accessories!
The giveaways are extended through tomorrow! Put in your entries!! And thanks for following us at the Good Stuff Guide! 
Share this post
You might like...
Category: Random and Fun
3 Comments »
on December 16, 2013 12:01 pm

Awe. THanks for including my ornament! Where do you find all this cute/amazing stuff?! Love all your ideas!

---

Jackie

on December 17, 2013 12:53 pm

I love the Word Around and Lazer Maze. Even though I'm finished Christmas shopping, now I have plans in place for birthdays that are coming up fast. Thanks for sharing all the great products!

---

on January 3, 2014 1:56 pm

Thanks for including Glee Gum, chum! Happy holidays!

---
Leave Us Some Comment-Love