January 23, 2014
written by Cathy Baker, mom of two sweet tweens 
If you are at all like me, you pin all these amazing ideas onto pinterest, and there they sit. And the ideas get lost on your boards. And sometimes you even repin them a second time because you forget you had already pinned it a year ago.  Or is that only me?
So, I had this idea…and I'm now on month four of it and loving it!! It's this: I pick one craft off of pinterest and invite friends over to do it with me! Everyone has the option of bringing a pinterest inspired snack to share too! We meet the last Sunday of the month 7pm til ?.  I buy all the supplies and everyone reimburses me for their project.
Here are some of the projects we've completed: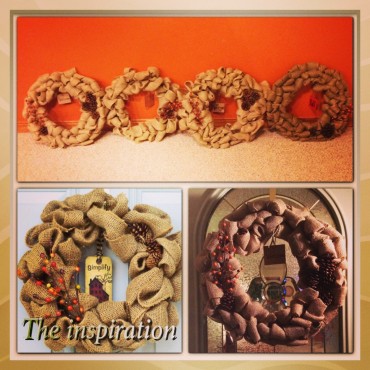 What's not to love about a burlap wreath? I'm planning to switch out the fall theme for a spring theme in the springtime!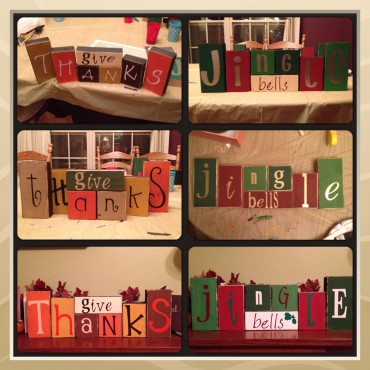 Wooden signs that can be switched around for the holidays.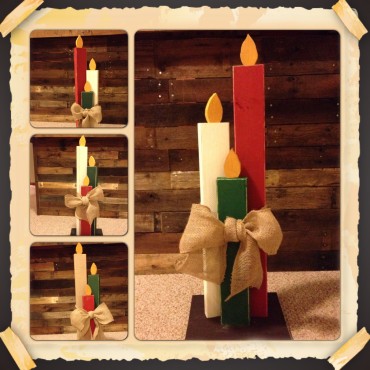 3 foot candles for our front porches.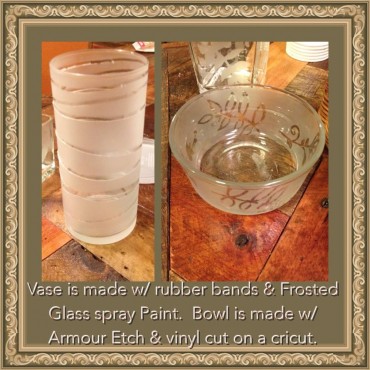 And last weekend's project – our attempts at glass etching. Vases were super easy. I love how my friends bowl with the leaves turned out.
It's been so great to have some time with friends, and at the end of the evening we've accomplished something that looks amazing!  win-win
Have you ever made any crafts with friends? What did you make?

Share this post
You might like...
Category: For Moms, Girl Time, Random and Fun
Tags: crafts, girls night |
1 Comment »
Marykate

on January 23, 2014 7:40 am

Love this idea!! Such a great idea for a girls night! Wish we lived closer

---
Leave Us Some Comment-Love