July 11, 2011
Happy, happy July Monday to you!
Today's Giveaway is the GeoSafari Talking Electron Microscope from Educational Insights: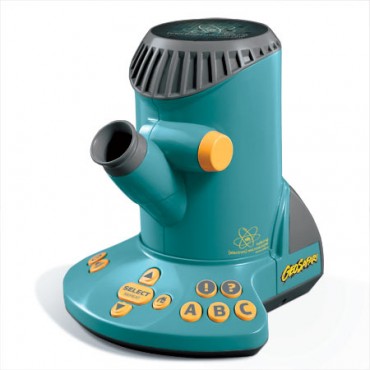 This awesome microscope comes pre-loaded with 180 images of the human body, viruses and bacteria, plants, animals, and other "stuff."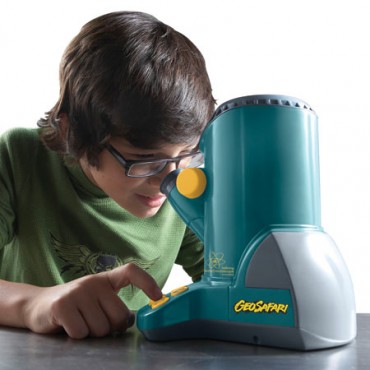 Your adorable will love the interactive activities both in Learning Mode and to test their knowledge in "Quiz Mode".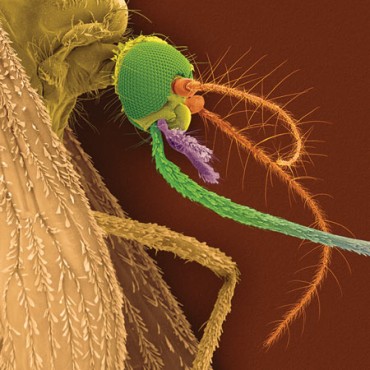 Look at the detail!  Perfect for summer fun – and Fall, and Winter and Spring too!
Giveaway
One lucky, lucky winner can win the GeoSafari Talking Electron Microscope simply by leaving a comment by Tuesday, July 19th.  I'll choose the winner using Random.org and announce it on Wednesday.
Because I just LOVE comments, here's how to gain extra entries (please leave them as separate entries):
1. Do you subscribe by email or RSS to The Good Stuff Guide? I love my subscribers, so you get an extra entry. Wahoo!
2. Email 5 of your friends about The Good Stuff Guide and tell them what a rockin' website this is. We'd love to have them join us!
3. "Like" The Good Stuff Guide on Facebook and receive the latest news and your chance at additional giveaways. (I LIKE you too!)
4. "Share" any recent post from The Good Stuff Guide on your Facebook wall by clicking 'Share' under our Facebook posts with links to The Good Stuff Guide site.  This makes a visit to our site just a click away for all your Facebook friends – the more the merrier…
(Feel free to do them all – that's a total of 5 entries!)
So here's why I'm late today: we had the most amazing weekend with great friends at the lake.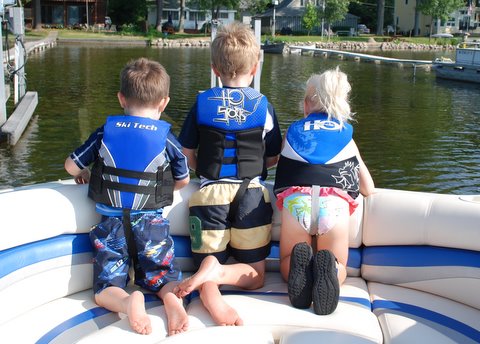 The anticipation…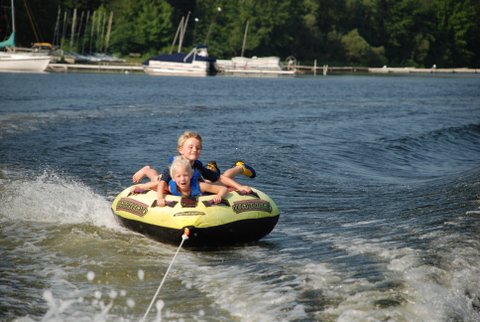 The double-tubing…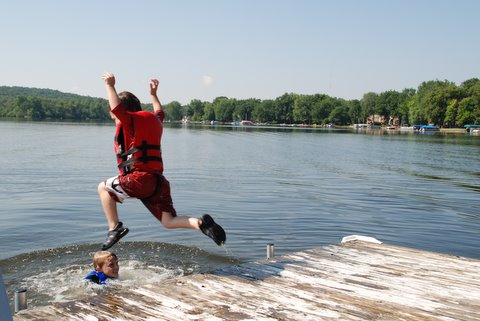 Loads of swimming…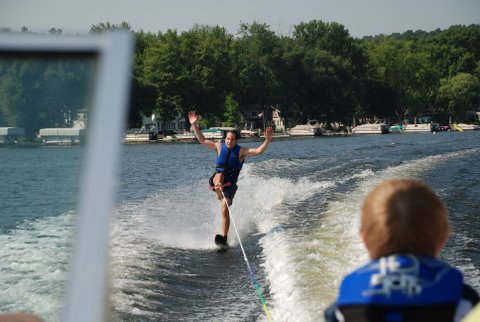 A little trick-skiing by Uncle Romer…
Lunch at the world-famous Zingerman's Deli in Ann Arbor.
(And a 4am trip to the airport this morning to get the Running Man off to Manhattan.)
What are your summer days like??

Share this post
You might like...
Category: Activities, Toys and Gift Ideas
72 Comments »
Lynsi

on July 12, 2011 11:54 pm

This does look really cool.

---

Lynsi

on July 12, 2011 11:55 pm

Also a fb fan.

---

Rebecca S.

on July 13, 2011 11:14 am

Thanks for the contest.

---

Rebecca S.

on July 13, 2011 11:14 am

I'm a fan on Facebook, which kindly reminds me to check out the blog itself.

---

Rebecca S.

on July 13, 2011 11:15 am

I subscribe via RSS

---

Heather C

on July 13, 2011 2:33 pm

My nephew is home schooled and his favorite subject is science! He would love this!

---

Heather C

on July 13, 2011 2:34 pm

I subscribe to you VIA RSS

---

Rachel C

on July 13, 2011 10:28 pm

My daughter would have a great time with this!

---

Rachel C

on July 13, 2011 10:29 pm

email subscriber

---

Pauline Milner

on July 14, 2011 3:56 am

The Geosafari Talking Electron Microscope would be a perfect gift for my Niece. She is constantly wondering what things look like inside. I can see her putting everything she finds under the microscope to see what makes it tick!

She also loves presents from her Aunt!

Thanks for offering this amazing giveaway. ~Pauline

---

Pauline Milner

on July 14, 2011 3:57 am

I am subscribed to receive your emails using dod@rogers.com.

---

Pauline Milner

on July 14, 2011 3:57 am

I am a fan of yours on Facebook.

My Facebook ID is Pauline Milner Pike.

---

Colleen Gallagher

on July 16, 2011 5:20 pm

How fun!!

---

alison

on July 17, 2011 12:33 am

i want this!

---

alison

on July 17, 2011 12:34 am

email subscriber

---

alison

on July 17, 2011 12:34 am

emailed 5 friends about this giveaway

---

alison

on July 17, 2011 12:34 am

like the good stuff guide on fb @ alison sheardy czischke

---

christine

on July 19, 2011 3:25 pm

fun

---

Kendra Kirk

on July 19, 2011 3:36 pm

This looks awesome!

---

Susan

on July 19, 2011 4:08 pm

This looks great!!

---

Susan

on July 19, 2011 4:08 pm

FB fan

---

Joan Huhn

on July 19, 2011 4:58 pm

The preschool would love this.

---
Leave Us Some Comment-Love