December 11, 2013

Written by Marykate O'Malley, mother of three wonderful children, Gladwyne, PA 
Calling the preschool set! Gear up for snow days and some necessary down time during the frenzied fun of the holiday season with a PBS holiday movie collection. TWO lucky winners will receive a set of Caillou's "Holiday Favorites", Caillou's "Let's Go Sledding", Dinosaur "Train Dinosaur's in the Snow", Peep and the Big Wide World "Seasons of Adventure" AND Super Why's "Twas the Night Before Christmas"!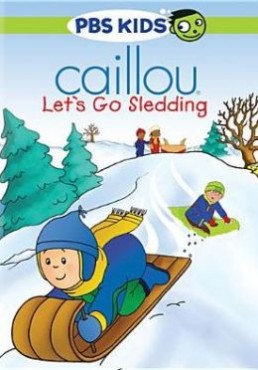 TWO lucky, lucky winners can win a PBS movie set simply by leaving a comment by Friday December 13th. We'll choose the winner using Random.org and announce it on Saturday December 14th!
 GIVEAWAY INSTRUCTIONS….
Because we just LOVE comments, here's how to gain extra entries (please leave them as separate entries):
1. Do you subscribe by email or RSS to The Good Stuff Guide? We love our subscribers, so you get an extra entry. Wahoo!
2. Email 5 of your friends about The Good Stuff Guide and tell them what a rockin' website this is. We'd love to have them join us!
3. "Like" The Good Stuff Guide on Facebook and receive the latest news. (We LIKE you too!)
4. "Share" this post from The Good Stuff Guide on your Facebook wall by clicking 'Share' under our Facebook posts with links to The Good Stuff Guide site.
5. "Pin" any of The Good Stuff Guide's photos to one of your pinterest boards!
6. Follow @goodstuffguide on twitter and tweet this article with the following the hashtags #GSGgiveaway
(Feel free to do them all – that's a total of 6 entries! Are you feeling lucky?!)
Good Luck!
Share this post
You might like...
Category: For Kids, Holidays, Random and Fun, Toys and Gift Ideas
33 Comments »
sara

on December 11, 2013 10:38 pm

My girls just love all these shows. PBS is their favorite.

---

sara

on December 11, 2013 10:40 pm

subscriber rss

---

sara

on December 11, 2013 10:41 pm

follow on twitter and tweet https://twitter.com/SaraMama/status/410977581442531329

---

sara

on December 11, 2013 10:42 pm

liked on FB
sara peterson davis

---

sara

on December 11, 2013 10:47 pm

pinned on pinterest http://www.pinterest.com/pin/277112183295686332/

---

Anne Schenendorf

on December 12, 2013 6:45 am

PBS is the best!!! I was just searching the dvr for Cailou Holiday yesterday. Fingers crossed!

---

Krista

on December 12, 2013 8:21 am

I would LOVE to receive these and give them to my pediatric patient. He is non-verbal and non-ambulatory, so he loves watching Caillou and other shows. He would love these!

---

Jules Greenaway

on December 12, 2013 8:31 am

We LOVE PBS!! My son is obsessed w/Dinosaur Train & Super Why is helping w/the reading process!!

---

Jules Greenaway

on December 12, 2013 8:32 am

I'm an email subscriber!! Whoopee….

---

Jules Greenaway

on December 12, 2013 8:32 am

And I'm gonna like you right now on FB!!

---

Nicola

on December 12, 2013 9:56 am

My 2 year old is Caillou crazy! I won't share the crazy number of episodes we have on the DVR. 😉

njfoley at sbcglobal dot net

---

Nicola

on December 12, 2013 9:57 am

I'm an email subscriber.

njfoley at sbcglobal dot net

---

Nicola

on December 12, 2013 9:59 am

I like you on facebook.

njfoley at sbcglobal dot net

---

Nicola

on December 12, 2013 10:03 am

I emailed 5 friends.

njfoley at sbcglobal dot net

---

Nicola

on December 12, 2013 10:03 am

I shared on FB.

njfoley at sbcglobal dot net

---

Jackie

on December 12, 2013 11:09 am

My daughter, son-in-law and two young boys just moved to Kentucky from Arizona. They sure could use this movie set for those cold winter days when they are forced to be inside!

---

Jackie

on December 12, 2013 11:10 am

I'm an email subcriber.

---

Solducky

on December 12, 2013 7:31 pm

I love PBS! My girls do too.

---

Solducky

on December 12, 2013 7:31 pm

I like you on FB as sarah solducky

---

Solducky

on December 12, 2013 7:33 pm

I am an email subscriber as well.

---

Jessica Crump

on December 12, 2013 10:26 pm

I love the good stuff guide on facebook

---

Jessica Crump

on December 12, 2013 10:26 pm

I'm an email subscriber

---

Jessica Crump

on December 12, 2013 10:26 pm

I emailed 5 friends about the giveaway

---

Jessica Crump

on December 12, 2013 10:27 pm

I shared on facebook

---

Jessica Crump

on December 12, 2013 10:27 pm

This would make our car trip 12 hours for the holidays much more enjoyable.

---

Rachel C

on December 13, 2013 12:10 am

My kids would love these shows, especially Caillou.

---

Rachel C

on December 13, 2013 12:13 am

email subscriber

---

nannypanpan

on December 13, 2013 7:23 am

my son loves super why

---

nannypanpan

on December 13, 2013 7:24 am

email
nannypanpan@gmail.com

---

Julia C.

on December 13, 2013 10:02 pm

We love PBS at our house. It's our go-to screen time.

---

Julia C.

on December 13, 2013 10:02 pm

Liked on Facebook!

---

Julia C.

on December 13, 2013 10:03 pm

Pinned on Pinterest!

---

Andrina G

on December 14, 2013 10:21 pm

I subscribed via email.

---
Leave Us Some Comment-Love