June 20, 2011
A happy Monday to YOU!
I hope you had a wonderful Father's Day!  We spent a little time at the beach before the Running Man caught a flight overseas for work.
Drat work.
Anyhoo, today's giveaway is a huge hit with the adorables.
Meet the GeoSafari Tuff Scope: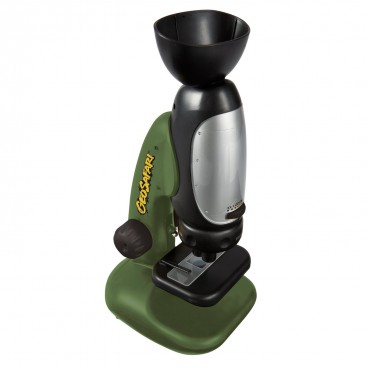 I can think of nothing better to study the outdoors ramblings of your adorable than this Tuff Scope.  This scope features magnification up to 400x, and a removable scope for "on-the-road" viewing.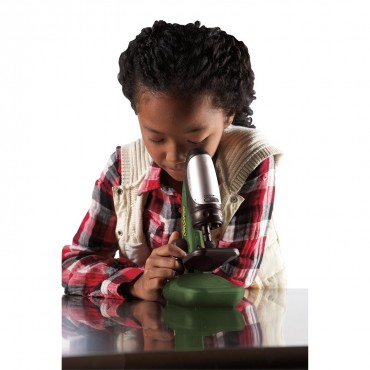 A winner!
Giveaway
One lucky, lucky winner can win a GeoSafari Tuff Scope ($40) simply by leaving a comment by Friday, June 24th.  I'll choose the winner using Random.org and announce it on Saturday.
Because I just LOVE comments, here's how to gain extra entries (please leave them as separate entries):
1. Do you subscribe by email or RSS to The Good Stuff Guide? I love my subscribers, so you get an extra entry. Wahoo!
2. Email 5 of your friends about The Good Stuff Guide and tell them what a rockin' website this is. We'd love to have them join us!
3. "Like" The Good Stuff Guide on Facebook and receive the latest news and your chance at additional giveaways. (I LIKE you too!)
4. "Share" any recent post from The Good Stuff Guide on your Facebook wall by clicking 'Share' under our Facebook posts with links to The Good Stuff Guide site.  This makes a visit to our site just a click away for all your Facebook friends – the more the merrier…
(Feel free to do them all – that's a total of 5 entries!)
Good luck!
You still have 1 more day to get in on all the Father's Day Week of Giveaways!!

Share this post
You might like...
Category: Activities, Toys and Gift Ideas
68 Comments »
Jessica Crump

on June 21, 2011 9:46 am

Facebook fan

---

Jessica Crump

on June 21, 2011 9:48 am

sharing a post on facebook

---

Jessica Crump

on June 21, 2011 9:49 am

Emailing 5 teacher friends they would love this!

---

Laura

on June 21, 2011 10:17 am

MY DAUGHTER WOULD JUST LOVE THIS!!!

---

Laura

on June 21, 2011 10:18 am

I am an email subscriber

---

Laura

on June 21, 2011 10:18 am

Like YOU FB

L Wirth

---

gillette

on June 21, 2011 11:26 am

I want one for each of my grand-babies (when they are old enough)!

---

gillette

on June 21, 2011 11:26 am

I am an email subscriber – happily

---

on June 21, 2011 9:26 pm

My son was just talking the other day about how he'd like one of these…

---

on June 21, 2011 9:27 pm

I like The Good Stuff Guide on FB.

---

alison

on June 21, 2011 9:47 pm

would love to win

---

alison

on June 21, 2011 9:47 pm

email subscriber

---

alison

on June 21, 2011 9:48 pm

like the good stuff guide on fb @ alison sheardy czischke

---

alison

on June 21, 2011 9:49 pm

emailed 5 friends about this giveaway

---

Amy

on June 21, 2011 10:18 pm

My son would love this!

---

Gillian s

on June 22, 2011 10:02 am

My boys would love this!

---

Mimi

on June 23, 2011 11:33 am

Couldn't think of anything better for studying bugs at the cottage !

---

Mimi

on June 23, 2011 11:34 am

It gives kids a new look on the world.

---
Leave Us Some Comment-Love