July 10, 2013
We have made it to the cottage in Michigan, where our internet connection is iffy and a whole lotta fun awaits.
We had a BIG day on the lake yesterday….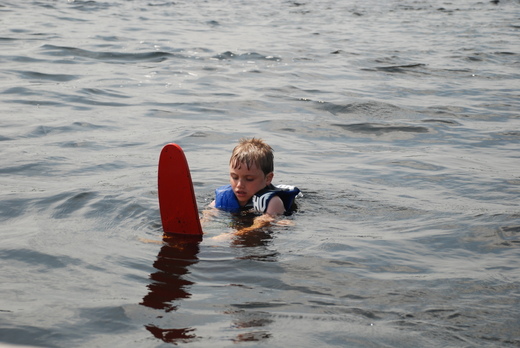 First, the elder adorable tried to get up on 1 ski.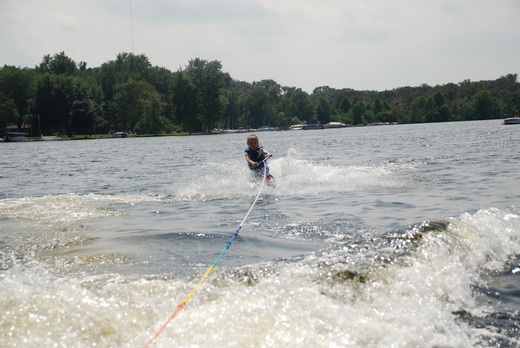 We're still not quite there…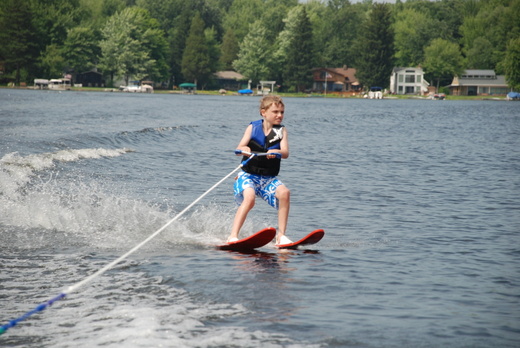 But he's comfy on 2 skis, so all is well.
And tomorrow is another day.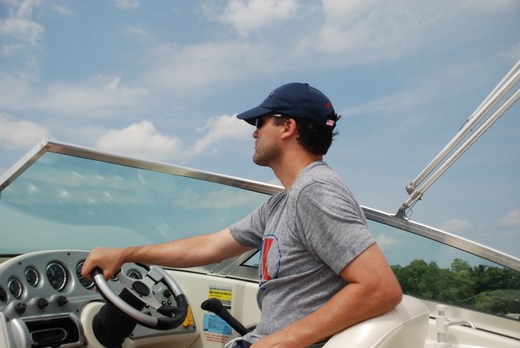 Love this man…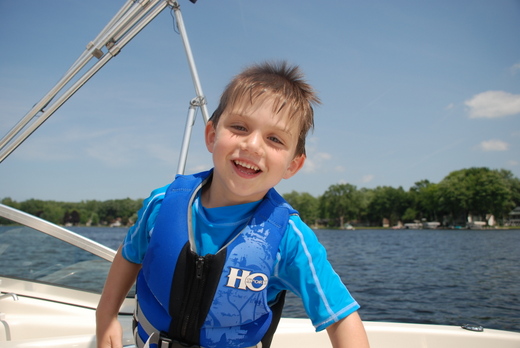 The big news has to do this guy, Boden.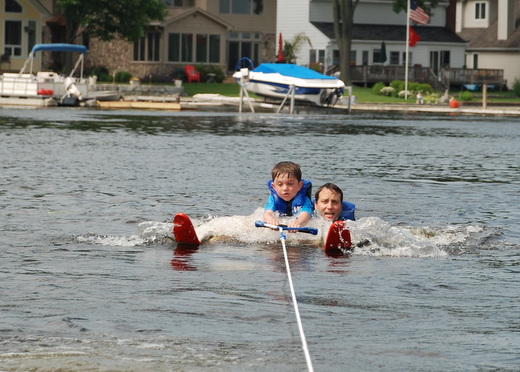 There's nothing as scary (for me) as seeing my baby tethered by a rope behind a big boat.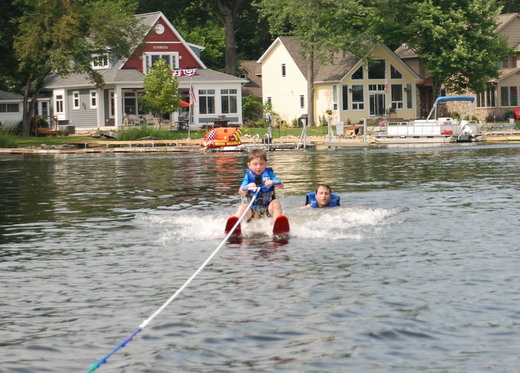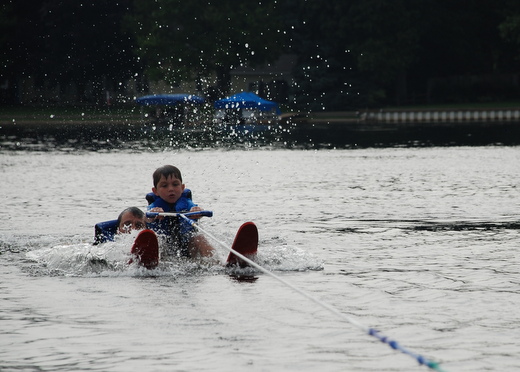 After loads of determined efforts, he (kinda) made it up.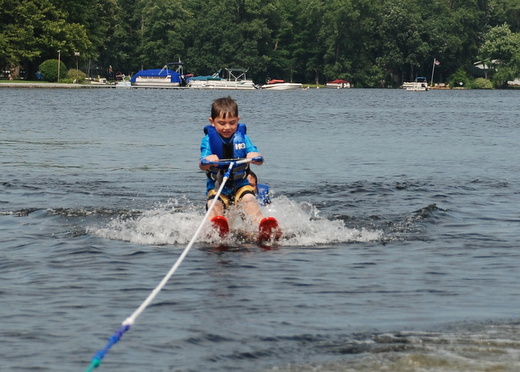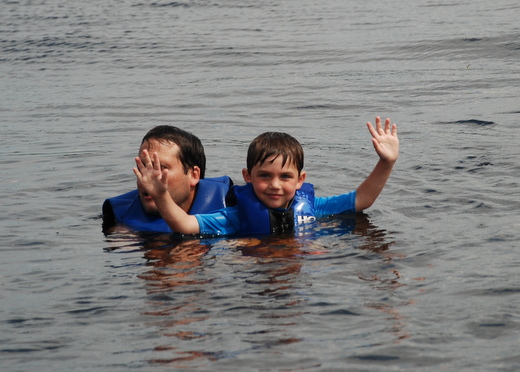 A little celebration!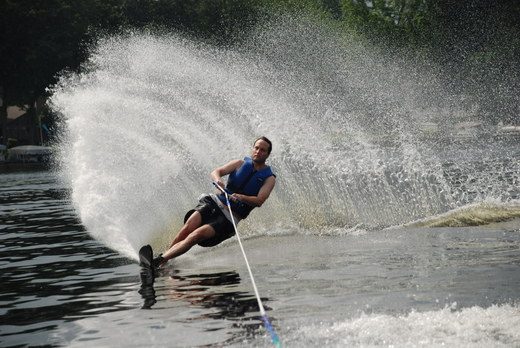 Then it was The Running Man's turn to show them how it's done.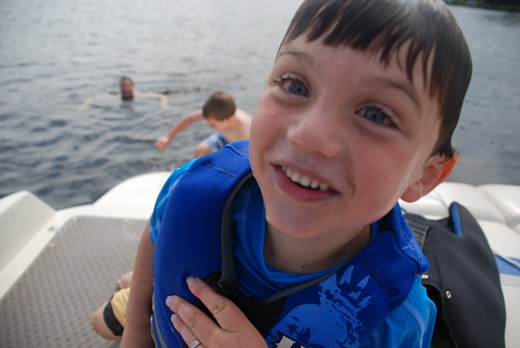 After depleting all the gas in the boat, we jumped and jumped off the back of the boat.
Then we looked to the east and saw a few questionable clouds.  Quickly, we unloaded the boat and got the cover on with only a few rumblings of thunder.
We made it into the house JUST (and only just) as it started raining cats and dogs.  Phew!
Luckily, there's tomorrow…

Share this post
You might like...
Category: Activities, Family Trippin'
No Comments »
No comments yet.
Leave Us Some Comment-Love