July 9, 2012
Written by Cathy Baker, lucky mom of two amazing girls, from Missouri
I do believe these hideaways may be too pretty and too cozy for the kiddos.  I definitely think these hideaway lofts are for mom! Unless of course your little adorable wanted to kick off their shoes and snuggle with you and a good book…then, maybe!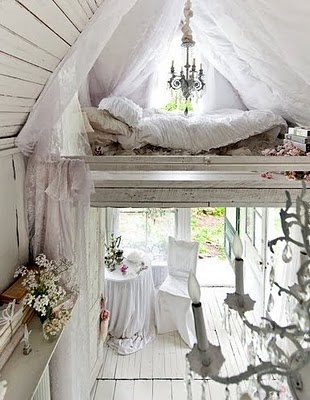 Found on Lovely Clusters Blog, this looks like something out of a fairy tale. I could definitely replenish in this space, all by myself, for a week!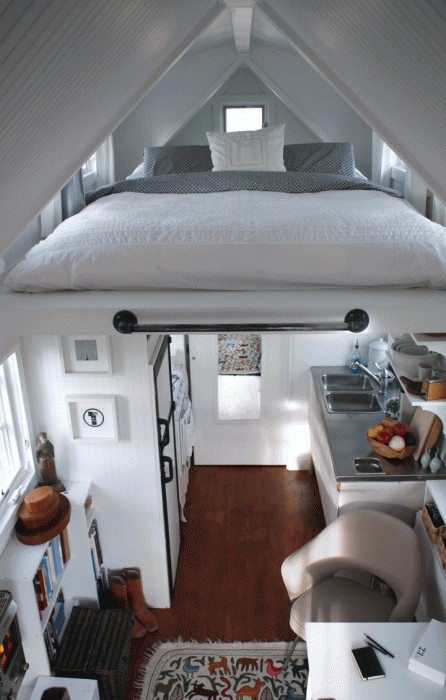 So simple, yet it looks so very cozy, love this space found at pinterest source, My Soul is the Sky. Of course my practical husband has to ask – how in the world do you get up there?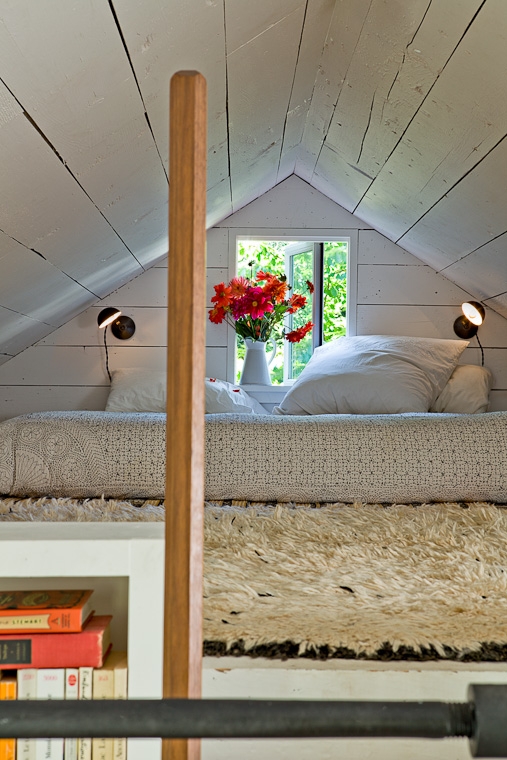 I love the window in this one – fresh flowers, fluffy rug and cozy mattress – with a bookshelf  right at the top of the stairs, so you can grab a book on your way up! Found at Lincoln Barbour, and looks to be inspired by Martha Stewart.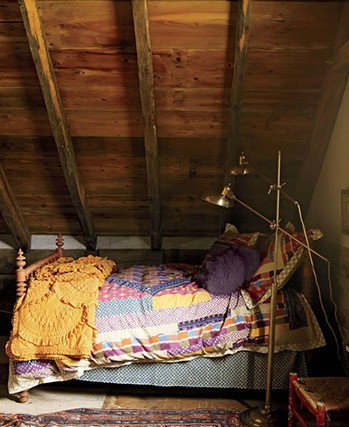 This place, at Her Library Adventures, feels so warm and inviting to me…give me a rainy day and I'd just want to snuggle up in that bed with a good book and stay there all day!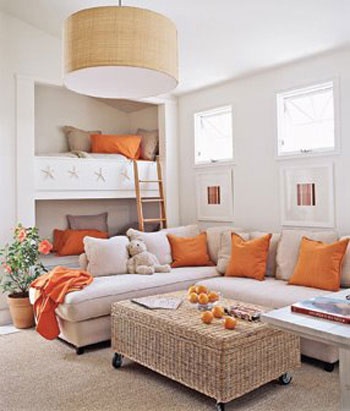 I love the look of this in your main living area. I so could see our family enjoying this space! I'd love to grab my laptop and write away in that nook up there! I also might add that I love the 'pop' of orange color against the neutral! Found at pinterest Source, Miss A Blog.
So who is actually lucky enough to have spaces like these? And do you think they'd let me come and stay for a week, all by my lucky self?!?

Share this post
You might like...
Category: For The Home, Momzone
Tags: Hideaway Lofts |
No Comments »
No comments yet.
Leave Us Some Comment-Love