July 27, 2010
Okay, let's pretend we aren't in a recession right now and we have time and financial resources.  Forget the zoo, let's see the real animals in their natural habitat.  To do that, we'll need to board a really long flight to Africa.  So join me on a pretend tour of the REAL Africa and if you'd like to make it a reality, you can do that too (see below).
Africa is magical.  Long ago before the adorables entered our lives, the Running Man and I made a special trip to the continent and it left me wanting MORE.  A lot more.  The landscape is simply stunning.
So join me for a photo tour…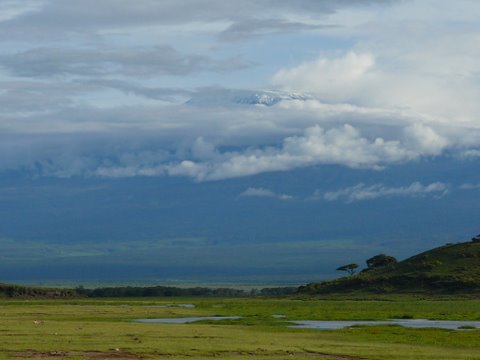 Mt. Kilamanjaro, Kenya – see it peeking up above the clouds?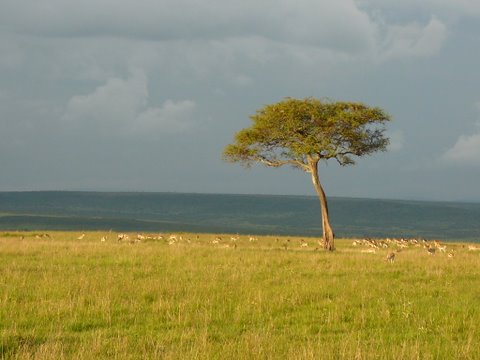 Plains of Serengeti with gazelles, Masai Mara, Kenya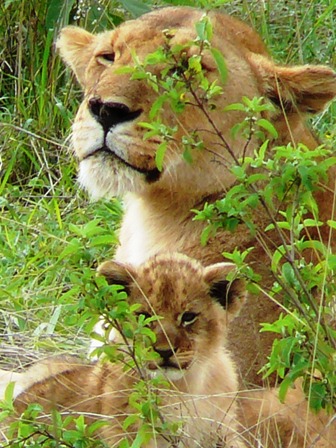 Lioness and Cub, Masai Mara, Kenya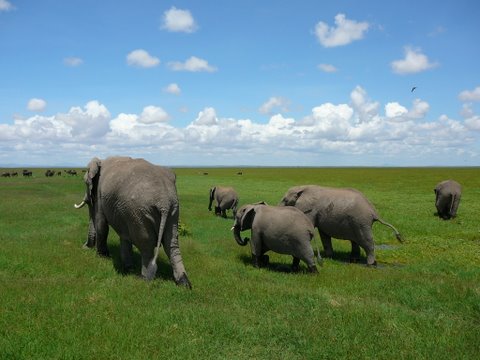 Famous Elephants of Amboseli Nat Park, Base of Mt. Kilomanjara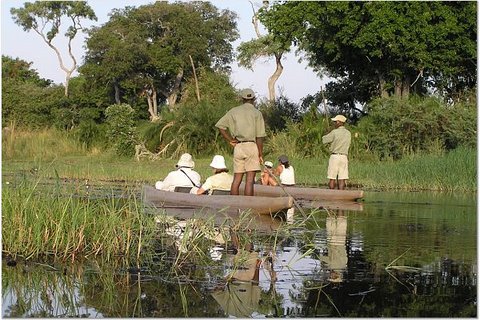 Mokoro Canoe, Botswana
Leopard asleep in tree, Botswana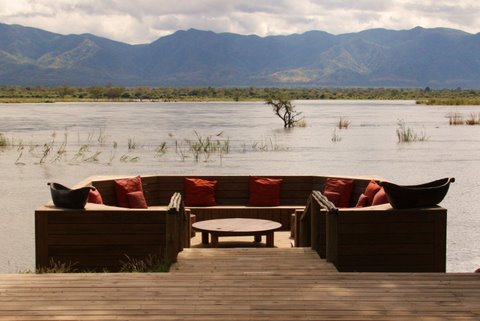 Deck at Ruckomechi Camp, Mana Pools National Park, Zimbabwe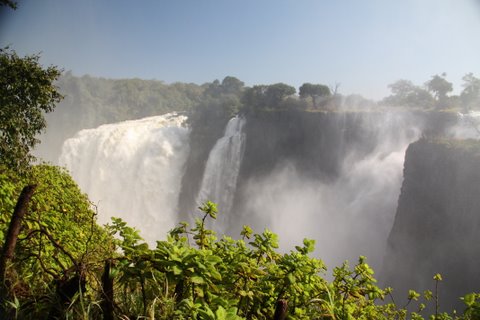 Victoria Falls, Front, Zimbabwe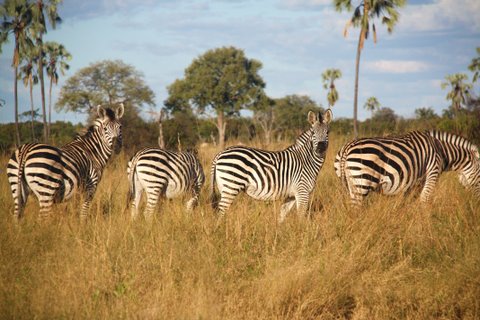 Zebra, Hwange National Park, Zimbabwe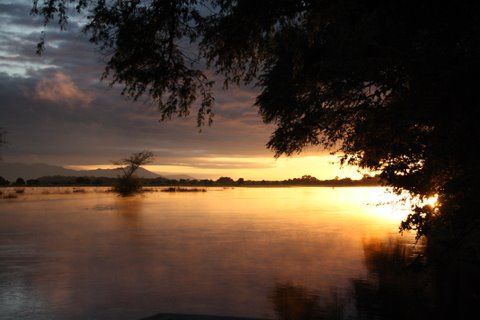 Sunset on Zambezi River, Ruckomechi Camp, Mana Pools National Park, Zimbabwe
Gorgeous, isn't it?
If you're ever interested in planning a trip, you can contact Hills of Africa Travel, which specializes in customized African safari tours, offering spectacular adventures with personalized service, guaranteed to provide you with the experience of a lifetime. Sandy Salle, CEO of Hills of Africa, is a native of Zimbabwe and is passionate about using her first-hand knowledge of Africa to create the trip of a lifetime for her clients. She currently resides in North Carolina with her husband and two small children, and she believes that the next best thing to living in Africa is sharing it with others.
Someday…
A Happy Anniversary to the Running Man today!  Celebrating 8 years of wedded bliss.

Share this post
You might like...
Category: Family Trippin'
Tags: Africa with kids, Hills of Africa |
11 Comments »
on July 27, 2010 7:39 am

Heidi, happy Anniversary to you. Thank you so much for featuring Africa in your blog today, I am tearing up seeing all these beautiful pictures of Africa. To all of you looking to travel to Africa, you will be delighted by the people, amazed at the sights, enchanted by the countries and in awe of all the beautiful animals. Africa will steal your hearts, it has mine!! Happy dreaming everyone.

---

on July 27, 2010 9:14 am

This is on our "Bucket List" ! Someday………

---

on July 27, 2010 9:24 am

Wow, gorgeous pictures!

---

on July 27, 2010 10:15 am

Sandy Salle is incredible, you will not be disappointed by using their services! An amazing company for a once in a lifetime experience! Happy Anniversary Heidi!

---

on July 27, 2010 10:26 am

Happy Anniversary to you Heidi!!! Thanks for publishing this — I wish I could hop a flight today.

---

on July 27, 2010 10:38 am

The leopard sleeping in the tree is my favorite image. It's magical to see such majestic creature in such a silly position–almost looks like something out of a cartoon! Africa is certainly on my list of places to go in the next few years. This post has reminded me that I need to get saving!

---

on July 27, 2010 11:00 am

I love these pictures – I could look at them all day. And HAPPY ANNIVERSARY!!!

---

on July 27, 2010 12:28 pm

Happy Anniversary!

---

on July 27, 2010 1:02 pm

Happy Anniversary!

---

on July 28, 2010 2:10 am

Great Blog Heidi, thank you for featuring Hwange National Park as one of the must see places in Africa. Zimbabwe is safer, more stable than it has been for 10 years and it is still is as beautiful as ever with abundant game. With our newly renovated camp you will not be disappointed, the value for money is hard to beat. "Life is not measured by the number of breaths we take but by the places and moments that take our breath away". We look forward to welcoming you and making your dream come true. Book through Hills of Africa and Sandy will be sure to look after all your needs!

---

Caryn

on August 5, 2010 12:18 am

I am way behind here…..but Happy Anniversary. I can't wait for my kids to be older so that we can go on safari.

---
Leave Us Some Comment-Love