June 16, 2015
Written by Marykate OMalley, mother of three wonderful children, Gladwyne, PA
A re-post. Going through backpacks, and the end of year piles of worksheets and projects that came home, and acknowledging this…
********************************
It is bedtime . We brushed teeth. We read stories. We put all 6 American Girls dolls into their pajamas and tucked them into bed. We selected the stuffed animal du jour to be tucked in with you. We picked out clothes for tomorrow. We said prayers. And then, "But wait Mom". I look at the clock and feel time building, feel the weight of it, and look back at you to see you lovingly lift a cardboard metallic green box in the shape of a star, a gift from a kind neighbor from a tag sale 2 summers ago, from your bookshelf. You slowly lift the lid and delicately place a paper heart into the box along side a plastic pink ring and purple pen with a feathered plume – with the care of a surgeon during open heart surgery, the scientist lifting out from under the microscope the miraculous cure held between 2 thin planes of glass, the artist cupping and holding in his hands the marvel of the completed Faberge egg. "I need to put this with my special things" you say slowly, as slowly and deliberately as the item is placed.
And then all the little piles and items stashed in drawers, piled on your desk, in the basket by your bed come into laser sharp focus. The items I fantasize about taking a large trash bag to but wouldn't dare; I at least know this much. There are plastic wishing stars from Disney and "proud paws' from school, a valentine from last year, a card from your 5th birthday, a rubber cat erasure and sunshine yellow smiley face ring. Stationary with peace signs and rainbows, a locket from your best friend. Photographs and stories started and started and started but never finished. Doll brushes and barbie shoes, dentist treasure chest treasures. A plastic slinky and empty gift card from the ice cream shop.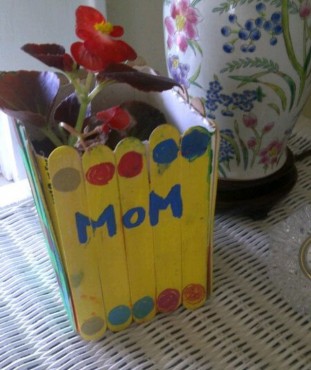 Rocks with shimmer and a piece of asphalt found last summer at the beach – noted for its magnificence of not being a shell. Coral, conch shells, sea glass, and "magic rocks" from nature camp, acorns, a walnut shell. Baseball cards and ticket stubs, a Disney fast pass and birthday invitations, Lego pieces and rubber bands. Soccer trophies and baseball trophies, basketball trophies with gilded men standing upon a ball like some Greek god balanced upon the world. Pocket change and my old wallet stashed with tooth fairy loot and $2 bills from Grandmom.
The sunglasses from your preschool graduation, a photograph of you and your best friend at 3 on the swings – round cheeks and deep pensive eyes. A copper bike from an art class, a picture from a friend with your name in bubble letters across the top, friendship bracelets and a poem I wrote you on your 9th birthday. A lei from the summer camp luau,  nail polish from a birthday party, a heart stamp and small flag from last year's July 4th parade, a reading pillow from second grade and first communion card.
A Popsicle stick flower pot, a drawling of the 2 of us, a ceramic heart. Paper turkeys and hand print everything. Homemade Christmas decorations and Mothers Day poems. Paper flowers and painted coffee mugs. Hot pot holders and crayon pictures, poems and notes. Hair from your first hair cuts, hospital footprints of tiny baby feet and drama club play bills, class party invitations. Birthday party invitation and wooden frames painted and adorned with tiny pom poms and glitter glue. Baby clothes and photographs, baby books, and scrapbooks and note books scratched with the "mouth of babes" moments trying to capture it all. On display, taped to the fridge, placed in storage under my bed, stored in the attic, and on shelves in my closet.
Hoarders. Hoarding childhood. Hoarding memories. Hoarding love.
Share this post
You might like...
Category: Brilliant, Disney, For Moms, For The Home, Kid Bedrooms, Mission Control, Momzone, Organizing, Photography, Random and Fun
7 Comments »
on February 4, 2014 5:57 am

So sweet. Thanks for the reminder. I have a hoarder too. Yes, she's hoarding memories. And I may or may not have moved several boxes of letters from my childhood 9 times thru my adult years. Hoarding memories.

---

on February 4, 2014 5:59 am

I was reminded of this article I wrote. I really need to get her this lamp. http://www.thegoodstuffguide.com/pocket-treasures/

---

Anne Schenendorf

on February 4, 2014 6:53 am

You have all hoarded my heart- filled with memories of these moments. It fills my heart to remember. Evidence of love. Love this!!!! Love you!!!! Hug the munchkins for me! Xxxooo

---

Marykate

on February 4, 2014 7:36 am

thanks Annie! it reminds me of the book the littlest angel – Granny used to read it. Children's treasures are so sweet and I just have to remember that and use a lot of cute baskets to disguise!
Cathy – what a cute lamp – my son would love this. I am picturing his rock collection – yes we have one of those

---

Tom O'Malley

on February 4, 2014 8:11 pm

Wow Kate!! That is one of the most descriptive, well written, perfectly nostalgic articles that I have read in a long while & I read a lot.

You should submit this article to something, a magazine, a writing contest, something…..

I know I am biased but seriously – great stuff!! I have read a lot of your articles on here and they just keep getting better. You have always just had a way with words. I know she is biased too but I know Anne definitely agrees with me on this.

---

Heidi Farmer

on February 4, 2014 9:11 pm

Love, love, love this!

---

Marykate

on February 4, 2014 9:31 pm

Awwww thanks Tom!!!!! Seriously – that means so much. It really really does. Love you twinny!

---
Leave Us Some Comment-Love