June 14, 2013
Happy Home Tour Friday!
Today, we're headed to Hollywood Hills, CA.  Nestled in the Santa Monica mountains, this neighborhood is just 7 square miles of hills.
I love the old 1920's and 30's cottages that have been renovated to embrace that laid-back California lifestyle.
And I found one to share with you…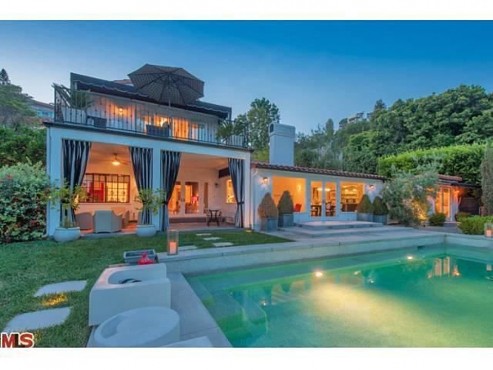 Built in 1927 (ha!  I wrote the above before – scout's honor – checking the build date of this.  I nailed it!), this home is funky, yet classic.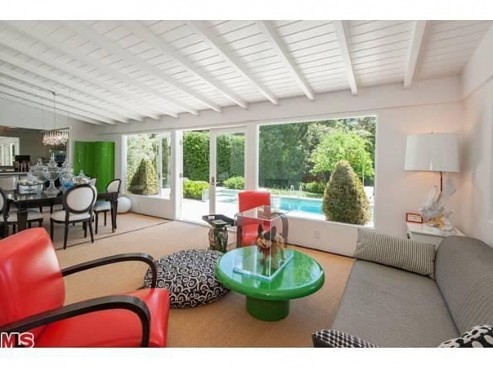 The painted slat-style ceiling, splashy bursts of color, and glossy surfaces indicate this California style.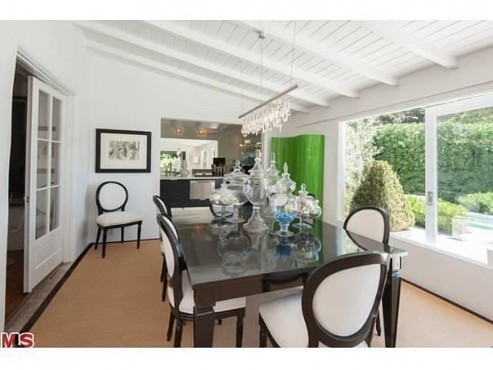 Here's the traditional style coming through.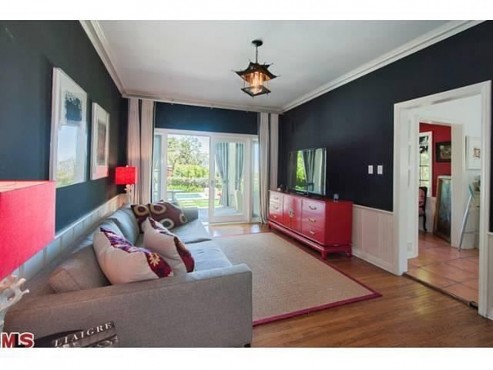 Love the red accents with the black walls.  The waist-high white molding and white fabric panels prevent this room from being dark.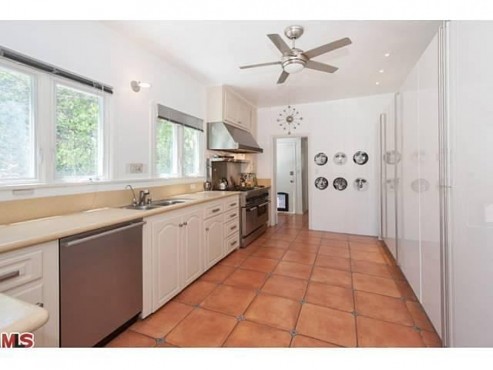 Frankly, I'd lose the Spanish floor here in favor of a more modern look (painted? dark wood?).  Kinda wish I could see inside all that storage along the right wall.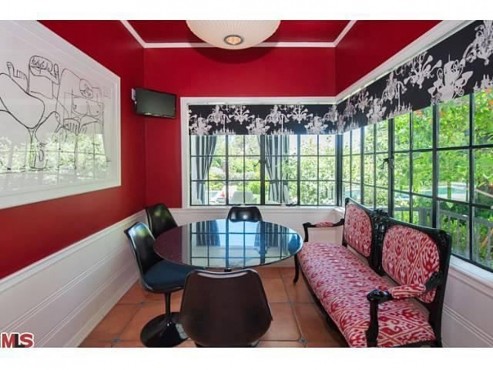 This eating nook with its ultra-modern art really works.   Really like this room.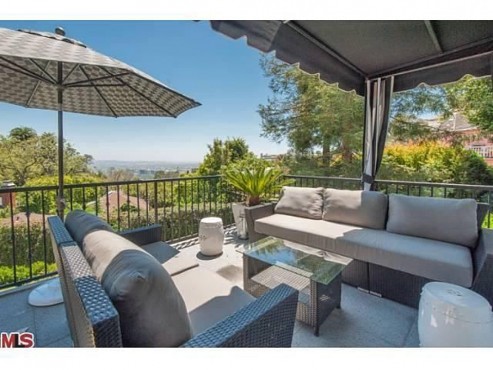 Now the outdoor oasis areas are really going to wow you.
This is #1.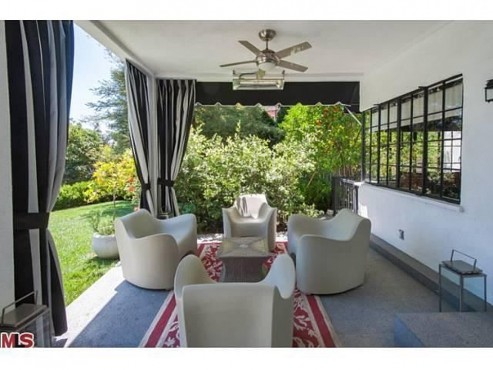 #2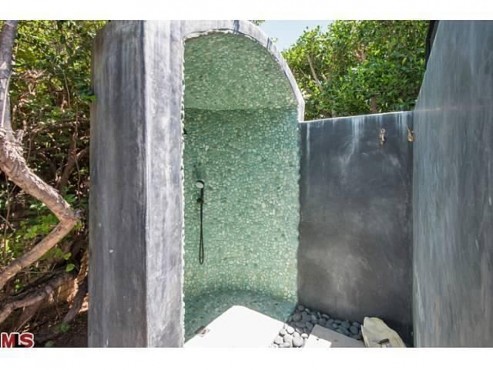 #3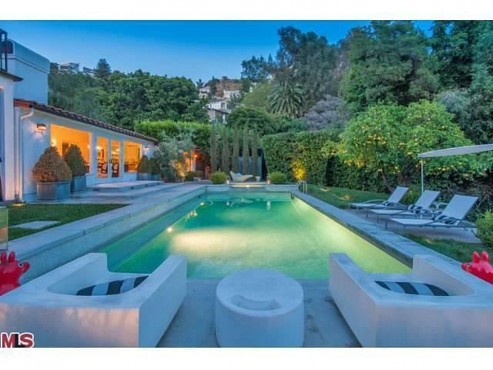 #4 (ka-bam!)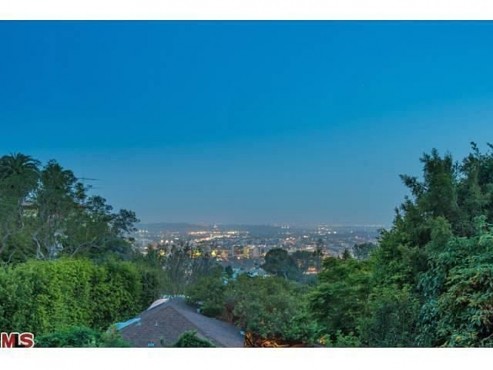 All with a view.  (Sigh)
Listed by Coldwell Banker for $2,999,000. (sorry, I just can't seem to get out of the millions….)

Share this post
You might like...
Category: Home Tours
1 Comment »
Marykate

on June 15, 2013 9:07 am

Heidi I love house tour Fridays – felt like I had to share that with you. What is on the coffee table in the living room? I love love love the cottage feel. The outdoor spaces are amazing – the shower like a little grotto. I think the kitchen is a work in progress – what it feels like to me. The pops of color and so fun and love the old and new.

---
Leave Us Some Comment-Love