December 23, 2011
As we wind on down towards Christmas, I hope you get the chance to spend a significant amount of time with your family.
I was thinking family when I chose today's home…
And with that, we're off to Colorado to get a look at a happy, happy family home.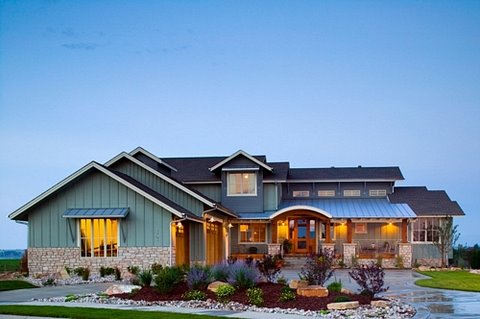 I just love the look of this house.  Sleek and modern, but also classic and traditional elements as well.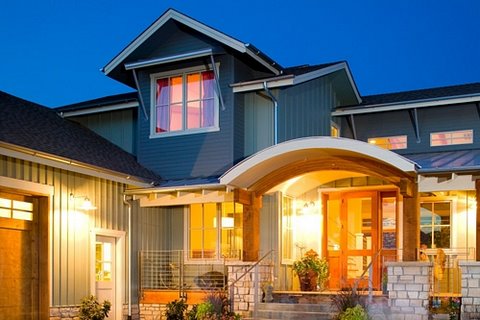 And all that golden light to welcome us.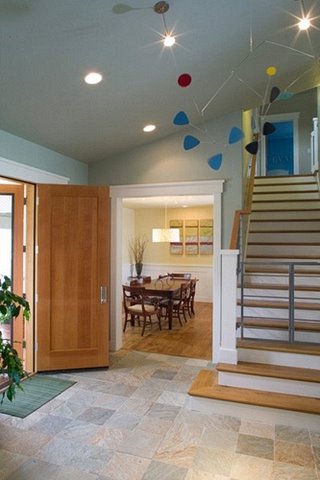 Check out the funky colorful art hanging in the entryway.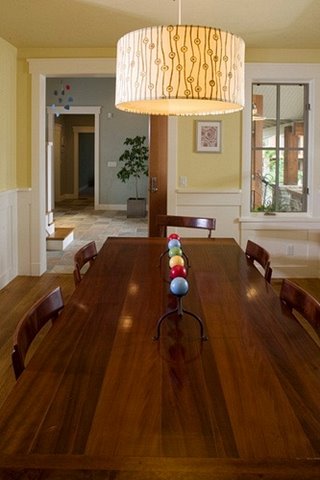 These candles signify the color palette of the entire home.  And I love the yellow on the walls.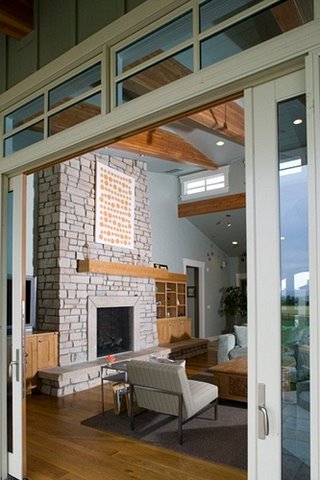 The great room opens directly onto the deck.  Love the tall ceilings with the open beams, the colors, the retro look.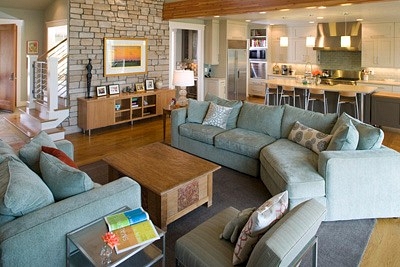 And of course, my favorite (well 2 favorites): 1) the room is completely open to the kitchen, and 2) I love a big comfy sectional.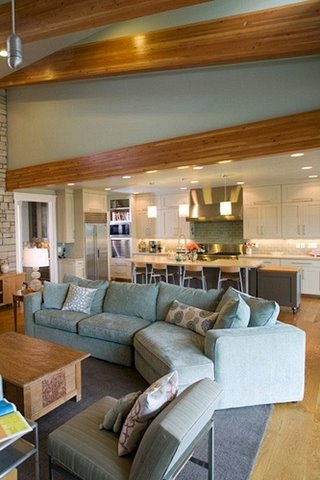 Here's another look…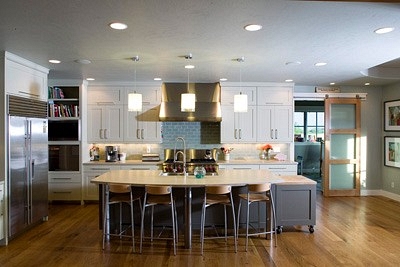 Now get a load of this kitchen.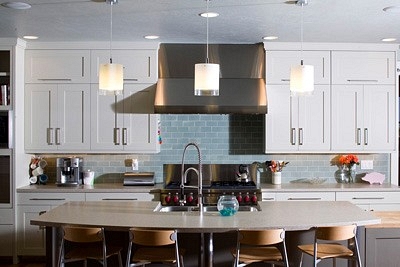 Here's a closer look.  The uniform color palette repeated throughout the home ties it all together.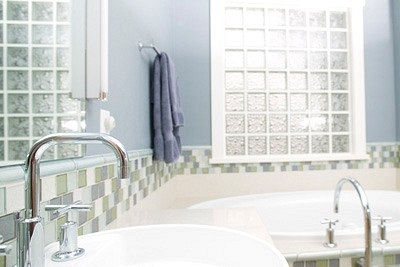 Gorgeous bathroom…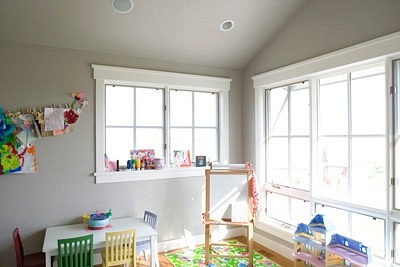 And a very happy playroom!
I love the easel, but I'm also jealous of all that wide open space out the window.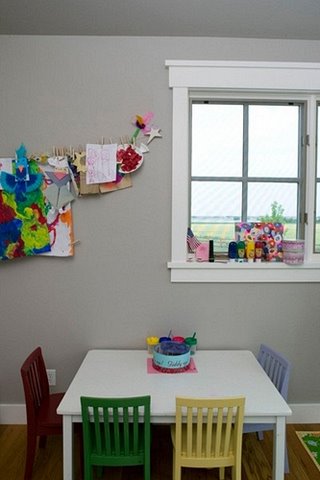 Look at all the creating that has occurred at this table!
I just love how this home functions for its family.  The floor plan of large open rooms provides family togetherness, but also meets every family member's needs.  I'm sold!
Special thanks to Jon Rentfrow, of Rentfrow Design, for the amazing tour.  Jon was the Home Designer on the project.  The home was built by Brannen Homes, custom home builders in Northern Colorado.
Thank you also to Warren Diggles Photography for the use of his stunning photos.

Share this post
You might like...
Category: Home Tours
Tags: Home Tours |
6 Comments »
on December 23, 2011 5:05 am

This is really a beautiful home!!

---

on December 23, 2011 5:41 am

Gorgeous!

---

on December 23, 2011 6:26 am

What a beautiful home. I especially like the kitchen.

---

Kim B.

on December 23, 2011 8:17 am

Beautiful home. Love this style. I'm really starting to miss Colorado with it's designs full of rock and wood. Especially in this land of brick.

---

Alison

on December 23, 2011 8:21 am

Love it…very comfortable & cozy!

---

on December 23, 2011 3:54 pm

Love this home (and it's location)! I could move right in. 😉

---
Leave Us Some Comment-Love