January 17, 2014
Happy Home Tour Friday to you!  It's wet and dreary here, and I could use a little seaside escape.
Today we're headed to Marblehead, Massachusetts, which is a Sausalito-esq village just north of Boston, to see a gorgeous sea-inspired home.
So off we go…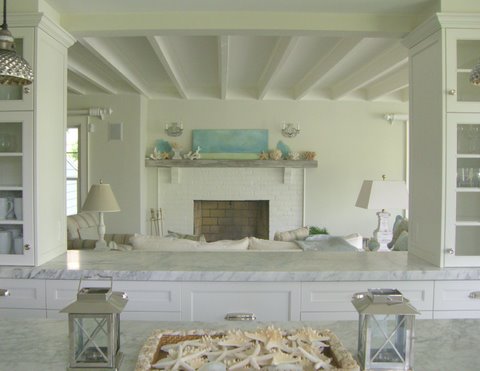 The living room, as seen from the kitchen, is bathed in white-washed elegance.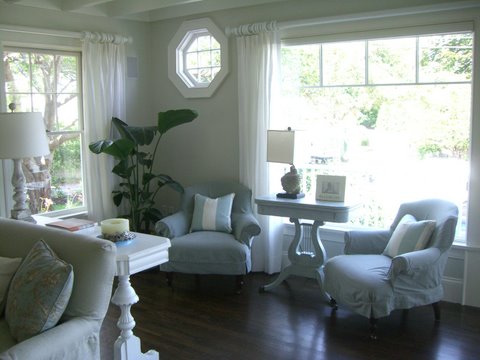 I love these chairs positioned next to the picture window.  I just imagine a blooming garden out there.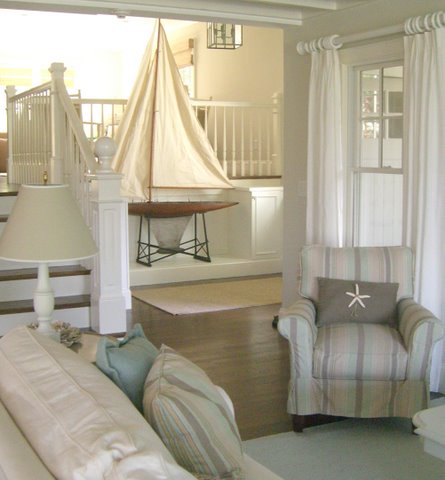 Love the giant sailboat model!  Though I fear my adorables would try to climb in…
The dining room directly off the kitchen is simple, simple and gorgeous.  Love the farmhouse table and chairs.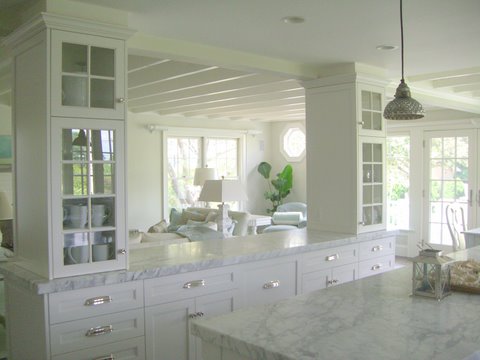 Here's a kitchen to drool over folks! Pristine is an adjective that comes to mind.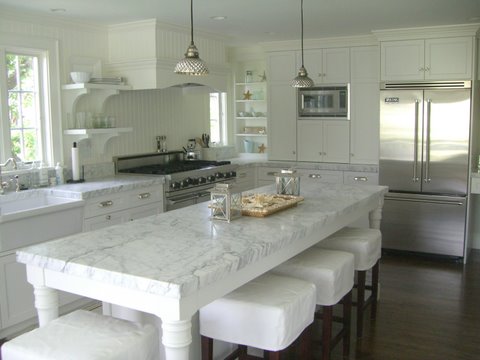 This center marble-topped island is killer.  It's where everyone will congregate come party-time.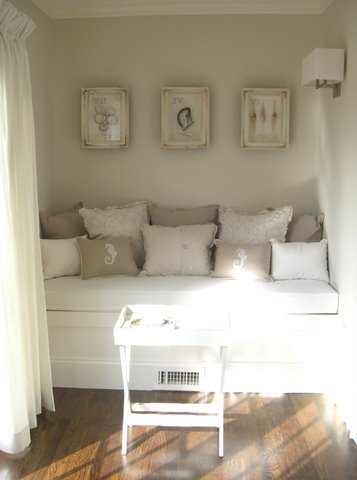 I love, love little nooks filled with window seats and pillows.  Just leave me in peace with some magazines and books (well, a girl can dream, can't she??).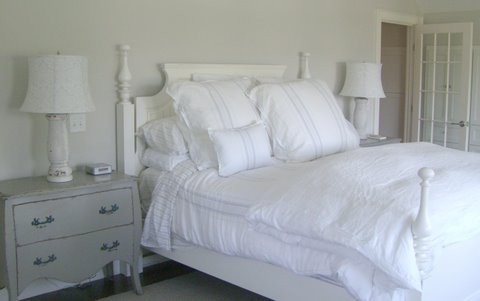 Sumptuous whites and cozy pillows.  It must be the drizzling rain right now weighing heavily, but I just want to dive in and not come out.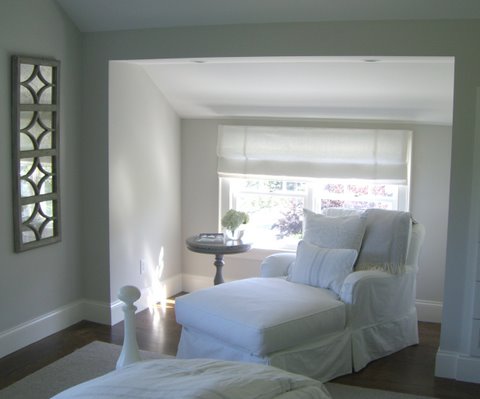 Another little nook to hide and read…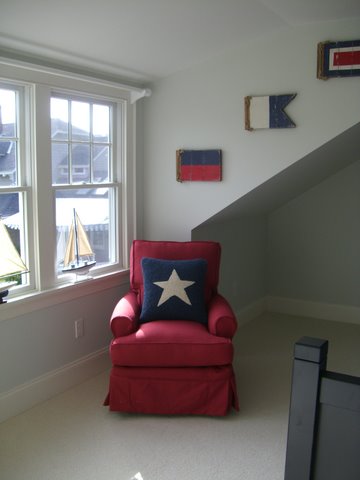 I love the sailing theme of this bedroom.  The painted wood flags are so cool.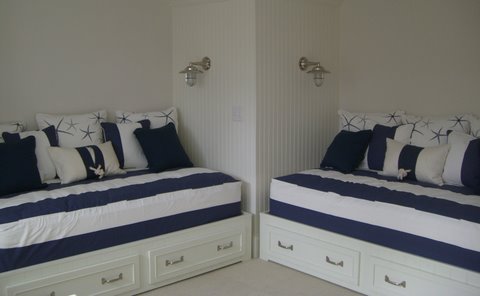 But nothing beats these built in daybeds – love the pillows and wainscoting!
Special thanks to Molly Frey Design, also of Marblehead, for this brilliant tour!  Molly was just named one of Traditional Home Magazine's 20 Young Designers To Watch.
The builder was Chris Castner, 781-706-4572.

Share this post
You might like...
Category: Home Tours
Tags: Home tour Friday, Marblehead Mass home |
8 Comments »
on February 26, 2010 9:30 am

I love this place. I need to take a vacation there! It looks so relaxing.

---

on February 26, 2010 10:01 am

Oh my! Beautiful Home! Makes me want to go to the Beach!

---

Jenny Hout

on February 26, 2010 11:26 am

Beautiful! I can only dream cause my adorable would have fingerprints all over everything in 3 seconds flat (and try to climb in that sailboat too!)

---

Heidi Farmer

on February 26, 2010 11:29 am

So funny! As I was writing it, I could just imagine my little guy's mischievous face as he took his chocolate-covered fingers over everything!

---

Melissa Stoddard

on February 26, 2010 11:43 am

This is my kind of house- Crisp, and Shabby Chic!! I was in Pottery Barn yesterday drooling, the theme there mimics this house ; )
Great one Heidi!

---

Ingmar

on February 26, 2010 3:06 pm

Oy.

---

Marykate

on January 17, 2014 8:56 pm

Love. White! And this house. I did white – I just re-slipcovered everything in greys and neutrals. Someday!!

---

Julie R.

on January 18, 2014 8:35 am

white all of that white – obviously not designed as a house for children. For me alone however, I'll take it.

---
Leave Us Some Comment-Love