April 10, 2012
This brilliant idea brought to you by Megan Pangborn, mom of 3, in Denver, CO!
Summer isn't even here yet and we still go through our fair share of sunscreen.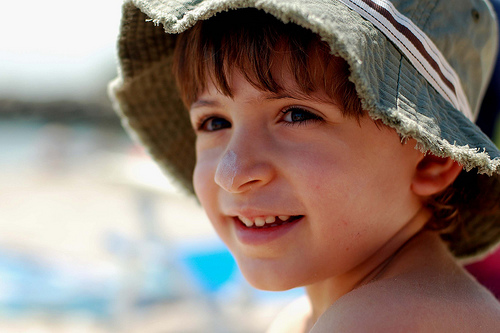 Although protecting my family from the sun is my biggest concern, I am also very concerned with the chemicals in the sunscreens (especially since many of us wear it every day.)
That is why I found this site very useful: EWG Sunscreen 2011 Here you can look up the sunscreen that you use and see how it scores on UVB and UVA protections, UVA/UVB balance, sunscreen stability and any health concerns they may have uncovered. There are quite a few sunscreens that rank well on the site.
I ended up landing on Vanicream after discussing with my dermatologist. You can usually find this in the pharmacist section of your local drugstore, not with the other sunscreen lotions.
What I love is that it's free of any additives including Dyes, Masking Fragrances, Parabens, Formaldehyde, Preservatives, Fragrance and Lanolin! It's nice to have something on your face that doesn't have any smell too.
What is your suncreen of choice?

Share this post
You might like...
3 Comments »
on April 10, 2012 11:09 am

Waiting to read what others have to say. I've always used baby sunscreen – the others sting too badly – but I'm looking for something with fewer additives and no fragrance. My skin has been really irritated for about 3 months now, so I'll be looking into Vanicream for the summer!

---

Heidi Farmer

on April 11, 2012 4:30 pm

I am so guilty of using whatever comes in bulk at Costco… but maybe I should rethink this…

---

Megan

on April 11, 2012 11:57 pm

I know! After looking at the research it's hard to not think about it. I just recently bought Banana Boat Natural Reflect that is 100% Naturally sourced with Zinc Oxide that goes on well. I still love Vanicream but this one is "Very Water Resistant" unlike Vanicream so I wanted to try it. As soon as the pools open up here we'll see how it holds up. On a side note for those who are interested, it is nice to not have any smell when you put sunscreen on under make-up for daily use. It makes me more diligent because I know I don't smell like I'm on the way to a pool when I'm just out and about.

---
Leave Us Some Comment-Love