July 15, 2016
Written by Marykate O'Malley, mother of three wonderful children, Gladwyne PA 
A repost from a couple of years ago for this aching broken world. We have forgotten who we belong to…. love is the only answer. 
***************************
I may be naive. I may be simplistic. I may not consider all the angles and complexities of the situation. Children are taught to carry guns and sent to war. Humans are traded like stocks of Apple in a cloud of unfathomable darkness. We have borders, and divides, and lines drawn up and down and over this great world which drive us farther and farther from each other, and farther and farther from our truth.
I don't know know how you heal a broken world. I don't know how you speak to a mother who lost her son, he couldn't breathe. Or how you console a parent whose child was killed because he went to school that day. Or tell the children their mother died, because she stopped for coffee. I don't know how you bury the dead, and begin to fathom the ocean of pain and despair. I don't know how you start to mend this aching planet.
But I know this much is true, we have forgotten where we come from, for we all come from love. We have forgotten who we belong to, for we belong to one another. We have forgotten that we are together, and not divided.
And if we speak and live and breathe the great fundamental law of kindness the center of this broken planet would begin to beat again. If we start with each other and not political agendas, and massive social organizations, our personal stances, and all the things that separate us. If we begin with love, if we begin with kindness, if we begin with one life at a time the great heart will be heard from the deep caverns of the earth, and new life will begin.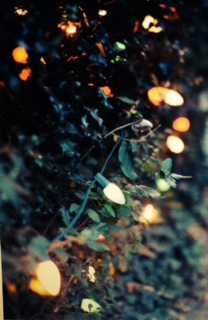 Photograph courtesy of Rachel McGinn photography 
A baby was born in Bethlehem. One glorious evergreen dots the barren landscape. All life has ceased, sleeping and hibernating, waiting for a more gentle climate and yet she remains, a testament to patient witness. And this aching broken world begins to heal from kindness, from compassion, from love.
Share this post
You might like...
Category: Random and Fun
Tags: gift, healing, love, peace |
3 Comments »
Anne Schenendorf

on December 18, 2014 3:14 pm

This is amazing MaryKate! It took my breathe away and made me cry. This is a beautiful place to start… Xxxooo

---

Cathy baker

on December 19, 2014 6:56 am

Beautiful, my friend!! Truth.

---

on August 2, 2016 3:50 pm

Nice article. Thanks for sharing!

---
Leave Us Some Comment-Love