September 5, 2012
Something very, very, very big happened recently.
Monumental.
Huge.
Gigantic.
(And I don't mean to gloat.)
I have 2 adorables in school full-time.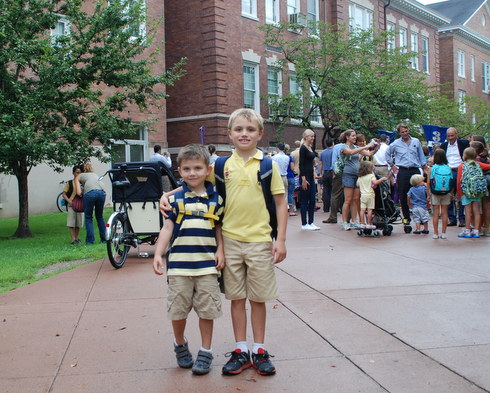 That is my 2nd grader (gasp!) and my full-day kindergartner.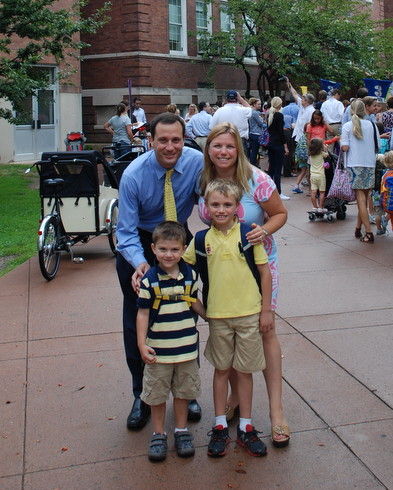 Team Farmer!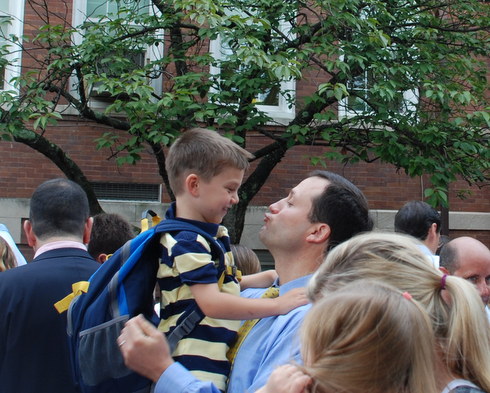 Luckily, our little adorable was so excited to enter school.  In the days preceeding, his chest would puff out when he talked about it.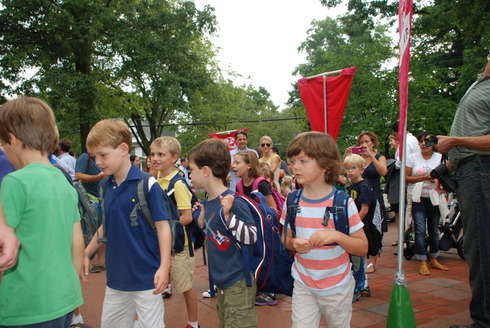 That's my elder adorable there in yellow.  This is a boy  in his element.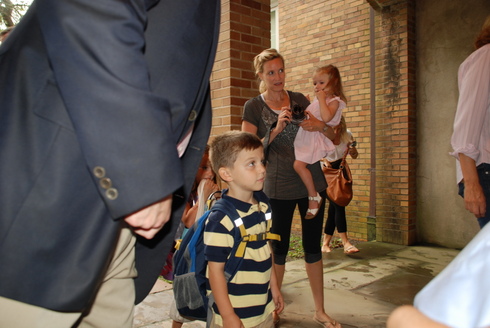 And me?  How am I doing?
Well, I couldn't possibly wipe the smile off my face.
8:30-3:15 all to myself???
That's just pure heaven.

Share this post
You might like...
Category: For Moms
6 Comments »
Marykate Wurster

on September 5, 2012 7:14 am

Way to go Bo!! And Sloan – we miss you guys!! XXOO

---

on September 5, 2012 10:05 am

Great photos!

---

Molly Maci

on September 5, 2012 7:09 pm

Congrats! Enjoy your time – make sure to have a little fun – not just work on house projects. Mani/Pedi's then lunch with a girlfriend helps the day fly by!

---

Julie R.

on September 5, 2012 8:47 pm

Congrats on making it Heidi.

---

Erika

on September 6, 2012 1:32 am

Lucky! Bo has grown up so much…both are adorable!

---

on September 13, 2012 4:58 pm

Jealous! Enjoy

---
Leave Us Some Comment-Love