September 24, 2013

Written by Marykate O'Malley, mother of three wonderful children, Gladwyne PA
It seems there is always commentary on the princesses.  There is "Cinderella Ate My Daughter" and the conversations on soccer sidelines and at birthday parties. And believe me – I get it. Do I really want my daughter's role models to be judged on their beauty and ability to woo princes or knights? Of course not, quite the opposite. And I understand the damsel in distress and needing to be rescued again, and again, and again (instead of rescuing themselves which is what true princesses do).  Maybe because my daughters are older and princess costumes are reserved for Halloween and an occasional playdate I have a different perspective than I did a few years ago. Now with a daughter approaching tween I fret about other messages and suddenly ladies, the princesses aren't looking that bad.
First starters, they all have impeccable manners. And in today's overtly aggressive world there is something to be said for blushing and showing a little discretion. And frankly, I am glad that they cover up a little. Well maybe not Jasmine but that is different. Take Cinderella, the classic, my favorite. In the original story it wasn't her great beauty that won over the prince but her kindness and great capacity for love. And then there is Merida – my youngest's favorite. I love her sass and individualism. When we were at Disney purchasing a Merida doll for the adoring fan the cashier asked my daughter if Merida was her favorite to which she replied a resounding, "yes!" He then said to me, "Merida is the most important princess because she teaches us that you don't need a prince to be happy". Well done Disney.
Belle is intelligent and questions the status quo. Rapunzel breaks out of an abusive relationship. And that poor Snow White is so sweet to the dwarfs. (And chased through the forest by someone who wants to kill her and bring her heart back to her evil stepmother (who thought of that? for kids?). Ariel is adventurous and courageous. And now I want to pause for a moment and pay homage to Sophia the First. There was a void in our viewing selection that we were unaware of until darling Sophia came along. She is kind and humble and I find paper fans stashed all over the house because of her. And that is a good thing.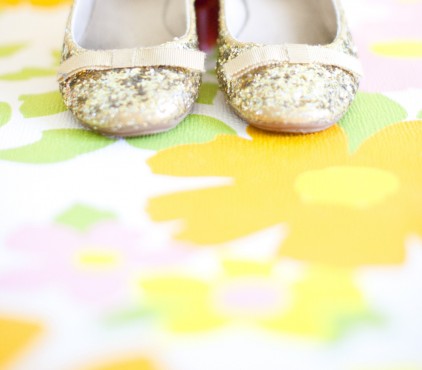 Photograph courtesy of Rachel McGinn photography
And so my princess concern is not the need to wear princess gowns as a part of a regular wardrobe and to be outfitted not by Gap or Old Navy but the Disney store (been there, done that). I have seen how costumes fade (and you do miss it). Then they graduate into the "peace signs and rainbows" phase. Pink is replaced by blue and eventually, even if they aren't super sporty girls, they all prefer athletic wear. Here is my complaint – what is going on with the Mother archetypes? Merida's is loving but misguided. Ariel's is not even mentioned. Snow White – also not present. And the poor stepmoms have it even worse. Cinderella's mom is deceased and seemed very kind (at least her father was devastated so I inferred that) but the again the stepmom prototype. Rapunzel's mother is maybe the best of the bunch – never giving up looking for her daughter BUT she is nonexistent in the story. She appears at the beginning. And at the end. Belle – no mother, Jasmine – the same. Disney, you nail it with Sophia – a kind, loving and present mother (although she doesn't get much air time).
So you are probably wondering where am I going with all of this (I am wondering the same). And why does she know so much about the Disney princesses (2 girly girls. okay maybe 3. me). And here is where I am going…. Kate Middleton. I am so glad she is a role model in a world craving examples of elegance and grace. Someone who is stylish and refined. I love what I read – that she has her shoes resoled and re-wears her clothes, she makes choices that are the best ones for her family in bringing up baby George. I adored Princess Diana, a true true princess who did so much good in the world.  Thank you Kate. I am so very glad you are out there for my girls. And you have a lovely mother, and stepmother who supports you. Maybe we just needed to look to "real life", as my daughters would say, this entire time.
***************************************
Okay Moms surely you have a take on the princesses. Everyone seems to. Or maybe you don't and you are just glad they are happily entertained for an hour with singing mice and balls – because there always has to be a dance involved.
Share this post
You might like...
Category: Board Books, Books, Brilliant Authors, For Kids, For Moms, Picture Books, Random and Fun
3 Comments »
on September 25, 2013 2:35 pm

I LOVE this article! There is much to love about princesses. And aren't we daughters of the King of Kings? I have LOVED the book "His Little Princess" by Sheri Rose Shepherd for my girls, you should check it out!

---

Anne Schenendorf

on September 25, 2013 3:16 pm

Love love love!!!! Even the comments- I can't wait to read that Cathy!!!! A girl among boys, I adore princesses and everything thing they stand for. I don't think most of them stood around waiting for a man. Cinderella, Pocahontas, and Ariel at least stood up for themselves and what they believed. 😉

---

Marykate

on September 25, 2013 5:23 pm

Cathy – ordering now!! Thank you!!
Anne – thanks!!

---
Leave Us Some Comment-Love