June 3, 2013

Written by Marykate O'Malley, mother of three wonderful children, Gladwyne, PA
I want to change gears for a minute and talk about Joy the Baker. I think she is awesome. And funny. And nice. And I feel like we are friends. I want to go on one of her adventures and ride bikes, and look at front doors and eat donuts. And take pictures and maybe have more donuts.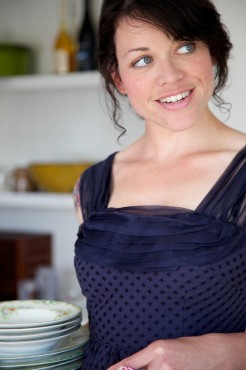 Meet Joy, my  blog crush
That is all. I follow her on twitter. She has wonderful linens, and plates, and uses mason jars. Lovely, mason jars. And makes fresh fruit drinks. And drinks them from mason jars. And talks about her parents. And friends. She responded to one of my comments once which made me happy.
Oh, and I love her name – Joy. And then – joy. I just realized another parallel – I am writing a blog – about a blog. Very deep – very, very deep.
Joy. Happiness. Happiness. Joy.
Share this post
You might like...
Category: Activities, Art, Board Books, Brilliant, Cookin', For Moms, For The Home, Girl Time, Kitchen, Kitchen Gadgets, Kitchen Pantry, Mission Control, Momzone, Nonfiction, Outdoor, Photography, Picture Books, Random and Fun, Wondermom Resources
No Comments »
No comments yet.
Leave Us Some Comment-Love