November 7, 2012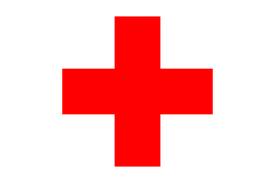 Written by Marykate Wurster, mother of three wonderful children, Gladwyne, PA
This time of year, with the themes of thanks and gratitude echoing throughout so much of November, I am more aware of teaching my children how to share what we have with others. I love the quote, "To whom much is given, much is expected"; and the meaning of that has evolved for me over the years. And the fundamental meaning, of sharing what we have with others, always remains.
My sister, a former inner city school teacher, has a very dedicated friend who every holiday season organizes a massive gift drive for her school and those most in need. She does an intake of families and the ages of their children and finds people to "adopt" them and purchase and wrap gifts. This is a working mother, who teaches in the Philadelphia public school system, with a family of her own. Her dedication is so moving to me that every year we select a family to help. I try to find one with children close in age to my own. My children love selecting clothing and toys for their assigned child. It remains of my most favorite holiday traditions.
I have always wanted to volunteer at a soup kitchen with my children for Thanksgiving but haven't been able to make that happen. I did try very hard last year but got nowhere. This year, I think I know my place. A soup kitchen where my Nana delivered and served meals for years. I am hoping I can bring my children to help although I am not sure of their policy on that. At the very least we can prepare a meal and deliver it there together.
And more recently in the wake of the destruction of Sandy, my children and I were talking about how so many lost so much. I asked them – so what do you think we could do to help them? And in their brilliance they replied – we can get them what they need. They decided to go through their clothes and share what they have. They also came up with the idea of raising money. I pushed on – great idea, how do we do that? They first thought of a lemonade sale but with the temperature plummeting realized that wouldn't be a big seller. They then came up with the idea of bake sale. And so emails were sent, phone calls made on a Friday evening and by Sunday, the operation was in full swing. They made posters with their friends reading "Kids Helping Kids – Bake Sale for the American Red Cross – Sandy victims". They baked, got out the play cash register and helped set up the sale. Their friends and neighbors showed with home made cookies, and brownies, breads and cupcakes, even home made doggie treats. A sweet little neighbor hand stamped and bagged every muffin she made with her mom with acorns and fall decor. And these kids raised $800, to the dollar, for the American Red Cross. I was amazed. And very, very moved by the compassion of these children.
The Kids Helping Kids bake sale was such a success it has me thinking about what else we can do. There is something to be said for channelling the energy and good will of children. The aspect that is most beautiful to me is how much these children want to make a difference and care so deeply. I am realizing something that teachers have known for a long time – if you can get children behind you, anything is possible.
Do you do any "kids helping kids" activities with your children? Who has some ideas to share about teaching our children how to help others?
Share this post
You might like...
Category: Activities, Art, Brilliant, Cookin', For Kids, For Moms, Fundraising, Girl Time, Holidays, Momzone, Random and Fun
4 Comments »
angela

on November 7, 2012 5:23 pm

Nice job, Marykate. Thanks for involving us.

Angela

---

Marykate Wurster

on November 7, 2012 5:52 pm

Angela – thank you!!! The doggie treats were a hot seller! Such a great idea. XO

---

Anne Schenendorf

on November 14, 2012 7:42 am

MaryKate, you have inspired me as always!!! Trisha is amazing and would love the help! I would love to make it home to help wrap gifts too! I can't stress how much these children in Philadelphia are in need in and are so grateful for the help. I have not taught there in five years(being in NY) yet the challenges these wonderful children face. Thank you for keeping them on the radar this season!

---

Anne Schenendorf

on November 14, 2012 7:44 am

Woops- typo. The challenges these wonderful children face still stay with me now…

---
Leave Us Some Comment-Love