September 15, 2014
Written by Marykate O'Malley, Aunt to an adorable one year old who just had the cutest party! 
One of his first words was Elmo, and with all that Elmo love of course my lovely sister in law and awesome brother had to throw him an Elmo party. I felt like I was walking through a Pinterest board called Elmo birthday. It was adorable. So adorable I had to share with all of you! And really, who doesn't love Elmo. You know he loves you!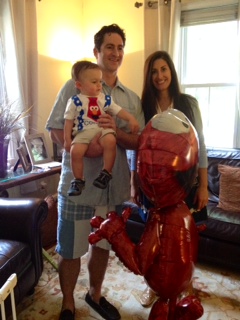 The decorations were centered around, of course, Elmo. I love the Connor Street. And the photograph was so that guests could write notes to the birthday boy. Eventually it could get framed. What a great way to treasure this special day. Elmo goody bags of course!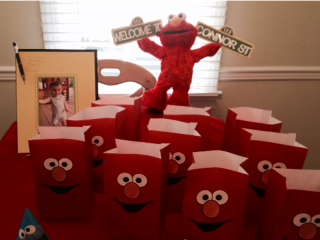 There was an Elmo pinata! Not the cute baby, that is the birthday boy, or the cute uncle. that is my brother.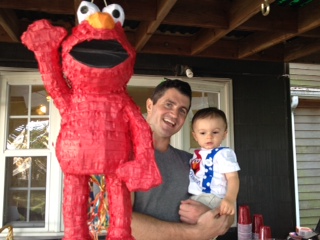 There were arts and crafts. This is truly the cutest garage I.have.ever.seen. I almost don't want to call it a garage – it is simply too cute. Garages don't look like this.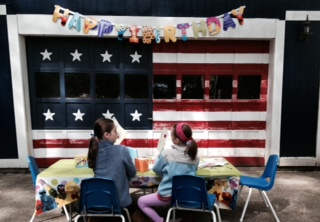 There was rubber ducky punch which went with theme and also tasted delicious.
There were Dorothy cake pops. Seriously – how cute are these?! She used graham cracker fish.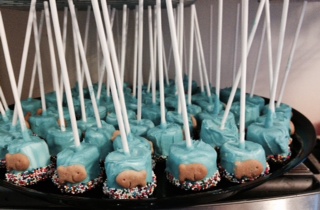 And then it was cake time…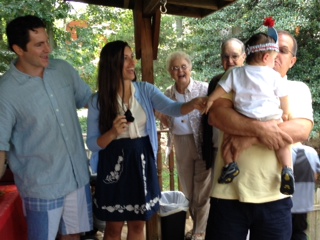 An Elmo cake by Save Your Fork. My kids couldn't get over that the crayons and numbers were edible. They had to eat them to believe it. I told them should bring them home and while coloring with their friends, pick up a crayon, start eating it and say, "delicious"! Oh, and it tasted amazing.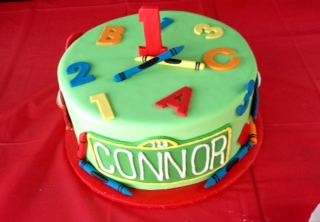 Check out the Elmo cupcake for the birthday boy, also by Save Your Fork. And the personalized Elmo shirt. I said the shirt could become a cute pillow to remember his special day – upcycling!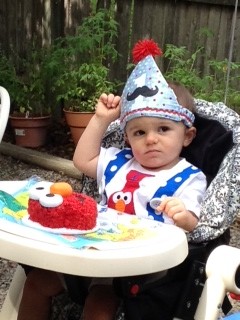 First birthdays are such a milestone, from tiny newborns to walking, and talking, and loving "Melmo". Life is sweet. Happy birthday beautiful baby. We love you so.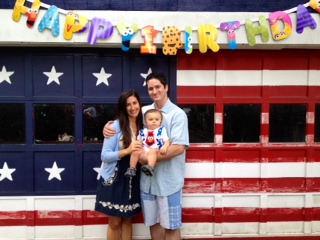 Share this post
You might like...
Category: Random and Fun
No Comments »
No comments yet.
Leave Us Some Comment-Love