September 19, 2009
This morning The Running Man took off running and the adorables and I headed out for some fun.
We started at the Farmer's Market where we spent $12 replenishing our SunGold cherry tomato supply.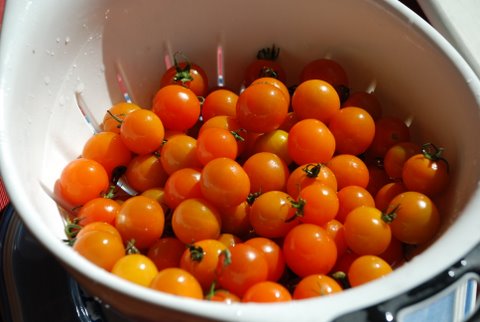 Welcome to Greenwich prices.
Only a few disappeared in the car home before this photo was taken.
And now they're all gone.
Worth it?  I'm not sure.
Then we headed to the park near our house for a nature walk. We loaded up the stroller and brought the mini Kick scooter (see Monday's post for my full dissertation of love) for good measure.
It was also Clean and Green Day and the park officials handed out trash bags and latex gloves.  We filled a bag with debris but I have no photos to show as it was too difficult to wrangle the camera, the bag and the adorables.  (Insert imaginary photo of garbage bag filled with debris.)  Nevertheless a rewarding activity.
Okay, moving on.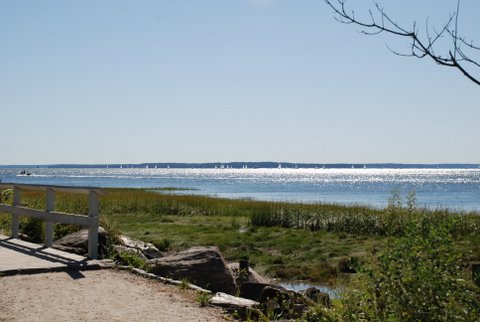 It was a stunningly gorgeous day.  (Ha!  Stunningly is a word.  It's an adverb, in case you care about such things.)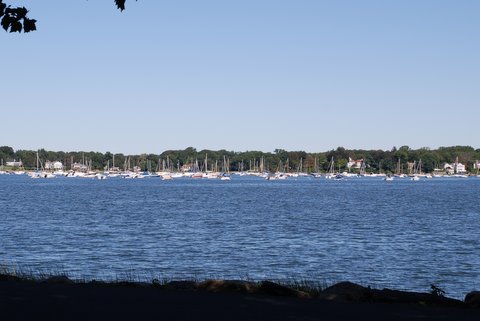 Beautiful harbor full of buoyant boats.  One of these homes is Kathie Lee Gifford's.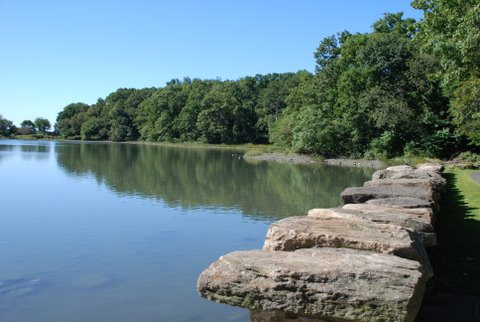 There are several tidal lakes within the parks that fill and drain depending on the tides and it's fascinating to watch.  Mostly the elder adorable likes to climb the rocks.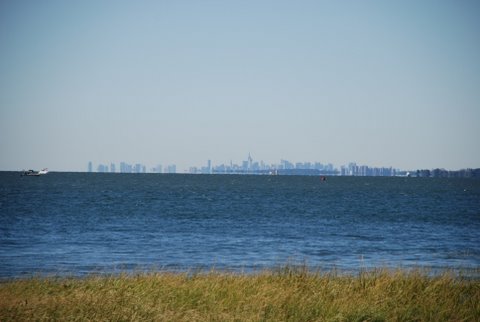 Hello New York City.  With a little help from my telephoto and clear, sunny skies, it amazes me how close the city is.
Luckily for us, there were monarchs in the butterfly garden.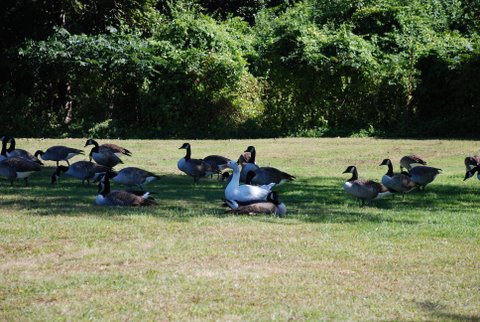 And a lone goose among the Canadian Geese.
This reminds of a 5X7 print you would see in someone's guest powder room.  They'd have seashells somewhere in there too.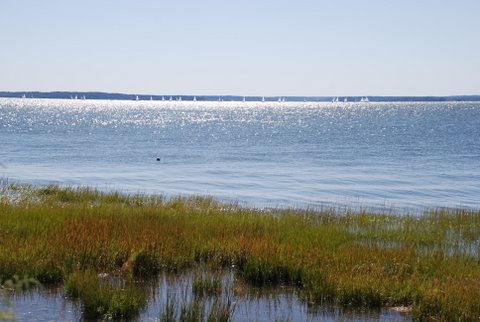 And a hello to Long Island.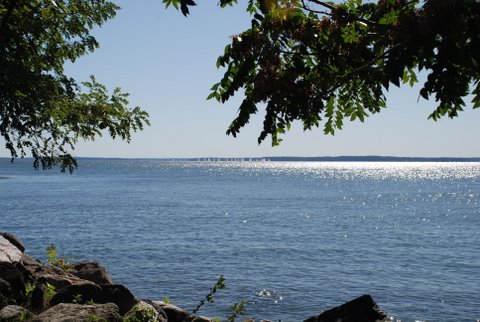 And just one more to wish you a happy weekend!  Here's hoping  you enjoy lazy days too…

Share this post
You might like...
Category: Activities, Random and Fun
Tags: Saturday |
4 Comments »
on September 20, 2009 8:40 am

Beautiful photos! Wish I were there with you guys!

---

on September 20, 2009 10:12 am

Wow! I need to move there

---

on September 20, 2009 10:18 am

Can I go with you next time? Looks wonderful. And I love how you call your children the adorables.

---

Erika

on September 28, 2009 1:22 am

I totally remember our walk when I visited you in CT! Before kiddos. These pics are beautiful..

---
Leave Us Some Comment-Love