October 29, 2014
written by Cathy Baker, mom of two sweet middle-schoolers, and two adorable beagles 😉 
We thought our beloved beagle (she's 5!) needed a sibling, so in August we adopted her a brother. He'd been abandoned with his siblings, and so we took our girls on a surprise road trip (100 miles) to adopt him from an amazing shelter. (It's called  TASTC, if you live in Missouri).
Needless to say, he has filled our lives with lots of giggles, happiness and boundless energy!
So, let me introduce you… to Daisy and Duke…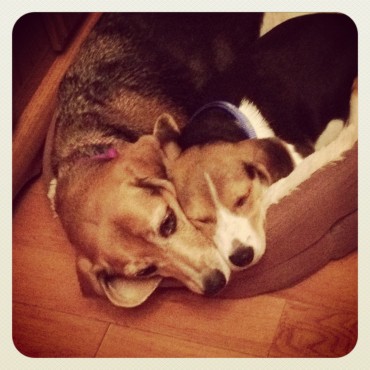 Duke has taught us many lessons. They are good life lessons. Like, play hard: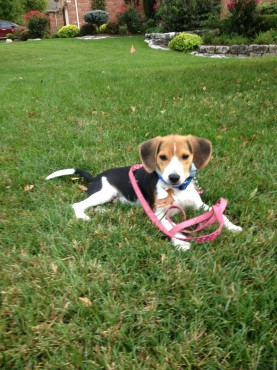 Then take plenty of naps in between.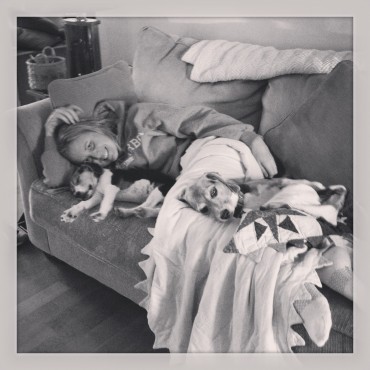 And when you get the chance – create happiness for others: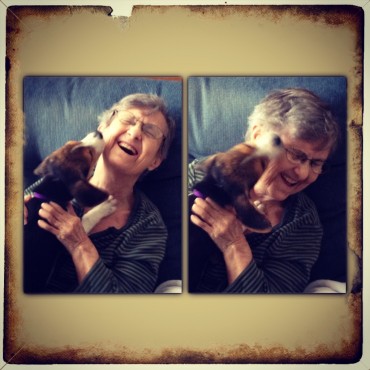 Try out new career choices, perhaps a dishwasher, or a professional nose piercer, or perhaps a computer analyst?!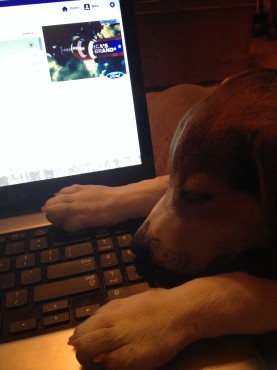 Help others – (he's a great personal trainer for his lazy older sis!). Getting outside every chance you have helps!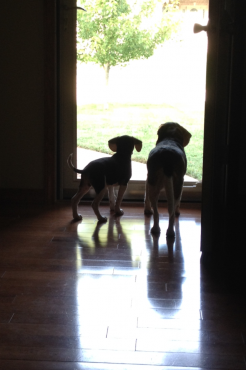 Be curious…
Snuggle every chance you get — even if you have 2 beds available…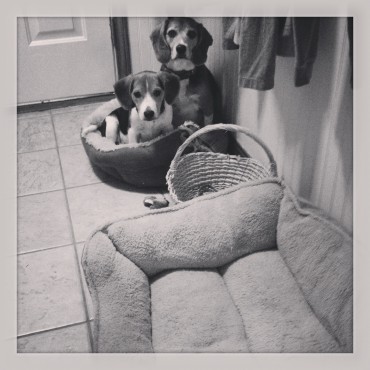 Appreciate beauty. Taste it if you must! 😉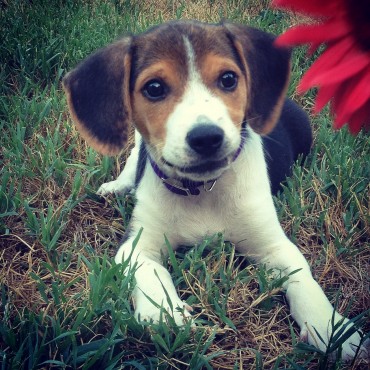 Wake up happy. Go to bed happy. Wagging your tail helps (see his tail that never stops wagging!)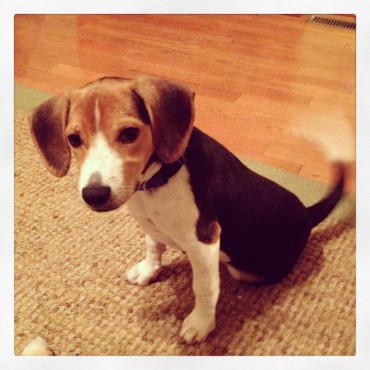 Lastly, always be ready for the next adventure.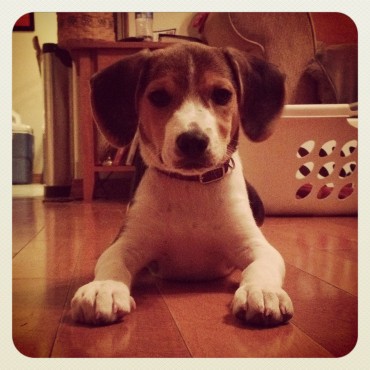 Thanks for letting me share my cute puppy pics with you! Hope you all get a chance to love on a puppy at least once in your lifetime!

Share this post
You might like...
Category: Random and Fun
Tags: life lessons |
No Comments »
No comments yet.
Leave Us Some Comment-Love