August 31, 2010
***I brought this out of the "old post cavern" because I thought you, like me, might need some fresh sandwich inspiration.  Luck to you!**
Oh, lunch.
Every morning it's a scramble and it's not my prettiest time.
And then my school is completely nut-free, and so I have be more creative than PB&J. And at 7:00 in the morning, creativity is NOT my forte.
I found an old article with sandwich ideas from Parent's Magazine and I traded out a few of theirs for my own creations.  I hope you find something in here that is helpful!
1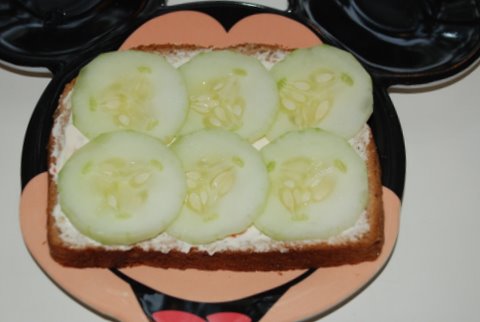 Veggie cream cheese and cucumber
2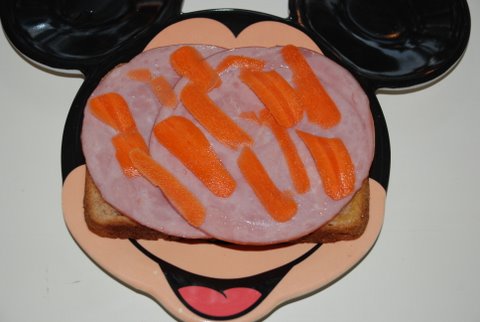 Hummus, ham, and carrots
3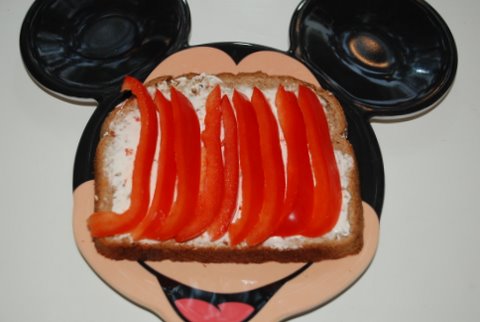 Veggie cream cheese and red pepper
4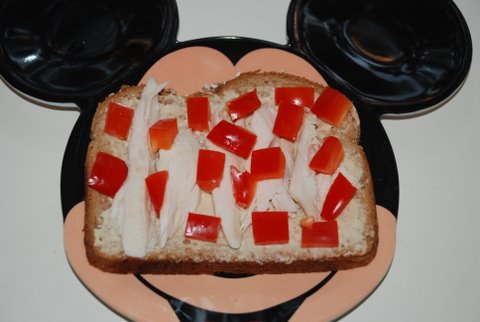 Hummus, rotisserie chicken, and red pepper
5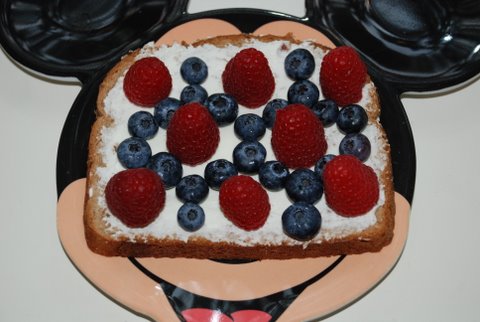 Cream cheese, blueberries, and raspberries
6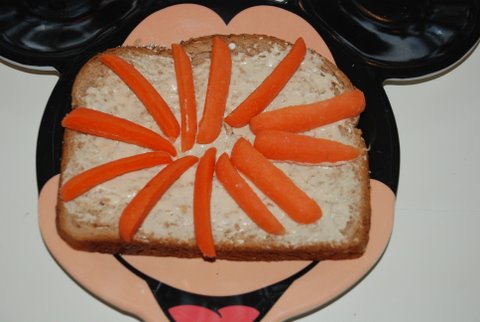 Hummus and carrots
7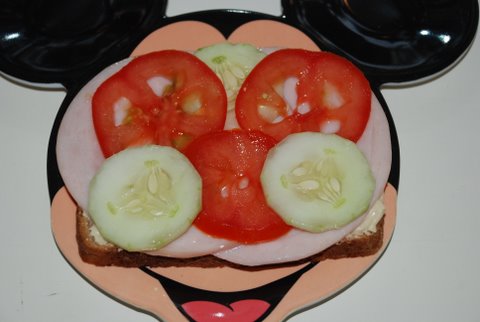 Honey-mustard, turkey, tomato and cucumber
8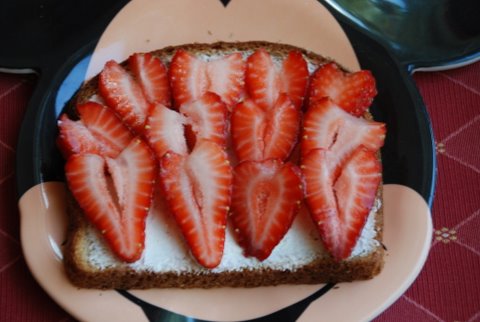 Cream cheese and strawberries
9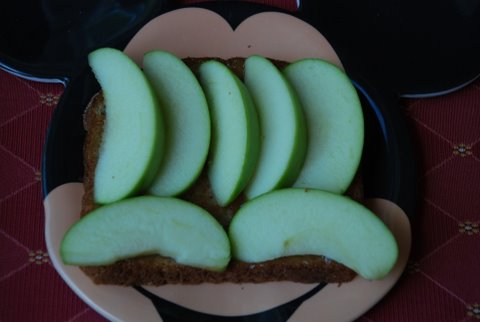 Apple or pear butter and apple slices
The food designs are purely for your own amusement. This will not be happening on early morning sandwich making! It would be lost on my adorables anyway.
Let the eating begin!

Share this post
You might like...
Category: For Kids
Tags: lunch ideas, sandwich, sandwich ideas |
8 Comments »
on August 31, 2010 9:44 am

Good ideas. Thanks

---

on August 31, 2010 9:53 am

Very tricky with no PB. These are great ideas!

---

Jill

on August 31, 2010 10:40 am

If only my kids would eat any of those options! My daughter won't even eat BREAD so I have to be extra creative just to get something in her tummy. Not fun!

---

on August 31, 2010 1:05 pm

My struggle with sandwiches is bread that gets soggy In fact, I usually do everything except the sandwich/starch the night before. These sure are great ideas, and I'm going to give them a try – in their lunches and in mine!

---

Kelly

on August 31, 2010 2:48 pm

Great ideas – all of which would also be really good on a tortilla (whole wheat or white)…then roll, pack in lunchbox and go!

---

Julie

on September 2, 2010 10:43 am

I found that especially when dear son was little that anything that could be dipped was considered fun and would be eaten. So consider sending a little container of….
YOGURT w/fruit to dip in it;
HUMMUS w/carrots, celery sticks, peppers, cucumbers, etc.;
RANCH DRESSING, w/ cherry tomatoes, various veggies,
PIZZA SAUCE with pepperonis, bread sticks, bow tie pasta,
CREAM CHEESE w/bagel bits, veggies,
CREAM CHEESE w/ BROWN SUGAR, apples

do your kids like hard boiled eggs? Super easy to do the night before. Then in the morning, just peel and put in the box for a great source of protein.

---

Heidi Farmer

on September 2, 2010 11:23 am

Wow Julie! Thanks for the ideas!!

---

Julie

on September 2, 2010 4:34 pm

Heidi – my pleasure. Anything to help a fellow mom in the morning. (I am NOT a morning person myself)

---
Leave Us Some Comment-Love