November 14, 2009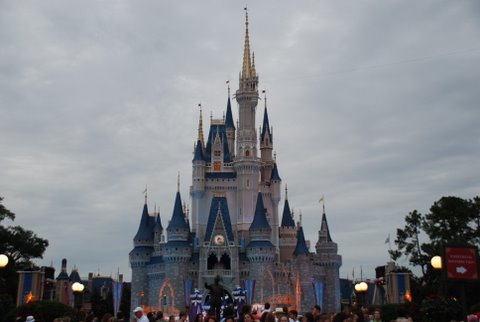 Oh my goodness, this really is the happiest place on earth.
Clean, wholesome, happy.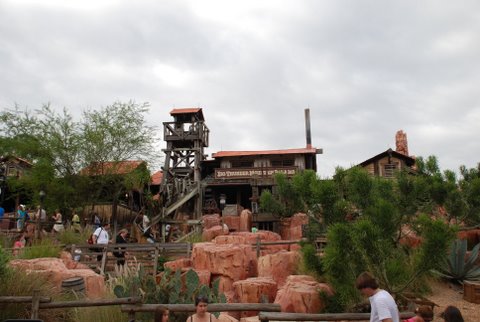 Thunder Mountain is my favorite ride.   Others are higher, faster, longer; but this is the original of my childhood and I'm nostalgic that way.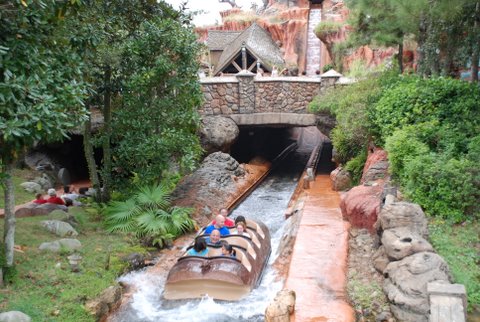 Warning: Splash Mountain can be kinda mean with the sprayers.  On a cold day, they turn them all off and you really won't get that wet.  On a hot day, you're toast.  Hint in any weather: last row is best; 2nd row is the soaker.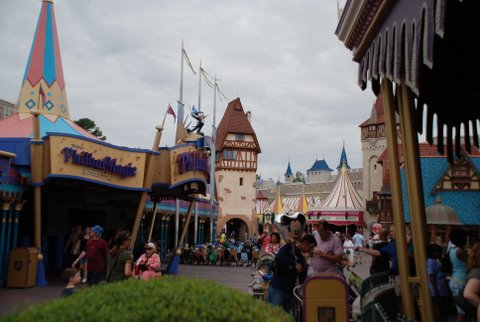 Hello to Fantasy Land.  It's a Small World is a must even if it drives you a little crazy.  Peter Pan is the best.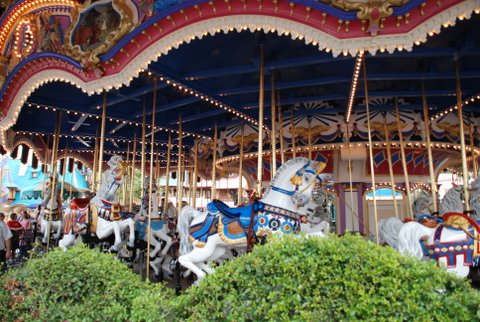 For the 2-3 year-old adorables, this is a major highlight.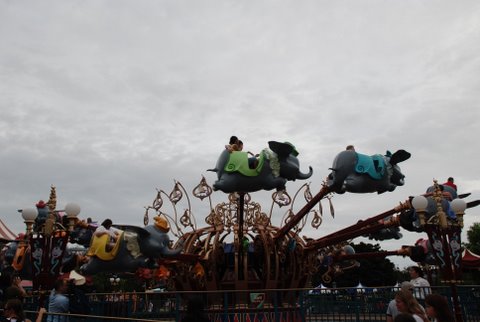 This Dumbo ride usually has a HUGE line.  Try the Magic Carpet Ride in Adventureland or the Astro Orbiter in Tomorrowland.  They are essentially the same rides with much shorter waits.  The Astro Orbiter is atop the People Mover building and it affords one of the best views of the park – don't miss it!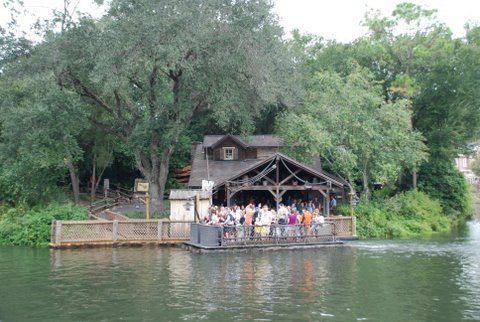 This is the cargo boat for Tom Sawyer's Island.  The Running Man and his family and friends would have huge parent vs. kiddo hide and seek  games here when he was a mite adorable.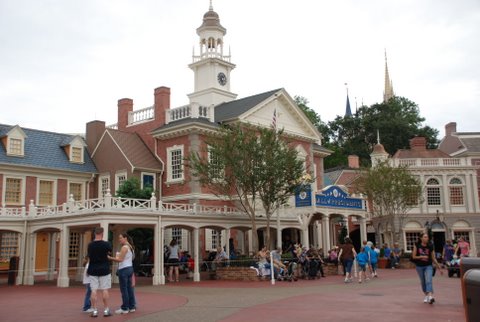 The Hall of Presidents is a 30-minute show.  It's excellent, but is also great for a wee little nap.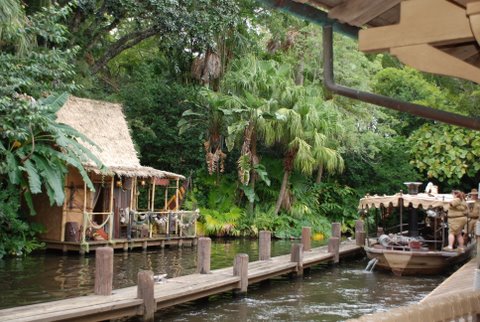 The Jungle Cruise is hokey, but always fun and good for a laugh.  It's one of Walt's originals for both Magic Kingdom and Disneyland.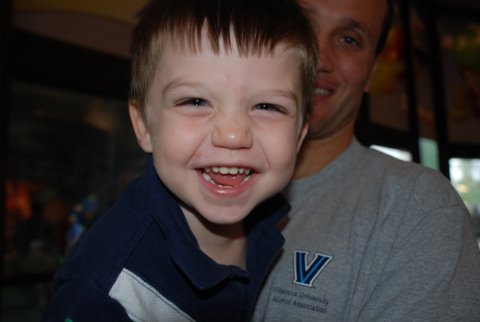 Isn't this the face of joy?
There is no place like the Magic Kingdom.  It is just magic!

Share this post
You might like...
Category: Disney
Tags: Disney World, Magic Kingdom |
5 Comments »
marla

on November 14, 2009 8:20 am

Can't wait to go!!

---

Sarah

on November 14, 2009 11:17 am

Looks like a great trip! It makes me want to get back there soon:)

---

on November 15, 2009 12:02 am

I love seeeing the pics of the trip! So glad you had fun!

---

on November 15, 2009 10:09 pm

My favorite family vacation spot! And it was even a good one before we had kids!

---

on November 16, 2009 11:05 am

I love the part about the Hall of Presidents for a nap. So true! Oh I wish we could go!

---
Leave Us Some Comment-Love