September 7, 2011
Our last hurrah of summer was a weekend trip up to Maine. I can't think of a single reason to not love Maine – it's just a stunning state, with a rich history and fabulous children's literature to boot.  Chris VanDusen  and Robert McCloskey are from Maine – need I say more??
Some friends invited us up to their home for the weekend.  I always warn people when they issue their invitations to Team Farmer… we come! So we traveled to a little island in Camden harbor, and this was our view upon arriving…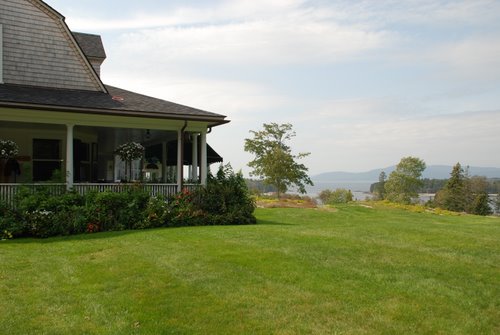 Just a little gorgeousness…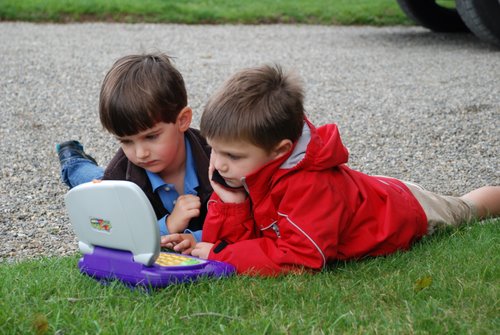 But before we even ventured inside, the littlest adorables snuggled up on the driveway for some last-minute technology.  Kinda wish this was a book, but love them splayed out on the driveway like it's the comfiest spot they've ever encountered.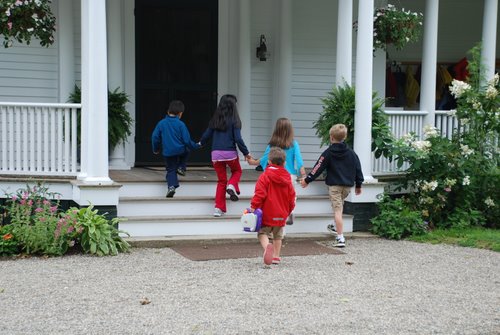 But eventually we did venture in…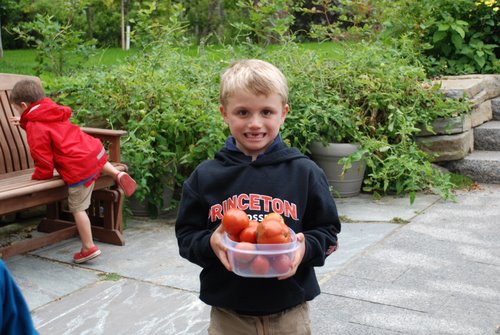 Then down to the garden to collect some fresh Maine bounty.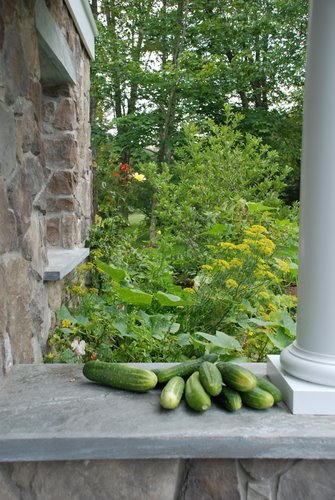 It's true if you've been told, homegrown everything really is better.  These cucumbers are just perfectly sweet and crunchy.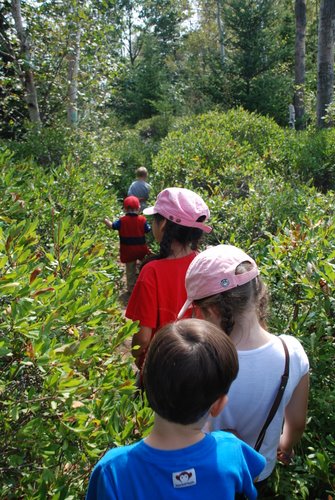 So we hiked,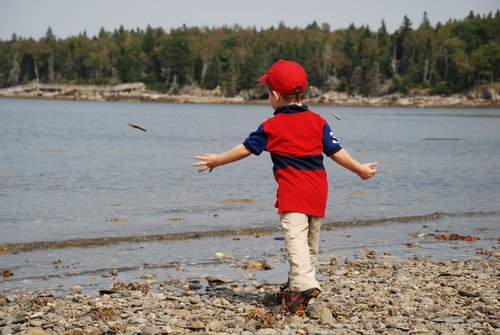 threw rocks into the ocean,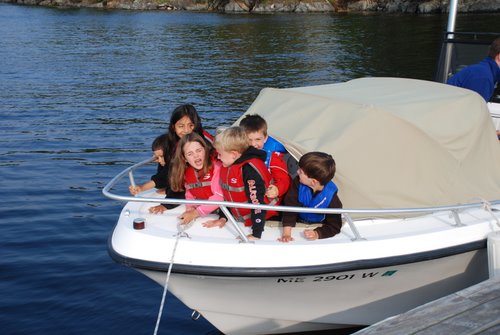 took a boat ride for ice cream (which ended up being closed),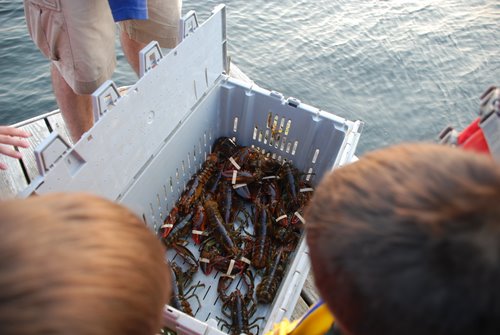 and "caught" lobster at the end of the dock for dinner that night.
They were extremely sweet and succulent and delicious.
What an end to the summer…
Now to school!
Share this post
You might like...
Category: Family Trippin'
1 Comment »
on September 7, 2011 7:58 am

There's nothing not to love here!!!

---
Leave Us Some Comment-Love