March 26, 2014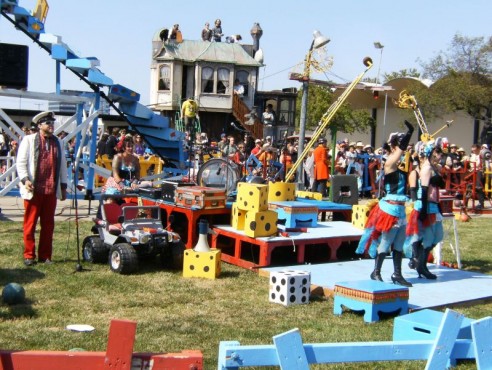 Have you heard of Maker Faire?
According to makerfaire.com, it's a " a family-friendly festival of invention, creativity and resourcefulness, and a celebration of the Maker movement. "
"Part science fair, part county fair, and part something entirely new, Maker Faire is an all-ages gathering of tech enthusiasts, crafters, educators, tinkerers, hobbyists, engineers, science clubs, authors, artists, students, and commercial exhibitors. All of these "makers" come to Maker Faire to show what they have made and to share what they have learned."
I found an article in February's Family Fun Magazine (I'm a little behind in my reading) and knew I had to take my adorables.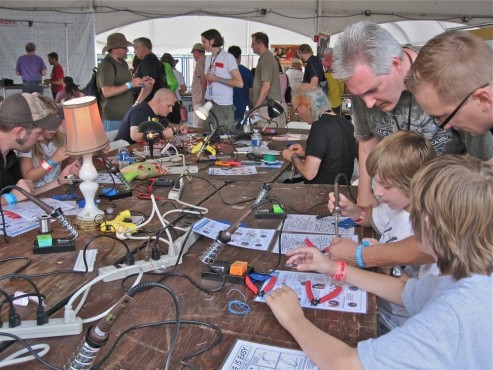 These faires are located all over the world.  There are both mini and major faires (I've included a complete list at the bottom with dates).  The major faires are in the Bay Area, New York, Shenzen, the UK, Kansas City and Detroit.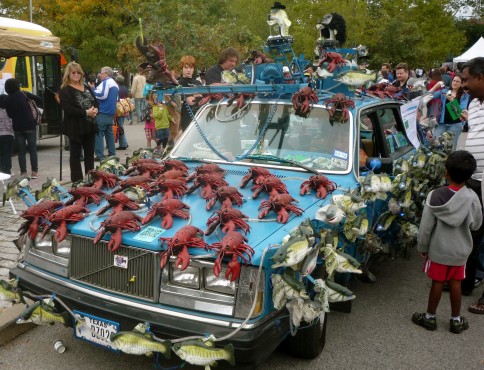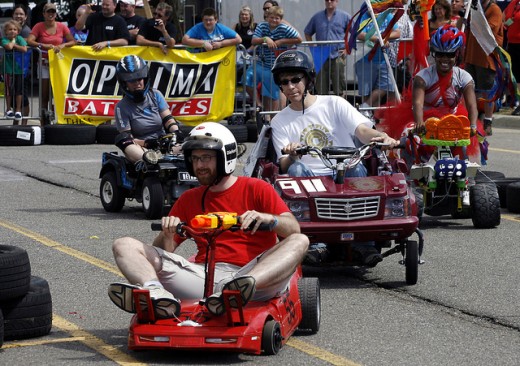 This photo above is from the Detroit Faire held at Henry Ford Museum on July 26-27.  GO!!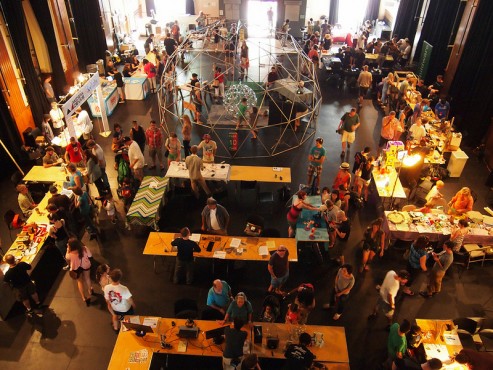 This above photo is from a Rhode Island Mini Faire.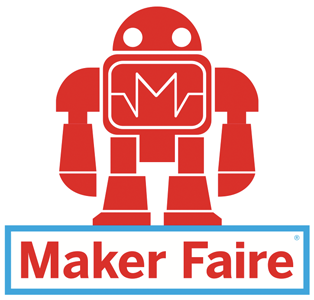 I can think of so many of you that are probably all over this – why haven't you told me?!? Where have I been?
I am so sold.  I'm going to try to make the Detroit Faire as well as the New York Faire held at the New York Hall of Sciences Sept 20 and 21st.  Anyone want to join?
Here's the complete list I copied from makerfaire.com:
Upcoming Maker Faires
Share this post
You might like...
Category: Activities, Brilliant, Family Trippin'
2 Comments »
on March 26, 2014 10:06 pm

Wow – I've never heard of this either! Looks so fun!! Thanks for sharing!

---

Celeste Won

on March 27, 2014 9:08 am

Hi Heidi, I saw this in Family Circle and Hoon had read about the fairs in a few other places, too. Very cool. Thanks for the reminder and calendar! We'll check out the mini maker fair in Lehigh Valley, PA and let you know how it goes. Maybe we'll see you in Sept at the one in NYC-looks huge!

---
Leave Us Some Comment-Love