June 9, 2010
It's June – are you hearing wedding bells everywhere??
This wedding I attended this past weekend has me thinking about weddings.  I've often said that I'd love to do mine all over again.  I wouldn't change any part of it, just to do the whole thing over from start to finish – same Running Man, same place, same family and friends – the whole kit and kaboodle.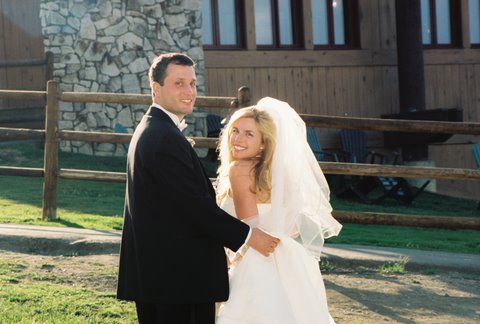 This was 8 years ago friends (and yes, I was blonder then.  And thinner(!))
Over at Pizzazzerie.com, I get my wedding fix every Wednesday.  Here's a glimpse: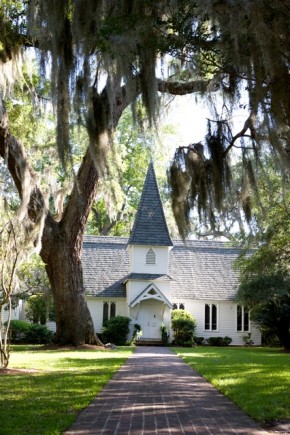 This first wedding takes place at on St. Simon's Island at the Sea Island Beach Club.  Have you ever seen a more gorgeous church?
Ranunculus with hydrangeas and peonies. Simply breathtaking!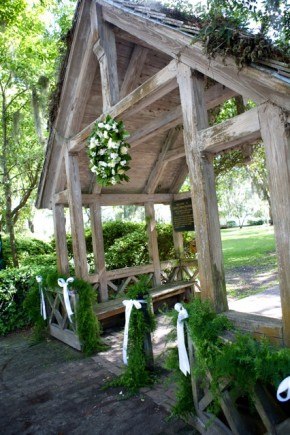 Relaxed and casual but details everywhere.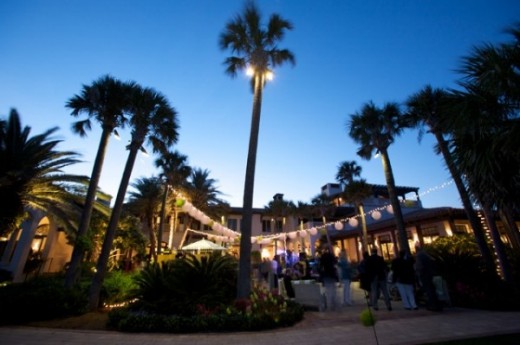 The reception site – gorgeous!
You can see more of this wedding over at Pizzazzerie.
This second wedding took place in Nashville and was designed by wedding planner, Kristin Kaplan of Simply Stunning Events.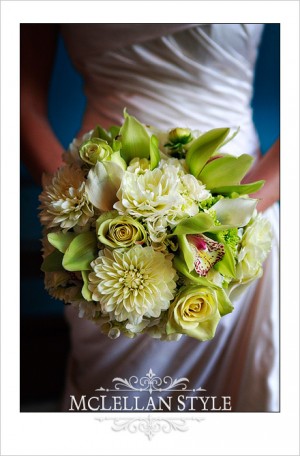 Isn't this gorgeous??  I will also admit I'm seriously jealous of that tiny waist.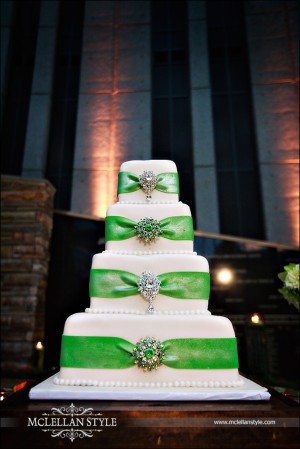 Okay, I'm not sure if I've EVER seen a more stunning cake.  I LOVE the broaches.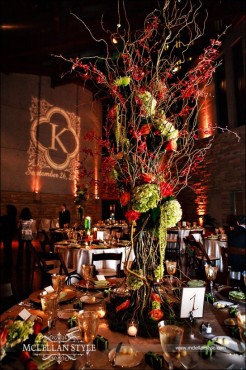 Okay, this is a serious reception.  There are more photos of this amazing wedding over at Pizzazzerie.com.
Since today is Wednesday, head over to Pizzazzerie and check out the latest wedding tour.  Courtney also has tons of other party and entertaining ideas.
So here's my question for you:  If you could do your wedding over, what would you change?  What would you keep the same?  Do you have a full line-up of weddings to attend this summer?
Share this post
You might like...
Category: Brilliant
Tags: June weddings, pizzazzerie.com, weddings |
4 Comments »
on June 9, 2010 9:11 am

What a beautiful couple!!!

---

on June 9, 2010 12:42 pm

I would TOTALLY take it out of a hotel and onto a beach! Shoes not necessary!!!

---

Heidi Farmer

on June 9, 2010 2:19 pm

Oh I love this idea!

---

on June 10, 2010 1:10 pm

What a great question! Naturally, I would still marry the same incredible man that I did – I seem to love him more 8 years later than I did when I walked down the aisle. I also wouldn't change the impromptu nature of the wedding – just 30 friends and family members in an outdoor gazebo in Las Vegas at sunset. Thinking back, I really don't think there's anything I would change!

---
Leave Us Some Comment-Love